Cruelty-Free Skincare Brands
By Jessica, May 24, 2012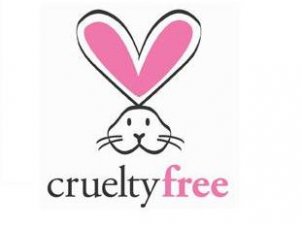 Shopping for skincare and cosmetic products that have not been tested on animals can be a challenge. Little regulation exists in the area, and many products can claim to be 'cruelty-free' while still sourcing ingredients that have been tested on animals. Below are some of the well-known skincare brands available in Ireland that have been awarded PETA recognition for being cruelty-free – most of which are suitable for vegetarians and some for vegans too.
Aveda
Aveda has received PETA awards in the past for its cruelty-free line of products. The company also contributes to animal protection charities and has petitioned the White House and UN with regards protection of endangered species. In addition, one of their manufacturing plants in the U.S is a certified wildlife habit.
Burt's Bees
Burt's Bees received its PETA-approved status for its anti animal testing policy and its cruelty-free beeswax cultivation method. They guarantee bees are left to their own devices for all but the harvest season – although vegans may still choose to abstain.
Decléor
Decléor operates a strict cruelty-free policy. Testing of their products is carried out under exacting medical supervision and effectiveness tests, but the subjects are always human beings.
Dermalogica
Dermalogica has a highly controlled production process, with all products worldwide being manufactured in the U.S. This allows for, among other things, strict monitoring of their policy to never test products or ingredients on animals. All products are also free from animal ingredients.
Dr. Hauschka
Dr. Hauschka implemented a fixed cut-off date on animal-tested ingredients in 1973. They state that testing products and ingredients on human volunteers is not only more humane, but also far more relevant.
Lush
Lush is a strong opponent of animal testing. All of their products are suitable for vegetarians, and the only animal-derived ingredients are sourced without causing any stress to the animals in question. The brand also makes regular donations to animal charities and campaigns for a Europe-wide ban on animal testing.
Liz Earle
Despite being taken over by L'Oreal in recent years, Liz Earle has retained PETA approval for its continued ban on animal testing. All products are suitable for vegetarians and only a limited amount of animal-derived ingredients are used.
Murad
Murad has a strong policy on not testing products or ingredients on animals, or working with suppliers who have a history of doing so. They also support animal rescue charities and oceanographic teaching institutions.
The Body Shop
A cruelty-free ethos has been fundamental to The Body Shop since its inception. They do not use ingredients which cause, or are by-products of, the death of an animal, so all products are suitable for vegetarians. Humanely derived animal ingredients are used in some products, but vegans will also find a wide choice of alternatives.
Yes to Carrots
Yes To and its sub brands of Yes to Carrots, Tomatoes and Cucumbers are completely free of animal testing. Vegetarians can use the products without concern while vegans will only have to avoid the beeswax and honey in a small number of products.