Lush
By Jessica, November 7, 2010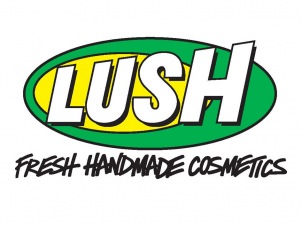 Lush as a brand has a long history. It took a lot of time and effort for founders Liz Weir and Mark Constantine to get their venture off the ground in the form of Lush as we know it today. The two became friends when they were working together in a hair and beauty salon. After five years Constantine wanted to move on and convinced Weir to join him and they set up a business called Herbal Hair and Beauty Clinic in Poole.
In the early 80's Constantine began working with Anita Roddick who had just founded The Body Shop. Her first order was for £1,200 worth of products but over the years they became the company's biggest supplier. The Body Shop eventually bought out the company.
This meant Constantine and Weir were back to the drawing board in Poole and began formulating soaps from fresh supermarket produce. The first products were Banana Moon, Red Rooster and Bohemian which were all moulded using household items. To name their new venture they started a competition for customers to name the new company. Elizabeth Bennett from Glasgow sent in the name LUSH with the definition of being "fresh, green, verdant, and drunken women", they knew they had a winner.
For the first time they accepted outside investment in the company. Andrew Gerrie secured invest in the new company which gave them the financial boost they needed to open a Lush store in London's Covent Garden. Their store in Kings Road followed soon after.
Lush grew as a brand and they eventually bought back the names and formulas from their previous brands Cosmetics To Go and Constantine and Weir. After three years they opened their first spa in King's Road. They now have over 650 stores in 40 countries worldwide.
Lush products are 100% cruelty-free and are all tested on human volunteers before going on sale. In 2007 they began donating to a number of environmental campaign groups. They have also been phasing out the use of sodium palm kernelate as it comes from trees from natural orangutan habitats.
Their products are widely recognised for their strong scents and quirky marketing. They have an extensive range of natural, vegetarian and vegan products ranging from bath salts to cleansers, tooth polish, lip balms and soap which can be bought by the slice.  The shop also offers customers the change to "go green" and take products home in their own packaging. The brand is seen now as a fun organic brand with celebrity fans like Kylie Minogue, Johnny Depp and Angelina Jolie. Irish actor Colm Meaney has even been seen buying products in the brand's Dublin branches.
Lush's Irish branches can be found in Cork, Newry and Belfast and in Dublin on Henry Street and Grafton Street.