Liz Earle
By Jessica, February 2, 2011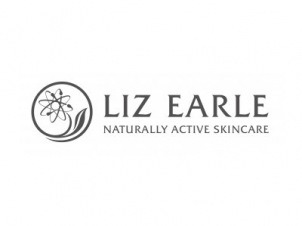 Liz Earle Naturally Active Skincare has been on the go as a UK brand since 1995. They aim to harness the powers of naturally active ingredients to create products that work for every skin type.
The brand was established by two friends with extensive backgrounds in the beauty industry. Products that were simple, fuss-free, effective and affordable were decided as the way to go.
Today, products include choices for daily skincare, treatments for various skin issues, eye, hand, foot, body and hair care, as well as a line for men and a choice of sun creams. Liz Earle products have been the recipients of awards from Red, Grazia, Top Sante and Image magazines, as well as Beauty Insiders' Choice awards.
Products are free from animal ingredients, mineral oils and genetically modified ingredients, and are never tested on animals. Organic ingredients are used where possible and preservatives are only used when absolutely necessary, even then being used in low concentrations of a high quality.
Liz Earle products are recommended to be used in tandem with advice from their expert team. On the Liz Earle website you will find a comprehensive section on beauty tips, identifying your skin type and how to determine which are the best products for you. Also on hand is a dedicated phone line which they encourage customers to call if they have any queries or concerns about their skin.
Recently opened are the flagship Liz Earle Treatment Rooms in London, where therapists offer professional skincare advice using Liz Earle products. In Ireland, products are available from Wilde & Green in Dublin and from lizearle.ie.