Aveda
By Jessica, February 10, 2010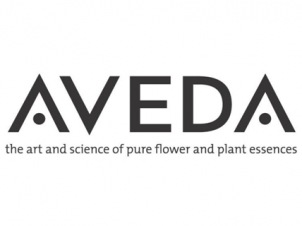 Aveda has been on the go since 1978 as a botanically based, environmentally friendly brand.  Used in both spas and hair salons worldwide, they adhere to the mantra 'beauty is as beauty does', believing beauty products cannot be derived through methods that harm the environment they are sourced from.
Meaning 'all knowledge', Aveda began in hair products.  This expanded to cleanser, toner and moisturiser and then a make-up line in the 1980s.  It has since developed a huge range of hair, skin, make-up, perfume and body products, as well as a line for men and a selection of gifts.
The company has a number of alliances with rainforest tribes and communities from which they source a huge amount of their ingredients.  In 2007 they became the first beauty company to manufacture with 100% certified wind power, offsetting all of the electricity used in their primary manufacturing facility, distribution centre and corporate headquarters.
Part of the Estée Lauder companies, Aveda now boasts Academies and Institutions around the world to train specialists in both hair-styling and spa treatments.
Their all-time top selling product is Shampure Shampoo, a gentle shampoo that can be used daily for all hair types.  Other popular products include Botanical Kinetics Purifying Gel Cleanser for oily skin, Rosemary Mint Hand and Body Wash, Inner Light Dual Foundation and their Chakra 1 Balancing Body Mist.
Aveda also has a number of spa retreats offering treatments based on ayurvedic medicine.  Spas here in which you can receive Aveda treatments include C Spa, Ennis; Carton House, Maynooth; Escape Salon & Spa, Co. Cork; Natural Serenity, Galway; and Aghadoe Heights Hotel & Spa, Killarney.
Aveda's professional hair colour system, Full Spectrum, is 99% naturally derived.  You can find hairdressers that use and sell Aveda products in Allure in Blackrock, Dublin; Fusion, Dun Laoghaire; Beehive, Athlone; Leonard Hair & Beauty, Cork; Mahindran Raman Hair, Galway; Moyo Hairdressing, Dublin 2; Pello, Letterkenny; and Whitestone Hairdressing, Dublin 2. 
Products can also be bought at Brown Thomas in Dublin and Cork and in House of Fraser in Dundrum.