Caring for your Skin Type
By Jessica, November 22, 2011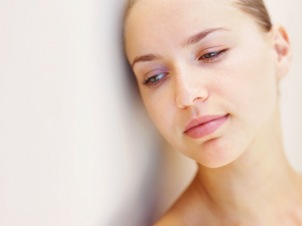 Skin type isn't something we give much thought to, usually assuming we fall into one category or another and sticking with it for life. Many of us are completely unaware that the condition of the skin changes as we age, and can even vary from season to season. Using the correct products and choosing the right spa treatments for your skin type is essential – no matter how extravagant or expensive they are they simply won't work if they're not designed for you're needs.
Oily
Oily skin is caused by the production of excess sebum and is characterised by large pores, blackheads and skin that sometimes feels greasy to the touch. Some common misconceptions about oily skin are that it doesn't require moisturiser, or that harsh, drying products will counteract the problem. In fact, moisturiser is a necessity for oily types and drying products will only shrink the upper layer of the skin and cause even more blockages. Go for oil-free products and try mattifying sheets or a serum like this one from NeoStrata.
Combination
Combination skin is the most common skin type and is often referred to as 'normal'. This type is generally in good condition with occasional dryness in patches and oiliness in the t-zone. These varying needs can make product choice difficult, but the best approach is to use combination skin products and then remedy any other problems with weekly treatments such as a hydrating mask or mattifying treatment. Soap & Glory's Hot Pore Cleanser is a good choice for cleansing and reducing pores without drying.
Sensitive
Sensitive skin can suffer reactions to traditional skincare ingredients and rule out a large number of products. Sensitivity can occur in any skin type, but it is generally of a delicate condition and prone to redness, rashes and broken capillaries. Try using products free from alcohol, artificial colours and fragrances and other problem skincare ingredients to avoid flare ups. Avéne is a great range of simple products for sensitive skin, try their Extremely Gentle Cleanser.
Dry
Dry skin is caused by low sebum production and can result in flaky patches, dullness and sensitivity. Dryness can also make fine lines appear more pronounced, particularly around the eyes, meaning a good moisturiser might be all you need for younger looking skin. Try products with plenty of peptides and natural oils for softness. You will also need to exfoliate dry patches with a product that won't strip skin of its natural oils; the Nourishing Exfoliator from Snowberry is ideal.
Dehydrated
The key difference between dry and dehydrated skin is that dehydrated skin is lacking in moisture, not oil. This can be caused by seasonal factors such as humidity in summer or excessive central heating in winter. The first thing to do is to drink more water to hydrate skin from the inside out. Then use products with humectants such as glycerin or plenty of lipids. Try the Intensive Skin Hydrating Serum from Darphin for a quick, intensive quenching of the skin.