Spring Clean Your Skin
By Jessica, April 4, 2011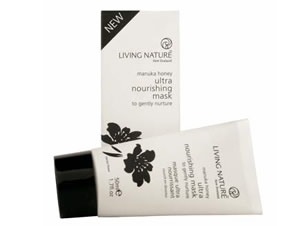 It may not feel like it, but spring is finally upon us and that sun is sure to break through any day now. The imminent change in weather means now is a good time to start re-evaluating your skincare regime. Whether opting for the best new releases or simply some old favourites for spring skin cleaning – start using them now and reap the benefits just in time for that sunshine.
Body Scrub
Time to slough off all the skin cells that fell victim to the harsh winter months and are now flaking away under those layers. Evolve has released a collection of body products with spring in mind and their Heavenly Body Wash is unearthly indeed. Full of little bits of coconut shell, this creamy exfoliator smells divine. Give yourself a good scrub once a week when skin is dry and then shower off to reveal gleaming new spring skin. Evolve products are available from www.evolvebeauty.co.uk and the Body Polish retails at £12.99 for 200ml.
Facial Exfoliator
Like the rest of your body, the skin on your face will also need regular exfoliation. Sanctuary Spa launched a new Exfoliating Pore Refiner at the start of February and it is fast becoming a spring essential. The scrub is gentle enough to be used 2-3 times a week, with the tiny particles reducing congestion and improving overall complexion without stripping the skin. Perfect for skin that gets a little oily or pores that increase in size in warmer weather, this cleanses while still providing nourishment and has a gorgeous creamy scent. Available from Boots, the scrub costs €15.54.
Mask
Applying a face mask once a week is a good way of restoring and maintaining skin's luminosity – something that often diminishes during winter. Living Nature is a natural skincare brand from New Zealand that does a wonderful Ultra Nourishing Face Mask with active manuka honey and rosehip oil to nurture and restore dry, damaged skin. The consistency and fragrance are light and sweet, making it an ideal spring option. The mask retails at approx €42 from www.livingnature.com.
Mattifying Serum
Skin generally becomes more oily as the weather gets warmer. If you find your skin is greasy to the touch during the day then try a mattifying product like NeoStrata Oil Control Gel. Designed to instantly reduce shine and control oil production, this can be used throughout the day as often as needed. While recommended for use during hot or humid weather, take care to protect yourself well from the sun as it can increase risk of burning. NeoStrata products are available from chemists nationwide, the Gel retails at around €35.
Moisturiser
With a little less wind and rain around, now is the perfect time to switch to a slightly lighter moisturiser to avoid clogged pores. Ole Henriksen Truth Revealed Super Crème also has an SPF of 15 which is an essential feature of skincare at any time of year, but especially in spring and summer. With a fresh fruity scent and the promise of firming skin, boosting collagen production and promoting a radiant complexion it's the perfect option for spring. From around €65 at Harvey Nichols.