Winter Skin Savers
By Jessica, November 27, 2012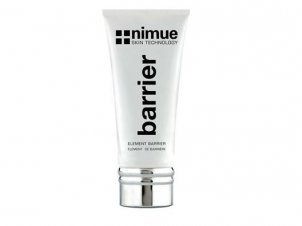 Winter is definitely here and along with biting cold and endless rain, we also have some unsettled skin conditions to contend with. Following on from last year's winter moisturisers, we've put together a selection of our favourite products for this year to keep your skin protected through to spring.
Nimue Element Barrier
Designed specifically to protect skin from extreme weather conditions, Nimue Element Barrier is the perfect winter addition to your skincare routine. With claims of lasting hydration and 'reinforcement of the cohesion of the skin barrier', the cream is surprisingly light and quick-absorbing. Instructions are to apply over moisturiser for an extra defence against the elements, but it's also quite moisturising in its own right. At 100ml, it's a sizeable bottle for €44.85. Available from spas and salons nationwide.
Pukka Ayurveda Firming Face Oil
Facial oils are always a guaranteed winner for extremely dry skins, and this one from Pukka Ayurveda is no exception. A blend of rich seed oils, plant extracts, essential oils and fatty acids, the oil promises firming effects alongside hydration. This is slightly more difficult to spread than some other facial oils, absorbing quickly and leaving less residue than you might expect. Deeply moisturising, try adding a few drops to your usual moisturiser to make it go that bit further. Available from health food stores for €47.60 for 30ml.
The Body Shop Shea Beautifying Oil
Another nutrient-packed oil, this Shea edition from The Body Shop uses Fair Trade, cruelty-free ingredients sourced from Ghana. Deliciously scented with lightly sweet nuttiness, it can be used on the face, body and even hair. The bottle is a little on the small side, but only a tiny amount is needed for each application. Unlike many oils, this leaves a glow on the skin without a greasy sheen. From Body Shop stores, the Shea Beautifying Oil retails at €15.
[Comfort Zone] Renight Recover Cream
It's not just during the cold winter days that skin needs nourishing – night time moisturisation is essential for recovery and replenishment. Comfort Zone's Renight Recover Cream is an intensive repairing treatment to help skin restore and protect its hydration levels while you sleep. Loaded with goji berry oil, it's pure silk on the skin and one of the most luxurious at-home moisturisers you'll come across. Available from Harmony – A Touch of Spa in Cork, Spa Sula in Mayo and a number of other Comfort Zone stockists for €75.25 (50ml).
Voya Me Time Moisturiser
Irish brand Voya specialises in seaweed-rich formulations for glowing skin. Their Me Time Moisturiser promises collagen-boosting effects for a supple complexion and organic aloe vera and chamomile to soothe winter-weary skin. As moisturisers go, it's extremely light in texture. Without leaving an oily residue, it provides deep down hydration and relief from dry patches. €57 for 50ml from Bellinter House, The Spa at The Horse & Jockey, Chill Spa, The Spa at No. 1, Delphi Mountain Resort, The Heritage Resort and a number of other spas around the country.