Comfort Zone
By Jessica, October 10, 2010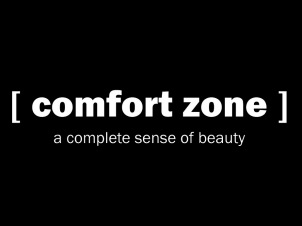 [Comfort Zone] is the cosmetics division of Davines s.p.a, an Italian company which was founded in 1982 by the Bollati family. The brand was first presented in 1996 and is now available in 50 countries world wide and used in a number of spas. All of the products are developed entirely at the company's laboratories in Italy, and aim to combine advanced research with the kindness and wisdom of nature.
[Comfort Zone] have an expansive range of cleaners, toners and moisturisers designed to suit all skin types, from very, the sensitive everyday milk is even gentle enough to cleanse the skin around the eyes. The products give skin an instant lift and will leave it glowing long after use. They can be used morning and night to cleanse the day's built up dirt from the skin or to prepare it for the day ahead. The products come in refined, exclusive packaging which enhances the experience of using them.
The range of bio-certified sacred nature products are all sold in 100% recyclable eco friendly packaging, printed with water colours and topped off with unique wooden lids and caps. They have natural active ingredients for anti-oxidant defense, DNA cellular protection, nourishing elasticity and remineralising of the skin.
[Comfort Zone] has twice been honoured at the Grazia sponsored Professional Beauty Awards. In 2006 it was awarded Best European Spa Product at the, and in 2008 won Skincare Supplier of the Year.
[Comfort Zone] treatments are available in The Fota Island Hotel Spa, Co. Cork, The Bridge House Hotel, Co. Offally, Harmony – A Touch of Spa, Co. Cork and Lisloughrey lodge, Co. Mayo.