Pukka Ayurveda
By Jessica, November 20, 2012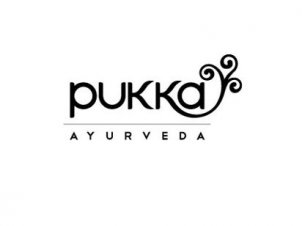 Pukka Ayurveda is a natural skincare range based on the ancient Indian philosophy of Ayurveda. The core belief of the brand is that skin detoxification and nutrient replenishment are vital for a radiant complexion.
The name Pukka comes from the Hindi word for 'authentic' or 'genuine'. The skincare line was founded by Sebastian Pole and Tim Westwell, who have backgrounds in Chinese herbal medicine and herbal teas respectively.
Using Ayurvedic herbs such as alma, gotu kola and neroli flower, they believe that nurturing the skin with naturally active substances will help to improve circulation, eliminate toxins and restore skin's natural glow.
Pukka Ayurveda suggests a three step skincare routine: Deep Nourishment, Active Detoxification and Daily Rejuvenation. Products include cleanser, toner, exfoliator, moisturisers, facial oils, serums and eye creams.
One of the brand's hero products is their Nourishing Brightener, an organic bilberry and almond 'Freshly Ground Exfoliator'. This dried product is mixed with water or cleanser before application, creating a fresh dosage for every use.
All products are free from parabens, petrochemicals and synthetic fragrances and colours. Natural ingredients such as oils, butters, juices, fruits and herbs are organically certified and sustainably harvested. The brand says they are "always striving to leave nature in an even richer, more glorious state than how we found her."
Pukka Ayurveda products are available from Nourish, The Health Store and other health food shops nationwide.