Ten Spa Trends to Expect in 2012
By Jessica, January 12, 2012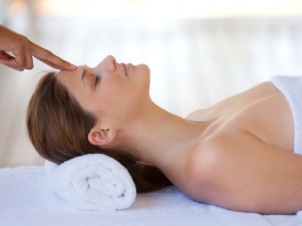 SpaFinders' eagerly anticipated spa predictions for the coming year have been released and, as always, there are a few surprises in store. Their forecast for 2011 was spot on: salt therapy has taken off in Ireland in the past 12 months and discount coupons and gift vouchers have also seen a surge in popularity.  So what's in store for 2012?
1. Feet First
Expect far more foot-orientated treatments at the spa this year, designed to counteract the uncomfortable and unsupportive shoes we've all been wearing. Reflexology is just the beginning – we should start to see dedicated clinics combining podiatry with pedicures in the near future.
2. Ice, Ice, Maybe
In a move away from the traditional hot spa treatments and thermal facilities, cold alternatives are reportedly on the rise. Ice fountains are already available in ESPA at the g, Lir Spa and Wellness, The Maryborough Spa and a number of others around the country – take a handful of ice chips to cool off next time you visit.
3. Coach for Connections
Spas are steadily moving towards ongoing wellbeing rather than quick-fixes, and coaching takes it one step further. By establishing lasting relationships between spa guests and their therapists we will see a far greater focus on maintaining results.
4. Making a Game of it
The spa industry is tapping into the online gaming audience with a host of spa management games and health enhancing apps. A natural progression from the likes of yoga guides on the Nintendo Wii, you can now tackle goals such as drinking a certain amount of water in a day or walking a certain number of steps.   
5. Wine & Dine
Forget your wheatgrass detox – spas are starting to lean towards culinary luxury alongside your physical pampering. As a destination for relaxation, why spoil your indulgence with pangs of hunger or unappetising offerings when you can dine on delicacies instead?
6. The Sound of Music
Music, colour and light have always had a role to play at the spa, but may soon be taking centre stage on treatment menus. Light therapy is expected to be applied outside its traditional use for Seasonal Affective Disorder (SAD) while Chromatherapy, or colour therapy, has recently become available in Ireland.   
7. The Glamcession
A possible side effect of the recession, beauty and cosmetic treatments are on the rise as the trend towards wellness treatments levels off. With less income to spend at the spa, guests are opting for visible results make-up classes, manicures and threading rather than the more expensive massage and facial packages. 
8. Spa Proof
Also featured in last year's predictions, scientific evidence behind spa treatments is proving essential for the cash-strapped consumer. No longer happy to accept far-fetched claims, spa guests now expect proof that their treatments are going to live up to the hype.
9. Spas 'R' Us
Treatments for teen skin have become a common feature on the spa menu, but treatments for kids? Children's spas are popping up in the U.S and parts of Europe, while one new spa in Bali is specialising father and son retreats. Don't be surprised if spa parties soon become open to younger clientele.
10. The Wow Factor
The same treatment room, the same music, the same candles… sometimes it's hard to distinguish one spa from the next. Spas are beginning to add 'wow' features to make their guests' experiences more unique and memorable, whether it's an impressive infinity pool or simply a glass of bubbly on arrival.