Spa Trends to Look Out For in 2011
By Jessica, January 11, 2011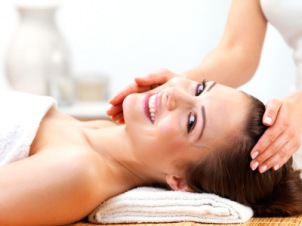 Spafinder International recently revealed their Top 10 Global Spa Trends for 2011, read on to see the hottest spa treatments for the coming year:
1. The Pain Relief Massage
Once the domain of pampering, spas are now being looked to for pain relief as well. Keep an eye out for an increase in treatments that incorporate chiropractors or physiologists, or those which have been adapted to treat muscle stress and strain.
2. Salt Rooms & Inhalation Salt Therapy
A relatively new concept to Ireland, salt therapy involves the use of a 'salt cave' where fresh salt air is inhaled to alleviate respiratory problems. See the brand new Salt Therapy Spa in Malahide, with a sister spa due to open in Blackrock in the coming months.
3. Sample, Express, Mini-Sized and Simultaneous Treatments
Life on the go means that while we may be in great need of pampering we just don't have time to fit it in. Many spas are now offering express treatments or giving more than one treatment at a time for efficiency. Expect longer opening hours and cut backs on elaborate but ineffective rituals as well.
4. Farm-to Massage Table & Farm-to-Spa Cuisine
Spas are now catching on to the 'locally sourced' trend and offering authentic local experiences instead of impersonal spa atmospheres. Health farms and retreats in particular are expected to offer more breaks involving gardening, farming and cooking with local ingredients.
5. Demand for Scientific Proof Behind Treatments
Perhaps the most welcome of all the spa trends, people are now expecting scientific proof that their treatments are going to have the promised effects. We should see more genuinely beneficial treatments and less exotic and complicated offerings with 'miracle results'.
6. Extreme & Painful Beauty Treatments
Yet another step away from the traditional pampering role of spas, more people are now seeking out treatments such as painful chemical peels, rigorous boot camp exercise retreats and extreme options such as the newly popular stem-cell facials in New York.
7. The Asia Spa Boom
Asia has long exported influences such as Thai massage, Yoga and Ayurvedic medicine to the West, but 2011 is set to be the year the spa boom hits Asia. Spafinder say the Asia-Pacific region has the highest number of spas and hotels in development of any region in the world, making it a future destination of choice when it comes to spa innovation.
8. Unique Group & Learning Experiences
Destination spas that once offered pioneering yoga or detox retreats are no longer seen as new and interesting. Internationally, there has been everything from Flying Trapeze retreats in the U.S to 'Dine and Dive Weeks' in the Maldives, so keep an eye out for new and exciting options at spa retreats in the months to come.
9. Spa Brands Go Global
Spas have long been considered stand-alone businesses, each with individual approaches. However it is expected that 2011 will see the more successful spas begin to develop brands and establish franchises, meaning your dream spa abroad could soon be coming closer to home.
10. Spas Embrace Deals and Coupons
This is one trend that Spas.ie readers were way ahead of Spafinder on! Having already determined that you made 2010 the year of the bargain, it is expected that spas will be offering even more special deals in future. Gift vouchers are also set to be huge, perfect timing for the release of our very own Spas.ie gift cards… soon to come, so watch this space!