Autumn Skincare Tips
By Jessica, October 11, 2012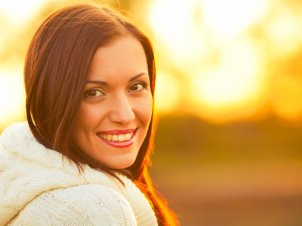 Autumn is an overlooked season in terms of skincare. Winter sees heavy moisturisers, spring lightens routines and summer is all about SPF, but what happens to your skin when that hint of a chill comes back into the air?
While declining temperatures encourage dead skin cell build-up, it takes awhile for pores to stop producing the extra oil of summer. The result is a dulled skin tone and often an uneven texture with occasional breakouts.
Counteract the seasonal changes in your skin and make a smooth transition from summer to winter with these easy autumn skincare tips.
Cleansing
If you have been using a strong, mattifying cleanser to offset increased oil production in summer months, now is the time to change it. Allow your skin's sebum balance to stabilise in autumn ahead of the drying winter months by using gentle, sulphate and alcohol-free cleansers and toners. Avéne's Extremely Gentle Cleanser is a good autumn choice.
Exfoliating
Exfoliation is especially important in autumn to counteract the potential breakouts and dry patches. To avoid overdoing it, try alternating between a physical and chemical exfoliator – i.e. one with small scrubbing particles and one that smoothes skin with an enzyme rich gel, like this one from Nimue.
Moisturising
It may be time to up your moisturiser from the light summer lotion you've been using, but heavy winter creams aren't necessary just yet. Overly rich formulations can result in an oily sheen at this time of year, and believe it or not, you still need to be wearing a daily SPF. Try Vaishaly's Anti-Ageing Day Moisturiser for a middle-of-the-road moisturiser with an SPF of 15.
Masks & Treatments
One of the most common complaints about autumn skin is a dull complexion as your summer glow fades. Treat skin to a regular radiance-boosting mask to maintain luminosity and even out tone. Nubo Diamond Peel & Reveal is a good option for polishing grey skin while fighting free radicals.