Vaishaly Anti-Ageing Moisturiser
By Jessica, April 13, 2012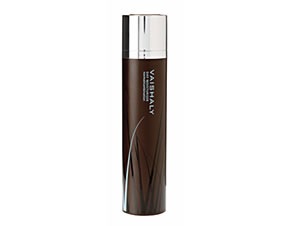 Vaishaly skincare follows the belief that less is more, keeping ingredients as pure and simple as possible. The brand recommends that just two high-performing products for your individual skin type are used in a typical regime: a cleanser and a moisturiser.
Vaishaly Anti-Ageing Day Moisturiser
This moisturiser from Vaishaly is for normal, combination and oily skin types and aims to nourish and protect skin while also regulating oil production. The cream is said to lightly hydrate without leaving any trace of grease or shine and also contains an SPF of 15 which they claim is free from streaky white residues.
Put simply, this moisturiser does exactly what it says on the tube. Striking the rare balance between mattifying and hydrating, it relieves the discomfort of moisture depletion while reducing traces of oil. All of this is done with an organically based formula, containing essential oils of lavender, geranium, chamomile, rose and ylang ylang.
Aloe vera, Vitamin E and UV-protecting Arctic raspberry seed oil are also included, giving the product its chemical-free SPF. And, thankfully, no white film is left behind on the skin as a result.
A definite must-have for the oil-inclined, Vaishaly Anti-Ageing Moisturiser is available from various online retailers or you can order it from www.vaishaly.com for £45 (around €52).