Top Irish Skincare Brands, Part II
By Jessica, March 14, 2013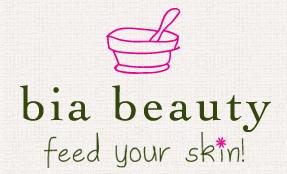 In celebrating all things Irish this week, we're taking a look at some of the newest skincare brands to be developed in Ireland in recent years. Since we brought you our first five favourites in 2011, we've seen even more Irish skincare brands grow from small beginnings to national and international distribution.
Bia Beauty
Bia Beauty was created by a Herbal Science graduate from Cork. Beginning with homemade products sold in farmers' markets, the line has expanded nationwide since winning €10,000 in investment through and entrepreneurial competition last year. Products include moisturisers, body butters, hand creams and more, with all ingredients being sourced from the local area where possible. Available online from biabeauty.com and select pharmacies and health food stores.
Bearna Natural Care
Bearna Natural Care is an Irish skincare brand focusing entirely on just one product: Argan Oil. Organically sourced from Morocco, the oil is bottled and sold in Galway without taking any of the goodness out of its natural state. Bearna is certified by Ecocert, USDA Organic and Fairtrade, and the oil is suitable for use on skin and hair, and during pregnancy. Available from bearnanaturalcare.com.
Human + Kind
Human + Kind is the brainchild of two Dutch entrepreneurs living in Ireland. Focusing on multi-tasking products that are suitable for all ages and skin types, their line is produced and sold here as well as being exported to locations such as the United Arab Emirates. Free from synthetic colours and fragrances, parabens and animal-tested ingredients, Human + Kind is available from pharmacies and health shops nationwide.
Kinvara Skincare
Kinvara products are made in Galway using Irish ingredients such as seaweed, beeswax and rapeseed oil. They don't contain any fragrances, synthetics or animal derivatives and aim to be suitable for even the most sensitive of skins. As all products are made by hand, they can even leave out specific ingredients on request – all you have to do is contact them and ask. Available to buy online from kinvaraskincare.com.
Pixy
Pixy skincare has been around for awhile, but it wasn't until one of the brand founders appeared on Dragons' Den last year that their products became more prevalent in high street stores. Despite refusing the Dragons' offers, Pixy has extended its distribution to Unicare and other pharmacies around the country over the past 12 months. Products including soaps, gels, bath bombs, moisturisers and lip balms are all made by hand using natural ingredients. Shop online at pixy.ie.