Save on Your Beauty Spend
By Jessica, January 10, 2013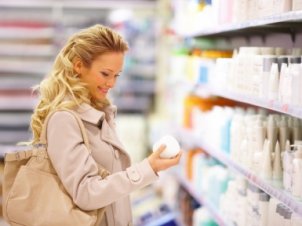 We've already brought you indispensable tips for saving money at the spa, but often it's our day-to-day beauty spend that really does the damage. Cut back without sacrificing results with some of these helpful tricks.
Skincare
Many skincare products such as face masks and body scrubs can be replaced with kitchen cupboard ingredients if you're really stuck. Exfoliators can even be skipped altogether for awhile if you have a slightly rough face cloth to do the job.
Another area you can save on is moisturisers. There's no real need for separate day, night and neck creams unless you're making a serious investment in anti-ageing. In most cases it will suffice to invest in one decent cream to wear day and night, from forehead to décolletage.
Hair
Prolong the period between haircuts by avoiding split ends – don't expose hair to excessive heat and don't brush when wet. Remember that your regular hairdresser will nearly always give fringes a quick trim for free. Condition regularly, but not every time you wash, and only shampoo once rather than twice to reduce the amount of product you use.
Help hair colour last longer by not shampooing for at least two-three days after dyeing. Stick with a gentle shampoo designed specifically for coloured hair and avoid scalding hot water which can weaken colour depth.
Make-Up
Get multiple uses out of your make-up products: bronzer can be used in place of blusher or eye shadow, brow pencils can be replaced with shimmer-free powders, and tinted lip balms and lipsticks can be applied to cheeks. If you have a special occasion coming up but are working with a limited make-up bag, book yourself in for a trial at a make-up counter – most will do the job for free.
Nails
Help your DIY manicure last as long as salon results by using base and top coat. Choose a pale colour so chips aren't as obvious and keep nails short to discourage splits and breaks. Polish gone gloopy? Add a drop of nail varnish remover to the bottle to eliminate lumps. If you're out of remover, try applying fresh paint over the old colour and wipe off straight away – the old polish will usually come off with the new.
General
Always try products before you buy. Huge sums can be wasted on purchases that turn out to not suit your skin type or tone. Always ask for samples at high end counters and examine pharmacy testers in natural light before making a decision.
A great way to save on hair and beauty treatments is to model at a training school. Supervised novices will usually give a trim, wax or mani for free, while those closer to qualification may charge a small fee.
What are your top money-saving tips? Share in the comments!