Top Tips for Finding the Best Spa Deals
By Jessica, April 18, 2012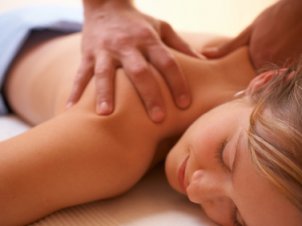 There are huge savings to be made at spas if you know where to find them. From exclusive special offers, to discounts for loyal customers, we have all the top tips for finding bargain pampering.
Loyalty Cards
Some spas are beginning to offer loyalty cards, offering you a free treatment after a certain number have already been purchased. Most will award points each time you visit, which can then be redeemed on treatments, while others will calculate your average spend on previous treatments and allow you that amount to spend on a treatment of your choice. Try Ciúin Spa and Wellness Centre at the Slieve Russell Hotel, Co. Cavan; and The Spa @ No. 1, Co. Limerick.
Refer A Friend
Many spas will reward you with a treatment or voucher each time you refer a new customer to them. Buff Day Spa in Dublin will credit your account with €10 each time you refer a friend, while Rituals Beauty Bar & Spa, also in Dublin, will do the same plus reward their top 'referral queen' each month with a €50 voucher.
Become a Member
If you visit your local spa regularly it may be worth becoming a member. Some charge a small annual fee and in return offer benefits such as cut-price packages and complimentary treatments. Seoid Spa members have unlimited access to the gym and thermal facilities and 10% off all spa treatments and accommodation at Dunboyne Castle. French Beauty Day Spa in Dublin also runs a members' savings programme, with up to 70% of normal treatment prices and a free treatment each month.
Group Bookings
Spa parties are becoming increasingly popular in Ireland, with many spas offering discounts on after-hours group bookings. Enjoy a selection of treatments alongside fresh juices and snacks or bubbly and nibbles at locations such as Revas Spa in Co. Limerick and Harmony – A Touch of Spa in Co. Cork.
Last Minute Offers & Cancellations
Sign up to your local spa's newsletter – this is often their main advertising medium and will keep you up to date on all the latest specials and offers. Some spas even offer to contact you when another client cancels their treatment at the last minute, offering it to you at a reduced price. Spirit One Spa in Galway is just one Irish spa with a 'short notice club'.
Spas.ie Exclusive Special Offers
Spas.ie's Special Offers include all the top deals from spas around the country. Many of the offers are exclusive to the site, meaning you won't find them anywhere else. Make sure to check regularly for updates on discounted treatments, packages and weekends away.