My Yoga Body and Day Spa now open in Dun Laoghaire
By Jessica, September 21, 2010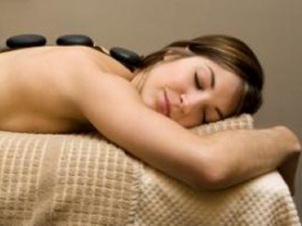 When My Yoga Body and Day Spa opened its doors in June founder Suzanne O'Sullivan's intention was to show people the benefits of combining a healthy and active lifestyle with regular spa treatments and organic products.
O'Sullivan left home in Ashford when she was 20 with the intention of becoming a designer. This led her to study fashion design and merchandising in the Fashion Institute of Technology, New York. It was here she began to form her love of yoga, something that stayed with her throughout her time working as an account executive for Calvin Klein.
Yoga helped her to deal with the pressure of working in the fashion industry. "Yoga helped me get through so many stressful situations" recalls O'Sullivan. "Bad relationships, college and work, it has helped me to move on and be a happy person. It's calming and challenging, a kind of tough love."
The new 280 square meter yoga spa faces out over Dun Laoghaire harbour, a wonderful reflection of the tranquility within the spa. It houses two luxurious treatment rooms, a full nail bar, a cloakroom for guests and of course a bright and spacious yoga studio and relaxation area for before and after classes. It's elegantly decorated with a neutral colour palette, lots of white and green and some really lovely details. The treatment rooms are both named after types of yoga with the names framed on the door with a brief description of what each one means.
My Yoga Body and Day Spa run hot yoga classes in a variety of different yoga practices, unlike other heated studios which only use Bikram Yoga. The studio is heated to between 80-90º F (26-29 Celsius) by special yoga heaters to allow for a more intense workout. They are incredibly popular among women and men because of the benefits for building muscle and upper body temperature as well as increasing flexibility.
To accompany your yoga session the yoga spa offers a range of treatments including facials, wraps, scrubs and massages. One of the popular treatments is the seaweed foot soak where feet are soaked in freshly harvested organic seaweed, then covered in moisturiser. The treatment can be finished off with a pedicure and a coat of nail polish as well, leaving feet feeling fresh and glowing.
All of the treatments use award-winning Voya products which you can then buy to take away with you, including the lazy days organic seaweed which allows you to create a luxury spa experience in your own home.
The nail bar uses Sparitual nail lacquers which are available in a range of sophisticated colours. They are designed to strengthen nails but are kind to the environment and come in eco-friendly packaging. All of the colours are free from synthetic dyes and use vegan ingredients and selected plant essences that are sourced from all over the world.
Specifically for men, there is a relaxing manicure and pedicure involving a hand and foot soak in a warm bath infused with Italian Mandarin oil followed by tidying the cuticles. Hands are then exfoliated and hydrating balm is applied combined with a light massage. The treatment is finished with a matt treatment for nails.
The positive results from combining gentle exercise and spa treatments have long been recognised and are a fundamental part of most health farms and retreats. My yoga Body and Day Spa Dun Laoghaire offers visitors a unique experience to combine yoga and spa treatments without having to leave the city.
To find out more about the hot yoga classes or spa treatments on offer in My Yoga Body and Day Spa or to make an appointment visit www.myyogabodyspa.ie or contact 01 236 0538