Health Farms and Retreats
By Jessica, August 2, 2010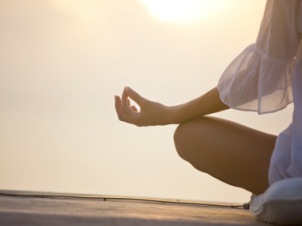 How to achieve and maintain good health is a theory that varies between different health farms and retreats.  Some believe it to involve luxurious pampering alongside some gentle exercise and home cooked meals.  Others take an all things wheatgrass approach in which you will be detoxified to within an inch of your life and hiked through mountainous wilderness for a week.
Whichever you choose, most health farms and retreats are to be found in remote countryside to take you away from the hustle and bustle of everyday life.  Spa treatments, a healthy diet and an exercise programme are usually offered side by side to help you get all you can out of your visit.
The key difference between the ethos of your typical day spa and that of a health farm is the effect they plan to have on your life.  While spas are generally designed to provide a brief escape from the everyday before unleashing you on the world again, health spas and retreats focus on changing your lifestyle after you leave.
What to Expect
Whether you are after a long-term change in your diet, exercise regime, or just your mindset, health farms offer a little bit of everything.  Many retreats take a holistic approach to how they treat guests, meaning the mind, body and spirit must be brought into harmony with each other for optimum results. 
The treatments on offer are not always the same as those at a day spa, with an increased focus on alternative medicine treatments such as acupuncture and reflexology.  You will also find the odd massage and facial but check ahead to be sure.  The thinking is that anything they provide has to benefit your health in some way, not just pamper you.
Timetables range from the very structured to those which allow you to take things at your own pace. For the most part, you can lounge around doing nothing for the weekend if you so wish, but the usual purpose of visiting a health farm or retreat is to engage in the activities on offer.
Where to Go
There are a number of health farms and retreats to be found in Ireland, serving everyone from the yoga buff to the health conscious beauty queen.
Ard Nahoo in Co. Leitrim is a retreat that offers programmes of juice fasting, yoga or detox weekends.  Accommodation is in the form of Eco Cabins and food is prepared by the local vegetarian chef.  Your day is structured around walks, meditation and other gentle activities with massages, reflexology and a sauna also on offer.
Burren Yoga, Co. Galway is a yoga retreat suitable for everyone from beginners right through to qualified yoga instructors.  Aside from yoga and meditation, expect walking trips and excursions into the Burren.  You can also stretch out those muscles even further with deep tissue, hot stone and ayurvedic massages which are available upon request.  All of the yoga classes are optional so you are free to take time off for yourself if you wish.
Temple Country Retreat and Spa is located in Westmeath and allows you to choose between a structured programme or the option to come and go as you please.  The retreat's diet goes so far as to allow you some lean meats and healthy carbohydrates, unlike many other destinations.  There is a life coach on hand and the structured package offers walks, yoga, swimming and cycling as well as designated time to do nothing at all.
Cloona Health Retreat, Co. Mayo is for the more hardcore detoxer.  Idyllically set between Croagh Patrick and the ocean, it promises improved health as well as a journey of self-discovery.  All connections with the outside world are severed and expect a healthy, predominantly liquidised diet of fruit, soup, salad and more fruit.  The brave can opt for the Green Programme which involves thriving on blended cucumber with a couple of green vegetables added in for your evening 'meal'.  Spa treatments are optional extras, as are chanting and creative writing classes.