Is winter the best time to visit the spa?
By Bláthnaid King, December 9, 2022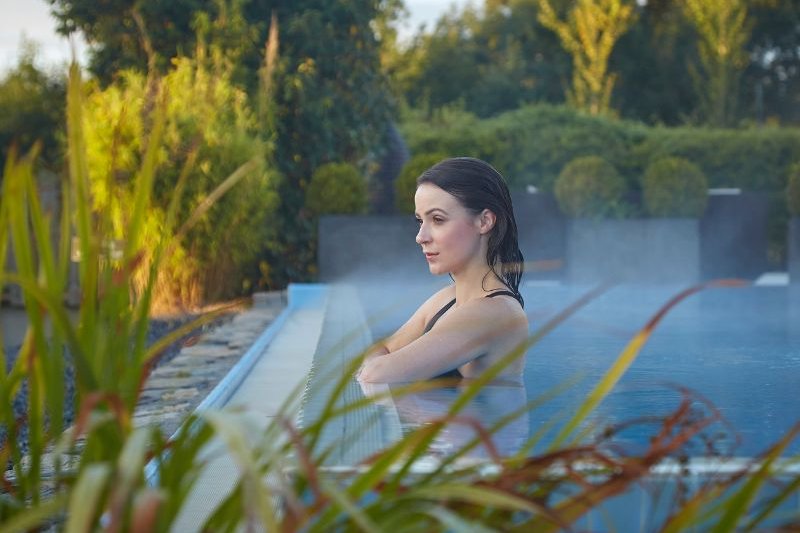 It's no secret that winter in Ireland can be tough. The days are shorter, it's darker, damper, and drearier.
These colder months are hard to get through, which is why winter is a good time to be kinder to yourself and restore balance to your mind and body with a trip to the spa.
Whether you're feeling blue from the lack of sun, or in need of some rest and relaxation, here are five reasons why winter is the best time to visit the spa.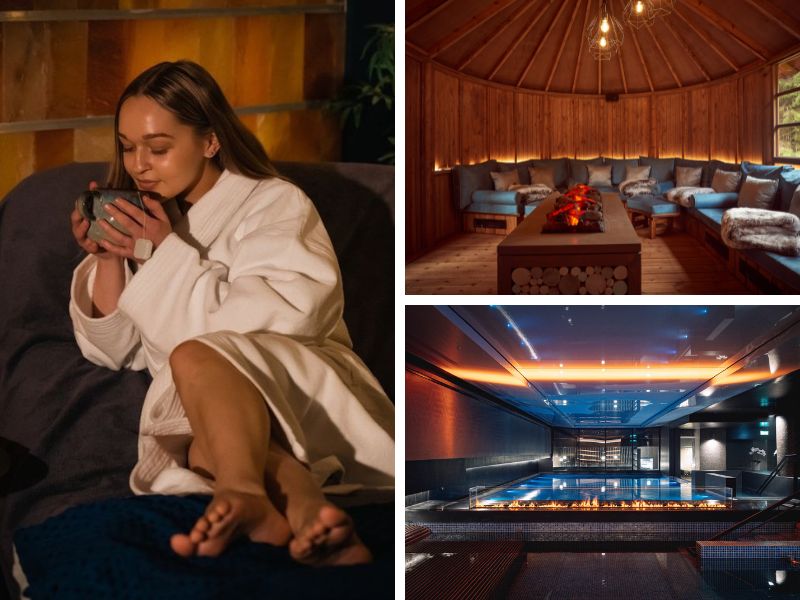 1. Warm up when it's cold out
There's something about winter weather that makes us want to retreat to a cocoon of relaxation.
While most of us aren't exactly able to create a cocoon for ourselves, you can find the next best thing in a thermal suite, hot tub, sauna or steam room in one of Ireland's many fantastic spas.
Whether it's submerging yourself in the warm, therapeutic waters of a hot tub, or releasing toxins from your body with steam or heat, there's something for everyone to keep warm and toasty at the spa this winter.Read our list of 5 spas that will keep you warm this winter.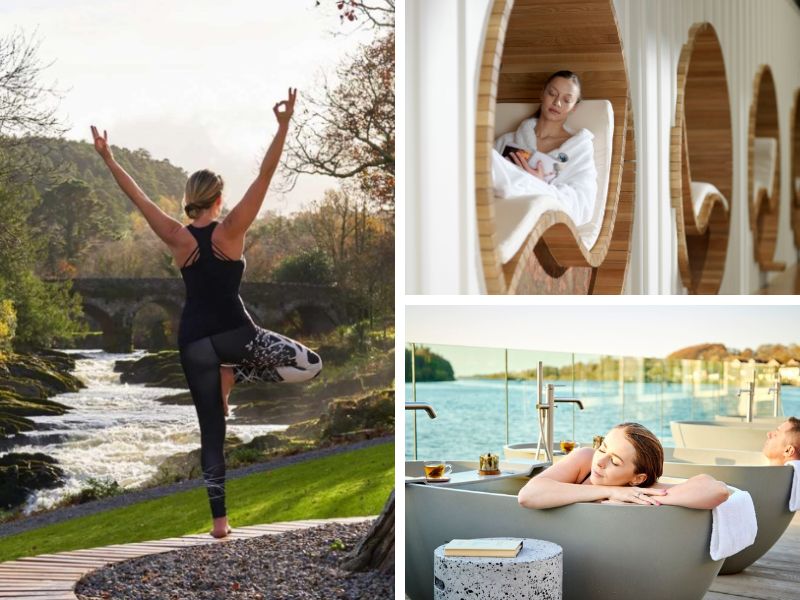 2. Relax, regenerate, recharge
The festive season can be stressful. Between shopping, socialising, preparing and partying, there is a lot that can understandably exhaust us.
Luckily, relaxation time at a spa can be a complete game-changer in wintertime.
You can step away from the common stressors of the holidays with treatments or experiences that leave you feeling relaxed, refreshed, and recharged:
Whatever your chosen method of relaxation and restoration is, there is something for everyone that will uplift your mood and bring you out of that winter funk.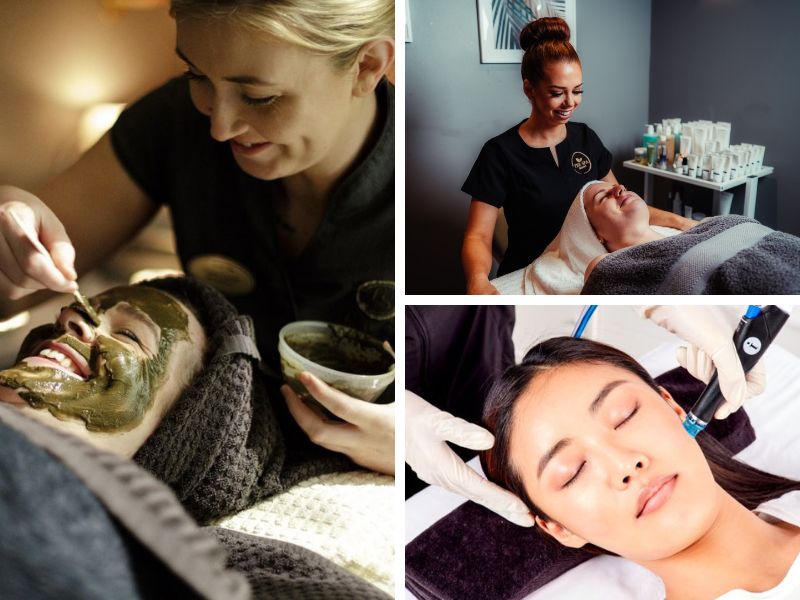 3. Refresh your skin
Winter months bring with them an increase in skin dryness, as temperatures drop and exposure to central heating continues. During these cold months, your skin cells turn over less often which means your skin can dry out and look dull.
From exfoliation to nourishing facials and skin treatments, there are many ways to rejuvenate your skin, prevent dehydration and breakouts, and help you feel better on those gloomy winter days.
While there are a number of ways to keep your skin glowing, exfoliated and hydrated from home, getting these treatments done professionally can be more relaxing, and have better results than home treatments. From hydrafacials, to professional-grade exfoliation treatments, your skin will thank you after treating it to some well-deserved nourishment and TLC.
To make sure you have the best experience possible, explain your skin concerns to your beauty therapists and they will be able to tailor the treatment to meet your unique needs.
Most importantly, don't forget to drink plenty of water to lock in that hydration!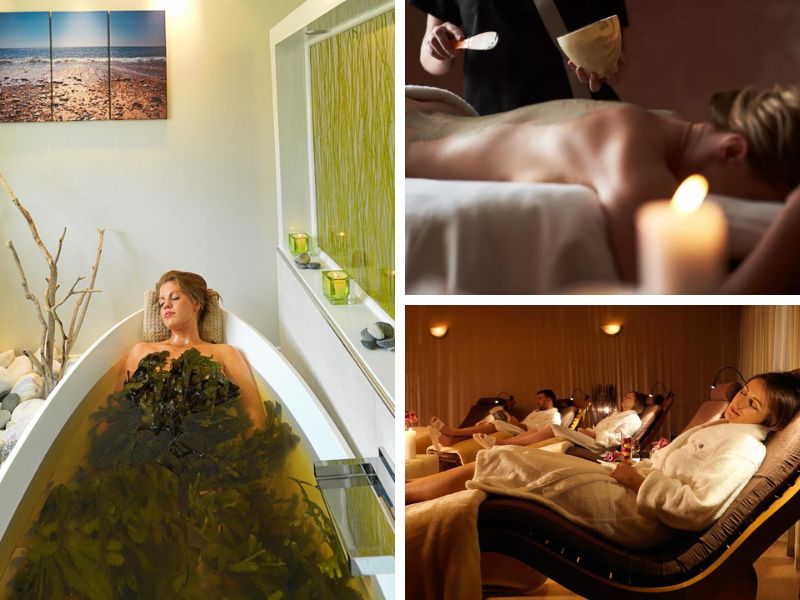 4. Detox
Whether it's eating and drinking a lot during the holidays, or just a byproduct of normal life, taking time to detox our minds and bodies can be hugely beneficial.
Many spas offer detoxifying body wraps that help induce perspiration, eliminate toxins, and improve circulation in your body. If you've been feeling sluggish lately, a body wrap may be just what you need to feel refreshed and invigorated again.
From reducing bloating, to treating your skin with much-needed antioxidants and vitamins, body wraps are effective detoxification treatments for almost anyone.
Soaking in a seaweed bath not only relaxes your muscles and relieves stress it also allows the detoxifying effects of seaweed to work its magic. Seaweed is packed with nutrients and vitamins to help eliminate toxins from your body.
Alternatively, if you're in search of something a little different, you could try a mud rasul. It's a traditional Arabian cleansing ritual that uses mud, steam and heat to cleanse and relax your skin, body and mind, all while releasing toxins and skin impurities.
For an authentic mud rasul experience, check out our list of 11 Spas with Rasul Treatments.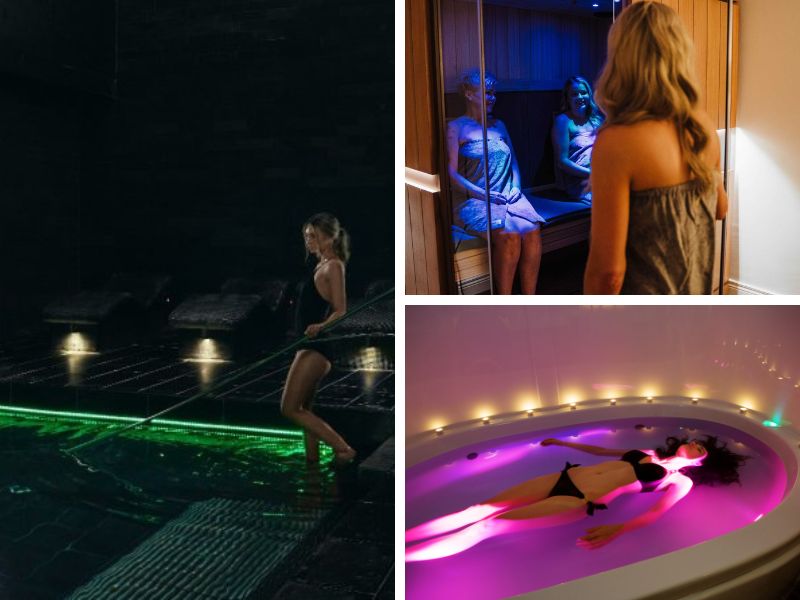 5. Healing
Not only is winter a perfect time to relax and heal your mind and spirit, but it's also the ideal time to take care of sore bones, muscles or joints.
Cold weather can trigger sore joints, aching bones, muscle stiffness and bad circulation. However, treatments including massage and reflexology can ease the pain and offer a reprieve from related stress.
Many spas offer a variety of treatments that will help bring the body back into balance:
Apply warm water and gentle pressure to aching joints and sore muscles in a hydrotherapy pool. Hydrotherapy has been shown to induce relaxation, aid sleep, improve circulation, reduce swelling and relax your muscles.
Smooth away the knots of stress and ease muscle pain with a massage that will bring a sense of harmony to your body.
Use the healing powers of heat in one of Ireland's many impressive spas with steam rooms.
Give the gift of wellness this Christmas….
If you or a loved one wants to enjoy all the benefits of a wintertime spa experience, a Spas.ie Gift Voucher is the perfect Christmas gift.
Our vouchers are valid for 5 years and can be used in the recipient's choice of top spas and hotels.
There's no better way to warm up, relax, detox, rejuvenate and heal this winter than with a trip to the spa!