Spa In The City
By Caroline Quinlan, September 23, 2019
Fancy yourself a bit of a Carrie Bradshaw? Do you feel you deserve a glamorous spa break that offers shopping at your doorstep, trendy restaurants and above all fabulous spa treatments? Well, you don't have to go far! We've picked 7 of Ireland's best city spas. So gather up the girls and get ready to Spa In The City.
Galway City, ESPA at the g Hotel & Spa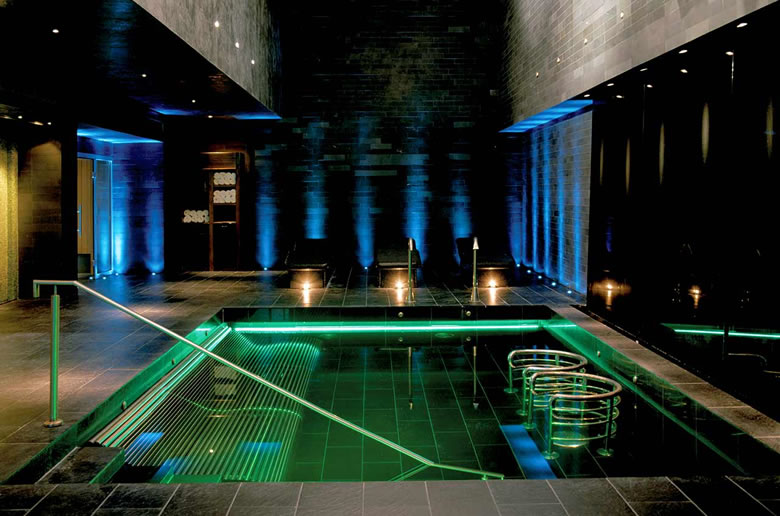 There's no shortage of craic to be had in Ireland's festival city of Galway. Throughout the day, street performers line the winding streets, keeping you entertained while you check out the quaint shops. Food lovers can feast in its choice of cool cafes, buzzing bistros and fabulous fine dining restaurants. The energetic city vibrates into the night thanks to the huge selection of pubs and clubs. And all snuggled into this charming little city.
Galway's 5-star g Hotel & Spa invites you to cocoon yourself away from the outside world. The hotel's opulent interiors were designed by, milliner to royalty and Hollywood stars, Philip Tracey, giving the hotel a fashionable edge. ESPA at the g is one of the cities best spas exuding a contemporary elegance and style. This stunning city spa was designed by ESPA, one of the world's leading spa brands. Spanning over 2 floors, it hosts lavish facilities including, hydro pool, jacuzzi, crystal steam room and even a zen garden!
Kilkenny City, KO Spa at the Ormond Hotel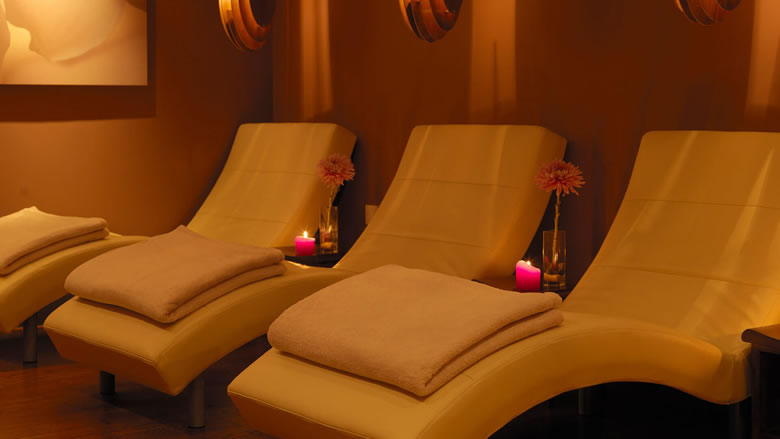 The beautiful medieval city of Kilkenny would make the perfect backdrop to any romantic novel. Its pretty streets, captivating river walk and majestic castle are sure to warm the heart. The Ormond Hotel is ideally situated close to Kilkenny Castle and overlooks the river. From here, you'll be only a few footsteps away from the main shopping district. The hotel itself offers a highly recommended afternoon tea experience with champagne to add a splash of luxury to your visit. The KO Spa at the Ormond Hotel has recently won a RSVP award for Best Treatment Rooms and prides itself on offering excellent customer service so you will be in good hands. The skincare brand of choice is Voya and the treatment selection is vast, offering everything from hot stone massage and facials to mud wraps and pedicures. Later that night a visit to the cocktail lounge at the Left Bank is a must to complete your stay in the sunny south-east.
Limerick City, Spa No. 1 Pery Square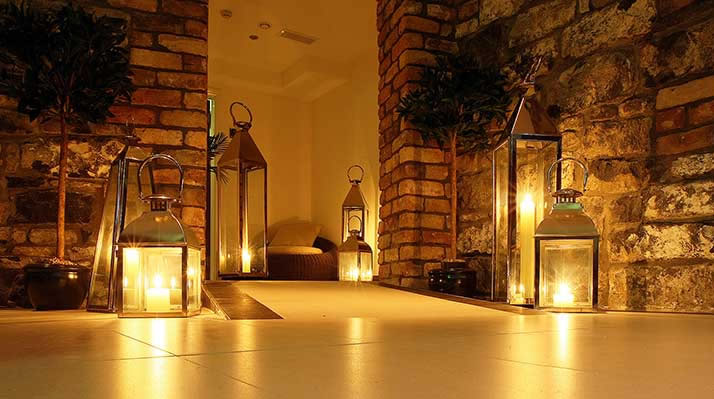 Limerick city is an urban hive of activity with bustling markets and high streets. The traditional Milk Market is a must-visit, packed with over 50 stalls showcasing with everything from art, fashion, food and wine. For the fashionista, a visit to Limerick`s Fashion Quarter goes without saying, with over 80 shops you'll be spoilt for choice.
Spa No. 1 Pery Square is part of a stunning boutique townhouse hotel and is located in the heart of Limerick city. Undoubtedly one of Limerick`s best spas, it offers a truly organic and holistic urban spa experience. You'll find a host of treatments to choose from that encompass wellbeing. Renew in a seaweed bath, indulge with a deluxe spa day package or take on a tailored treatment, whatever suits your needs.
Cork City, Kingsley Hotel & Spa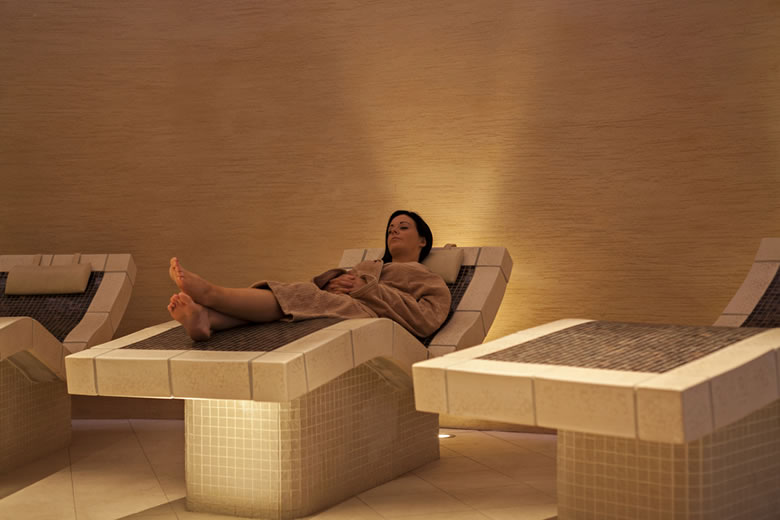 Cork is Ireland's second-largest city with no shortage of shops to unleash your inner Carrie! Shopping centres, unique boutiques, market stalls and classic highstreet stores galore so you'll need to make sure you bring some comfy shoes! When you have finished your shopping spree relax at the exquisite award-winning Kingsley Hotel & Spa which overlooks the River Lee in central Cork. The Spa at The Kingsley have everything you need for a relaxing city spa break including a host of spa treatments and amazing facilities like an inviting pool, tropical rain showers and ice showers, Turkish bath, Finnish sauna and more. This city spa focuses on offering luxurious treatments with results-driven products made with nature's purest ingredients.
Waterford City, Treacy`s Hotel & Spirit Beauty Spa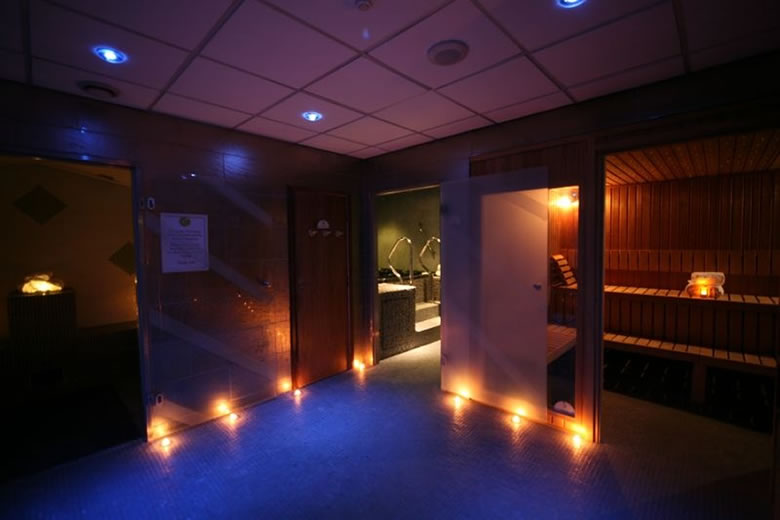 Waterford city may be one of Ireland's oldest cities but it has a wonderful modern vibe, you are close to the beautiful coast and beaches and in the heart of a vibrant city at the same time. Check in to Treacy's Hotel in the heart of the city and enjoy a visit to The Spirit Beauty Spa. This city spa hosts 6 treatment rooms, a thermal suite experience not to be missed from the herbal lavender sauna room & tropical shower to the 6 seater hot tub with lie down lounger. As night falls on this beautiful city, streets will be abuzz with cafes, restaurants and bars, you'll want to try a legendary Waterford Blaa sandwich at some point. The Reg bar at the Viking Triangle is the spot to hit with 5 bars under one roof and lots of live music. The bar offers a stunning rooftop terrace where you can enjoy some alfresco dining and some handmade award-winning cocktails.
Dublin City, The Marker Hotel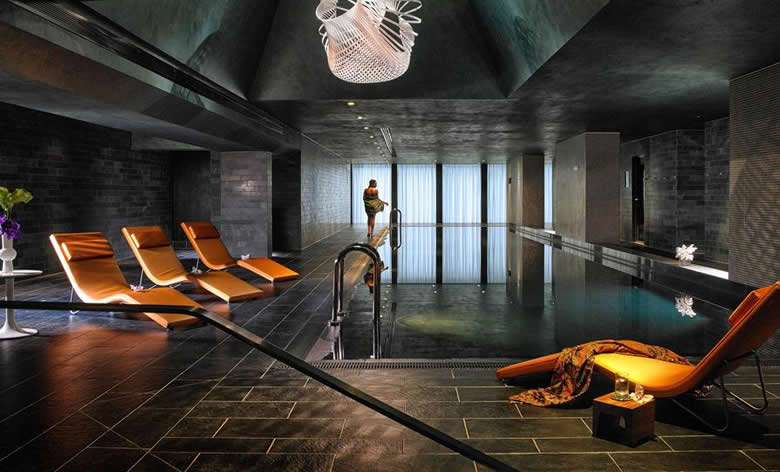 The lavish Marker Hotel is nestled in the heart of Dublin's vibrant Docklands, in Grand Canal Square. Mornings might be spent in the square grabbing a Latte and watching the world pass by, while evenings might see you glamming it up at a live performance in the Bord Gais Theatre or nearby 3 Arena. Of course, you're within walking distance of the capital's main shopping districts, Grafton Street and Henry Street. And after a session of retail therapy, it would make perfect sense to unwind in one of the most luxurious spas in Dublin city, The Spa at the Marker. Rest your feet up by their opulent pool, melt your day away in the thermal area or indulge in some of the spa's luxurious treatments. After your day of treats and pampering, spoil yourself one last time at The Marker's rooftop terrace and bar. Gaze out over spectacular skyline views with a Prosecco in hand, to finish your spa in the city experience in style.
Belfast City, The Spa Experience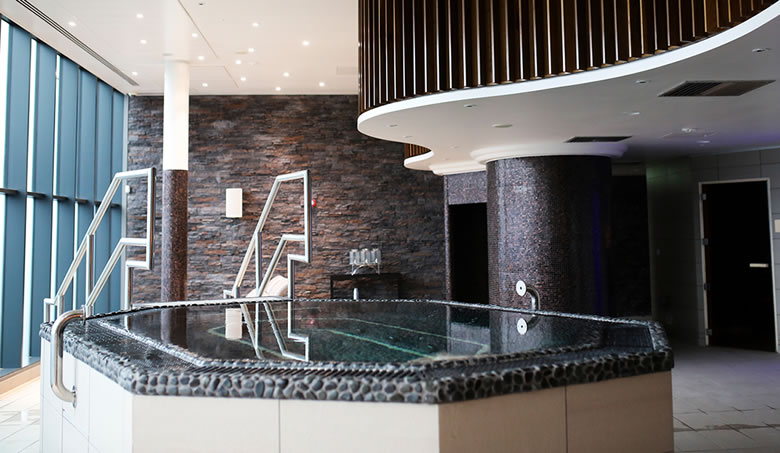 Belfast has so much to offer when it comes to shopping, restaurants and nightlife and is the perfect location for those seeking style, culture and value. Stay central, that's where you will find all the best Belfast has to offer and get the most from your time in this classy city. The Titanic Quarter is on every top 10 guides to Belfast and well worth a visit and you won't want to miss Georges Market or Victoria Shopping Center for your shopping buzz.
The most important stop will be at Spa Experience by Better which is an award-winning concept space, based on making day spas accessible and affordable for the whole community. Enjoy a luxury spa experience that will suit any budget but won't hold back on that amazing luxurious spa pampering feeling. This unique Belfast city spa is complete with thermal suite and Hamman. Their extensive spa menu boasts over 50 treatments and has tailored packages for both men and women. You'll have saved so much on this fantastic value spa experience you'll be able to afford some glamorous fine dining at Michelin Star winning restaurant Eipic Belfast to toast your fabulousness.
Spas.ie have conveniently placed all our City Break Spa Packages here to make your spa choice easy!