5 Spas To Keep You Warm This Winter
By Jessica, October 27, 2021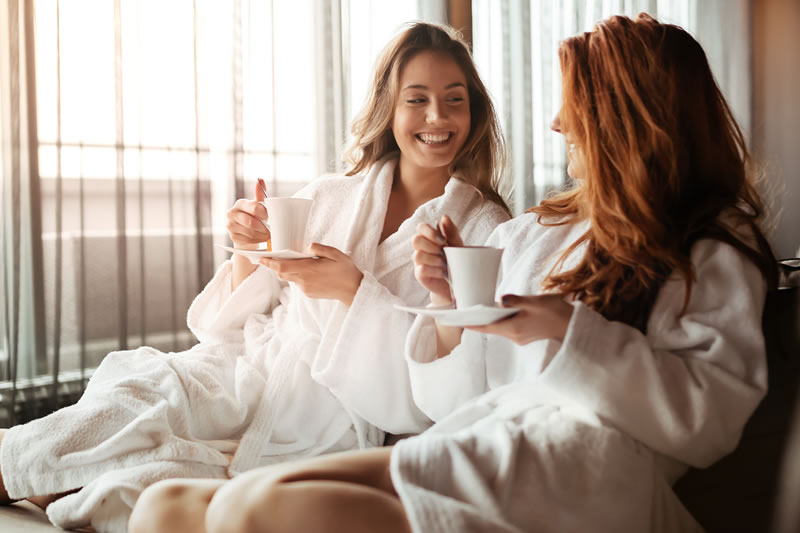 The temperature is dropping and the dark evenings are creeping in. Whether it's your favourite time of year, or you're in need of a seasonal pick-me-up, it's the perfect time to book a cosy trip to a spa.
Warming treatments promise to invigorate body and mind and soothe away aches and pains, while thermal suites offer a blissful escape from the cold.
Read on for the hottest spa packages and top thermal facilities around Ireland to see you through the winter months.
1. sansana Spa
The Royal Marine Hotel, Co. Dublin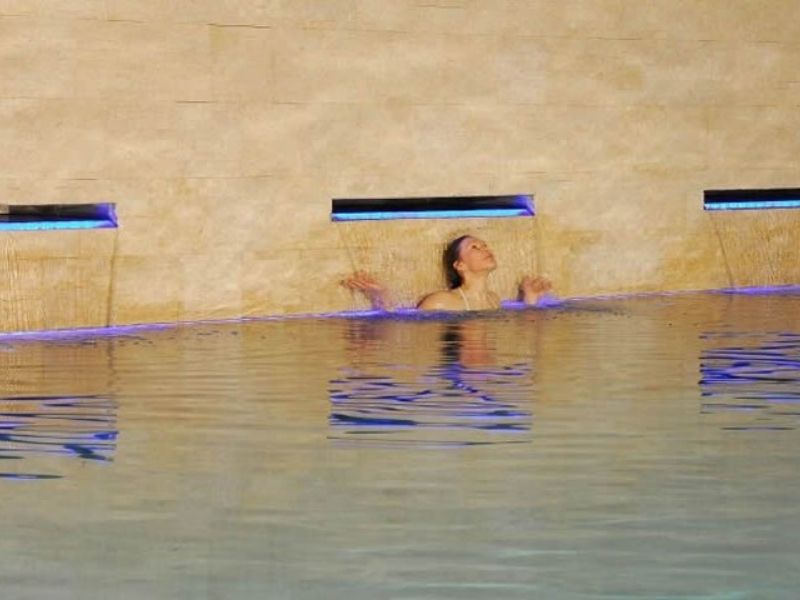 The thermal suite at The Royal Marine Hotel boasts an aroma steam room and rock sauna, as well as heated marble stone beds and tropical experience showers. Looking to upgrade your thermal experience? Avail of the spa's three special chambers for hydrotherapy, dry flotation and mud treatments.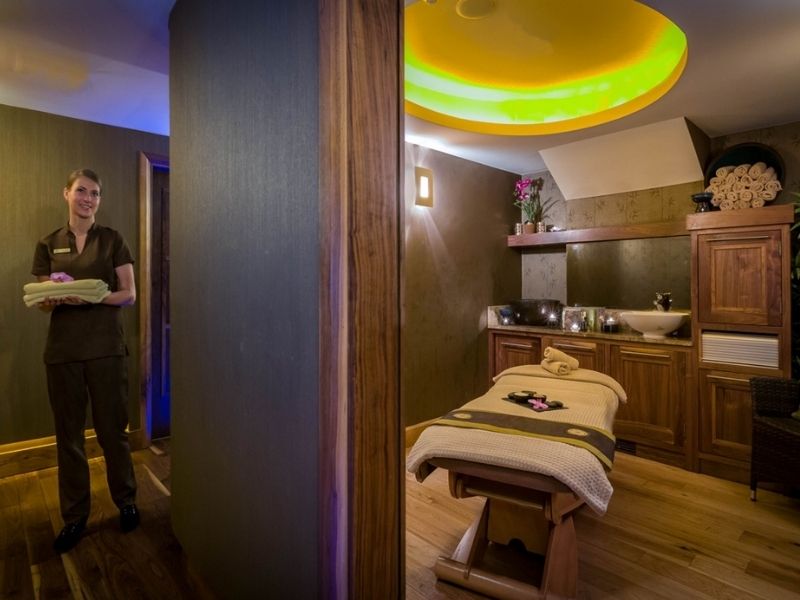 Sansana Spa is offering 25 minutes of reflexology combined with a 25 minute back massage this winter. Reflexology can do wonders for anyone who suffers from annual winter colds by boosting the immune system through stimulation of the lymphatic system.
Price: €90pp
To book: Call 01 2712563 or email sansanaspa@royalmarine.ie
2. Chill Spa
Ice House Hotel, Co. Mayo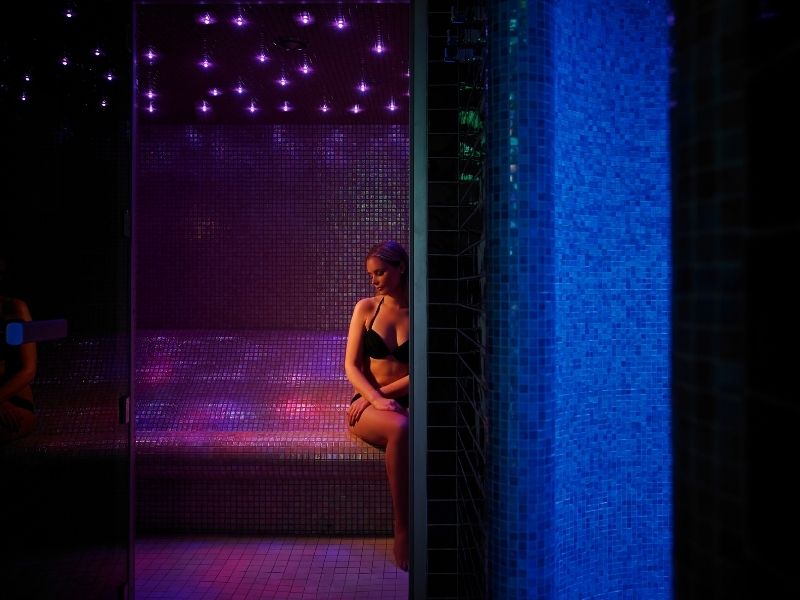 Don't be deterred by its name, the Ice House Hotel is home to a snug thermal suite that spans both in and outdoor facilities. Inside, you'll find a eucalyptus steam room, aromatherapy room, experience showers and snooze and relaxation rooms. Outside, you can luxuriate in sunken jacuzzis, a sauna and a refreshing bucket shower.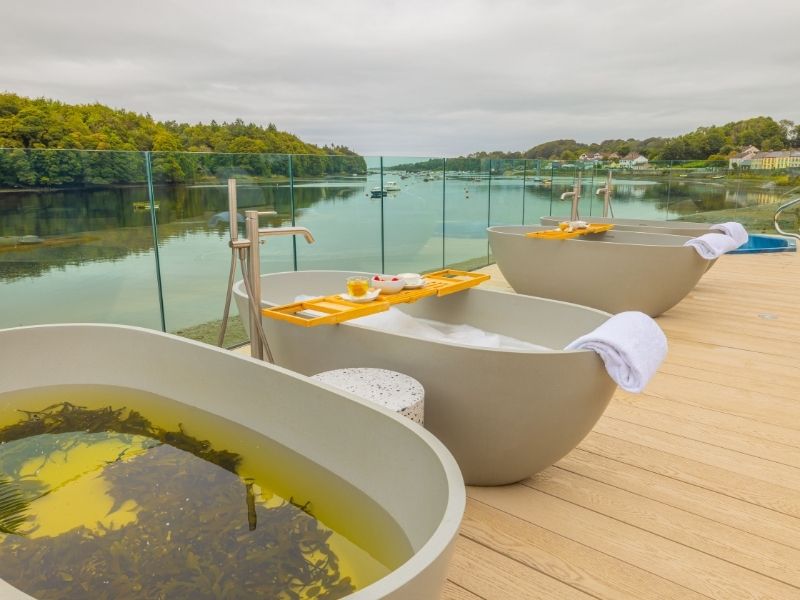 Outdoor Bathing Therapy
Chill Spa at the Ice House Hotel is offering toasty Outdoor Bathing Therapies this winter, embracing a lazy soak in the outdoor baths overlooking the nearby river. Choose from a Detox Seaweed Bath, Organic Warmed Spice Mud Bath or Organic Seaweed Aroma Bath Salts Therapy, and enjoy full access to the thermal suite and spa garden.
Price: From €45-55pp
To book: Call (096) 23511 or email spa@theicehouse.ie
3. The Wells Spa
Brooklodge & Macreddin Village, Co. Wicklow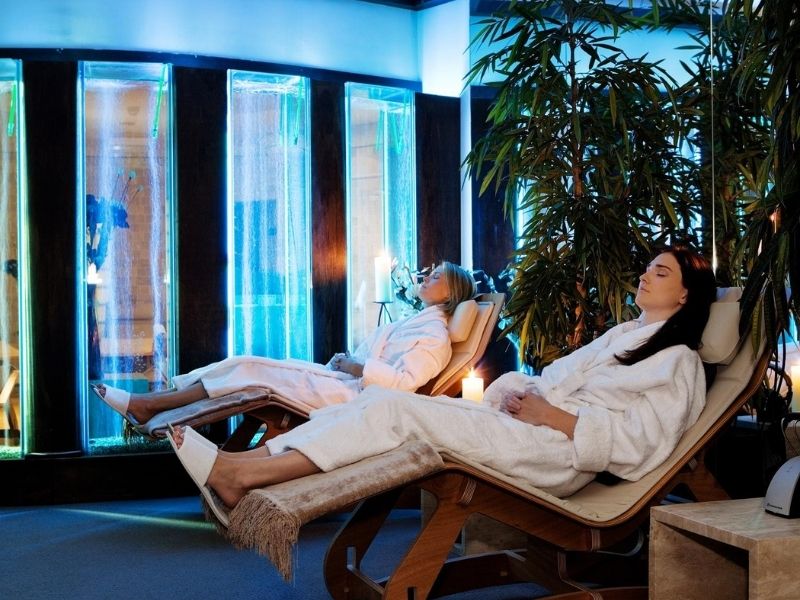 The Wells Spa at Brooklodge is home to Ireland's largest hotel geo-thermal heat recovery system. Here, you can indulge in a wide range of warming experiences, including a serail mud chamber, aroma baths, hammam massage room, flotation room, Finnish baths, jacuzzi, outdoor hot tub and heated loungers.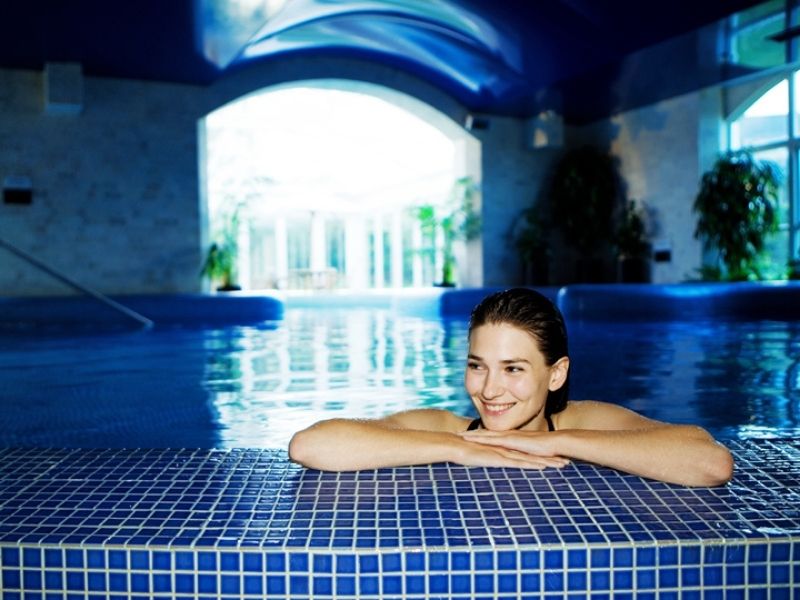 Golf or Pamper? Just the Two of Us
Treat yourself to a blissful couple's getaway this winter with The Wells Spa's "Golf or Pamper? Just the Two of Us" package. Enjoy one night Bed & Breakfast at BrookLodge & Macreddin Village, followed by a choice of 18 holes each on the par 72 Macreddin Village Golf Course, or a 30 minute Immune System Booster Back Massage each at The Wells Spa.
Price: From €145pps midweek
To book: Call (0402) 36444 or email thewells@brooklodge.com
4. Shore Island Spa
Lough Rea Hotel, Co. Galway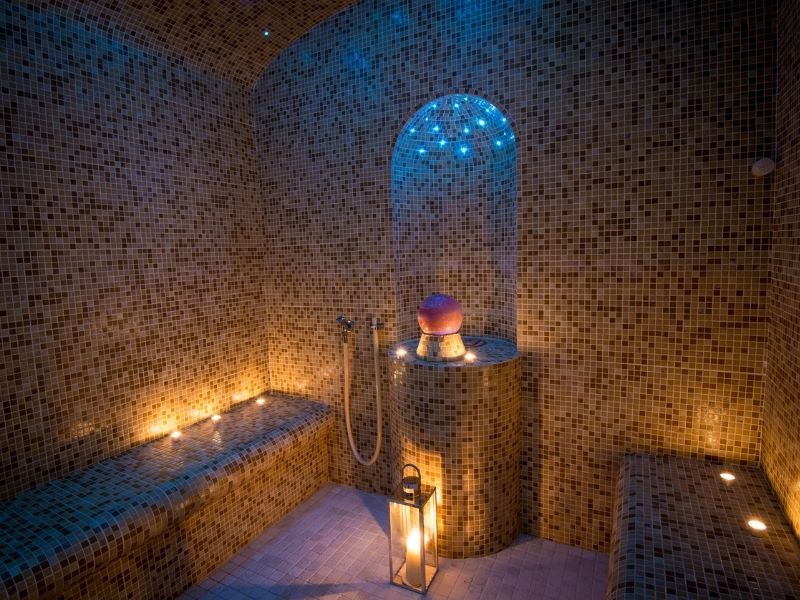 Shore Island Spa at the Lough Rea Hotel features an aromatherapy sauna room, steam room, tropical experience shower, soothing foot spas, jacuzzi, sanarium and light and dark relaxation rooms – plus an ice fountain, if you need to cool off.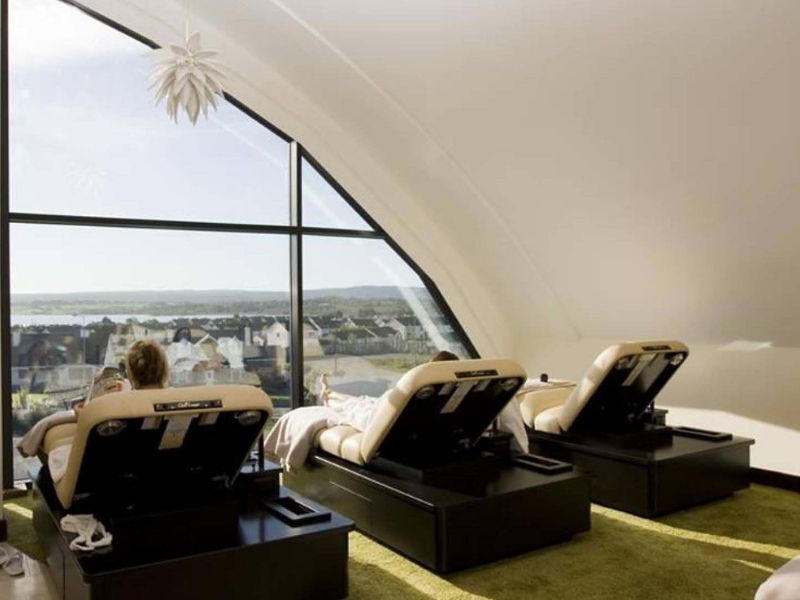 Back, Neck and Shoulder Massage Package
Ease the winter blues with a Back, Neck and Shoulder Massage at the Shore Island Spa, with complimentary access to the thermal suite. This package is guaranteed to ease stress and muscular tension, improve muscle tone and boost lymph and blood circulation to aid detoxification.
Price: €45pp
To book: Call (091) 880088 or email info@loughreahotelandspa.com
5. Luxe Spa
Four Seasons Hotel Carlingford, Co. Louth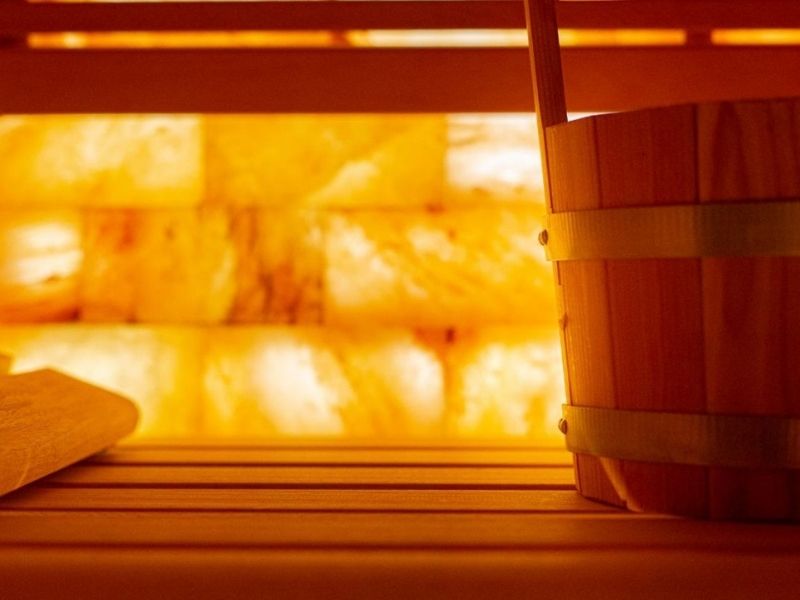 At Luxe Spa at the Four Seasons Hotel, you can alternate between dry and wet heat in their Thermal and Hydro Suite areas. The former pampers with a Himalayan Salt sauna and Infrared sauna (featuring Vitamin D and collagen light therapies), while the latter boasts two side-by-side hot tubs, experience showers, a water pressure massage experience, rainforest experience and a cold plunge bucket.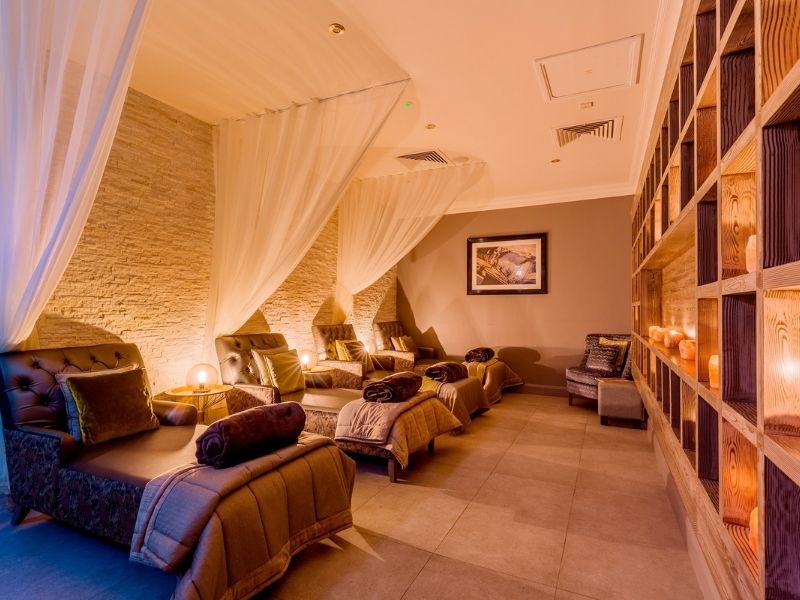 Feel The Heat Package
Bask in the "Feel The Heat" package at Luxe Spa to truly warm up this winter. Enjoy a Hot Oil Full Body Massage with Organic Voya Muscle Warming Treatment, a Pressure Point Foot Massage, plus a heated Head and Scalp Massage. Complete the experience with an hour in the Thermal & Wellness Suite.
Price: €100pp midweek
To book: Call (042) 9373530 or email spa@fshc.ie
Ready to cosy up and treat yourself to the perfect winter spa escape? This list is just a snapshot of the spa packages and Thermal Suites on offer around Ireland this season. Keep an eye on our Spa Deals page for all the latest offers!
Warm Someone's Heart This Autumn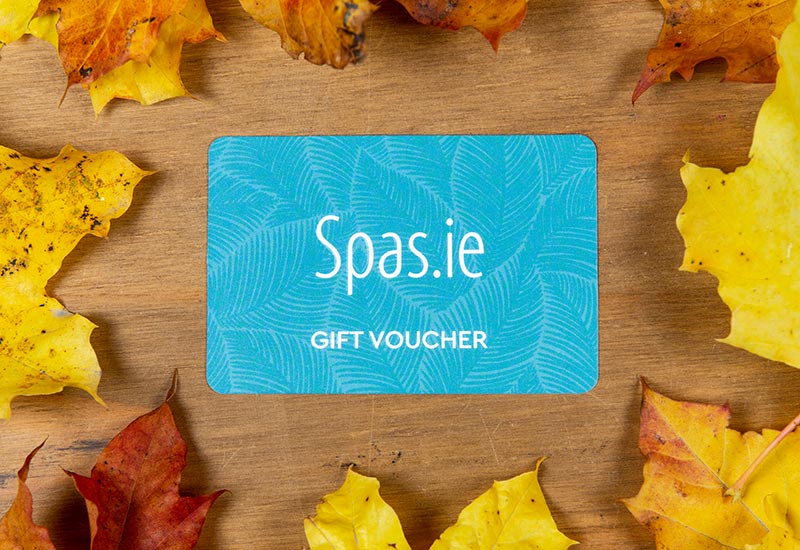 If you're planning on sending a loved one to the spa this Autumn or Winter our Spas.ie Gift Vouchers give them the choice of booking into the top spas across Ireland.