Hotel Spas
By Jessica, September 12, 2011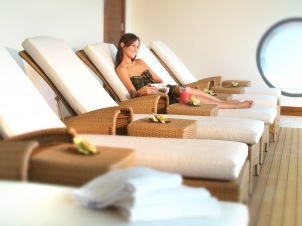 Hotel Spas offer luxury accommodation alongside pampering spa treatments. Having become increasingly popular in hotels around Ireland in recent years, these spas provide both hotel guests and the general public with indulgent spa rituals and the essential salon services.
Hotel spas in Ireland are of an exceptionally high standard, with opulent hotel rooms and extensive spa treatment menus. Packages incorporating massages with a facial or other treatment are commonplace, offering specifically targeted effects as opposed to general relaxation.
Many hotel spas also specialise in particular spa brands of skincare, with Elemis and ESPA being some of the most popular choices in Irish hotel spas. These brands also train the spa therapists in unique treatments based around their products, making for a truly comprehensive spa experience.
Leisure facilities are another bonus of hotel spas, with most offering a broad range of thermal amenities. In many cases there may simply be a swimming pool and jacuzzi as part of the hotel, but other spas will have thermal suites of their own with tropical steams and more. Of course, some hotel spas offer the best of both worlds, with the facilities of the hotel's leisure centre available alongside the spa's own suites.
A little different to Hotel Spas are Spa Hotels. Not unlike Destination Spas or Resort Spas, Spa Hotels put the focus on treatments, health and wellbeing rather than simply offering standard hotel services.