Elemis
By Jessica, February 10, 2010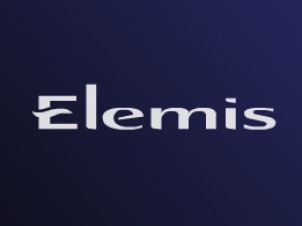 The Elemis mission is to combine natural ingredients with technology to create anti-ageing products and a range of spa treatments.  Originating in London in 1990, Elemis now features on cruise ships, in British Airways' first class lounges and flagship spas in cities such as Hong King, Dubai and Miami.
Technology is seen to be a vital component of the Elemis development process, intended to be used to extract the most from natural resources.  The main ingredients in Elemis products include essential oils, herbs and collagen boosting seaweed extracts.  They insist on only using products with therapeutic benefits, avoiding those which are simply used to bulk up the product or feel pleasant on the skin without actually having any benefits.
One of their first ground-breaking products was Absolutes, described as 'the purest form of living energy that can be transferred from plant to skin'.  Others include their best-seller, Pro-Collagen Marine Cream, which claims to reduce wrinkles by up to 19% in just 15 days.  Elemis products are unisex but they also have a range specifically for men's cleansing and shaving.  And as they are celebrating their 20th anniversary this year, keep an eye out for their commemorative limited edition products.
Elemis products are developed primarily for use during spa treatments.  Products only become available to consumers after a period of professional evaluation and use in spas.  A process of consultation between Elemis and therapists follows to perfect the product before it is made available for you to try at home.
If you opt for the spa treatments you can expect to find courses of anti-ageing facials, a number of purifying and detoxifying treatments and Absolute Spa Rituals which combine a facial with a massage.  Therapists are assisted by computerised clinical imaging which assesses the skin from deep down. 
Elemis treatments and products are available in just 1200 spas around the world and sold at select retailers. Some of the spas that offer Elemis treatments in Ireland include the Rain Spa and Wellness, Limerick; Spirit One Spa, Galway; Retreat Spa, Cork; The Spa at the Marriot Hotels in Meath and in Wicklow; Aqua Spas in Cork and Kilkenny; Ayus Spa, IFSC and Replenish Spa, Killiney in Dublin, as well as a number of others across the country.
Elemis products can also be purchased at Harvey Nichols in Dundrum.