Sanctuary
By Jessica, October 28, 2010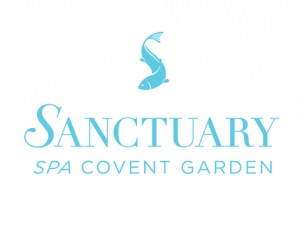 The Sanctuary Spa in Covent Garden was set up originally as a place for the female dancers of The Royal Opera House to relax and unwind. Today it's no longer a refuge exclusively for dancers, instead a place for women who feel they deserve a little pampering. The Sanctuary Spa also has its own range of products for people to create a spa experience in their own homes.
The wide range of products available to buy are used in the spa's own treatments, and with everything from hand creams and body butters to detoxing masks and products for mums to be there's something that will suit everyone.  
The Sanctuary Body Butter was voted Best Rich Moisturiser of 2009 by Women and Home readers, and in 2008 was chosen as Best Body Moisturiser at the Handbag Beauty Awards. As well as being quite thick and luxurious The Sanctuary products are rich in essential oils making them easy to put on and absorb quickly into the skin. The body butter is also rich in vitamin e which is good for protecting the skin pollution and other free radicals that can cause skin damage.
The Mum to Be range is designed specially using natural ingredients and Essential Oils, and are designed to look after pregnant and post-pregnancy skin to boost the skin's natural collagen and reducing the formation and appearance or stretch marks.
As well as the spa products The Sanctuary also have a range of Home and Lifestyle products designed to help you recreate the spa feeling in your own home. Elegant fragrance diffusers, light weight dressing gowns and slippers are all available to buy The Sanctuary website, where you can also find tutorials to show you how to recreate a spa facial for yourself using their products.
The Sanctuary products are sold in Boots stores nationwide.