Ole Henriksen
By Jessica, October 18, 2010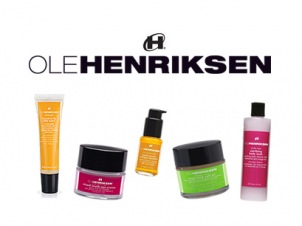 Since it opened its doors in 1975, the Ole Henriksen Spa in Los Angeles has been a favourite among spa enthusiasts and celebrities alike. The aim is to give clients indulgent, innovative and transformational treatments which encompass the healing power of nature.  
After years of sharing his advice with top beauty editors, celebrities and clients Ole Henriksen launched his own line of skin care products which allow people to take the spa experience home with them. Every product in the range is formulated personally by Henriksen who, after more than three decades treating skin, has found solutions to every major skin concern.
The most successful and popular products available at the spa were those custom blended by Henriksen in small batches. Instead of following skin care trends Henriksen developed products to help solve a specific skin care problem. To help you decide which products are for you, you can shop by your specific skin care concern. Many of the products originate as part of Henriksen's treatments. If a new ingredient is successful then it will be added into a skin care range. This is how many of the more popular product lines came about such as the African Red Tea range.
Since 2004 Ole Henriksen products have won a series of awards. Earlier this year their Feel the Difference Perfecting Face Mask won the Danish Beauty Award's Consumer Award of the Year as well as the 2010 Cosmopolitan UK beauty awards. The Truth Serum Collagen Booster also won the 2010 Natural Health's Beauty Award for Best Miracle Worker.
Ole Henriksen treatments are offered at the Spirit One Spa in Galway, and Aquabeauty, Dublin. They can be bought for use at home in Harvey Nichols Dublin and online at Salon Skincare, Belfast