Spa Treatments for Weight Loss
By Jessica, June 5, 2011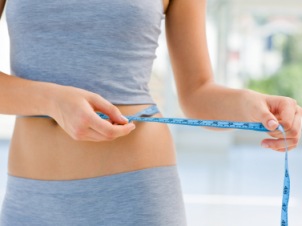 You've been watching what you eat, slaving at the gym, and trying all manner of gag-inducing maple syrup and cayenne pepper miracle fixes – so why won't those last few pounds just shift it already? Unfortunately there may be even more stubborn factors at work than you had previously imagined: the presence of toxins in the body, sluggish digestion and fluid retention can all inhibit weight loss and cause a bloated appearance. The good news is that a little pampering could be exactly what you need. Below are some of the spa treatments available in Ireland that can lend a helping hand with your weight loss programme.
Body Wraps
Nearly all body wrap treatments will have some slimming or fluid retention reducing results, but there are a number available specifically for weight loss. The Slimming and Sculpting Wraps at French Beauty Day Spa in Dublin incorporate massage and peel treatments to help define contours and streamline your figure, while Buff Day Spa, also in Dublin, promises visible inch loss with lasting results from their Universal Contour Wrap.
Abdominal Massage
Massaging the abdominal region is said to cleanse the colon, promote healthy digestion and reduce the fluid retention that can cause a bloated appearance. A less invasive alternative to colonic irrigation or hydrotherapy, abdominal massage is incorporated into a number of weight loss treatments at spas around the country. Try the Elemis Body Sculpting Cellulite & Colon Therapy at Spirit Health & Beauty in Waterford or in Solas Croí Eco Spa in Wexford.
Lymphatic Drainage
Most forms of massage will stimulate the flow of lymph throughout the body, resulting in more efficient elimination of waste and toxins and a reduction in skin swelling. This form of massage uses very light pressure and long gentle strokes and is also said to boost metabolism. Senses Day Spa in Dublin has a Manual Lymphatic Drainage Massage, while many other massage and body treatments in spas around the country include a short lymphatic treatment.
Hot Treatments
Hot spa treatments will open pores and allow for the easy elimination of toxins, as well as helping the body to burn calories. Heat can also make body fat water soluble, meaning it is broken down more easily when at high temperatures. The easiest way to incorporate a hot treatment into your spa visit is to spend some time in the sauna or steam room – a simple step that can help boost the weight loss process and detoxify the body.
Electric Muscle Stimulation
Probably the least pampering of weight loss spa treatments, electrical stimulation is becoming increasingly popular in Irish spas. Using electrical currents or lasers, fat is broken down and the way the body processes fat is said to be permanently changed. Usually a course of treatments is recommended for optimum results and the process is pain-free. One such treatment, Futura Pro, is available from Revas Spa in Co. Limerick.