Five Weird & Wonderful Spa Treatments
By Jessica, August 28, 2012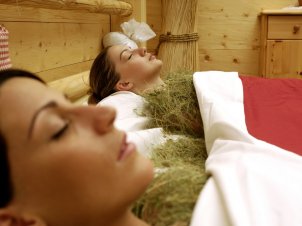 There are many who will vouch for the therapeutic properties of wine and chocolate. Maybe even a few that will argue for beer and a roll in the hay. But snakes, leeches and even bird droppings? Read on for our first installment of ten weird but supposedly wonderful spa treatments.
Beer Baths
A few gallons of beer can apparently help you forget your troubles in more ways than one. Dedicated spas in Germany, Austria and the Czech Republic offer jacuzzis of beer, yeast, hops and mineral water for the good of your skin and blood pressure. You are usually even provided with a cold pint to drink while you soak in several warm ones. Closer to home, you can find beer bath treatments in Galgorm Resort and Spa, Co. Antrim.
Snake Venom Facial
An unconvincing perk of snake bites is that as venom paralyses the body, it also smoothes out fine lines and wrinkles. Claiming to be an alternative to botox, a synthetic imitation of snake venom is used in the Snake Venom Facial to gently paralyse the facial muscles. This is said to reduce the appearance of wrinkles and prevent future signs of ageing. Look for products containing a compound called Syn-Ake, or head to Queen Beauty Emporium in Dublin for the exclusive treatment.
Hay Day
Hotel Heubad Spa in Italy has created its very own kind of hay fever, covering their guests with hay and then wrapping them up in a heated blanket. To make the experience even more pleasant, the hay is moistened and consenting customers lie in it as it ferments. The treatment is said to have been discovered by field workers who were refreshed after a night's sleep in the hay. The treatment is intended to soothe joint pain as well as open up pores and help detoxify the body.
Vinotherapy
The female equivalent of a Beer Bath, Vinotherapy can range from soaking in a wine barrel to being wrapped up in grape pips and pulp. Wine grapes contain natural antioxidants and are said to have anti-ageing properties. In Yunessan Spa in Japan, guests can soak in a huge outdoor wine bath, or else choose from coffee, sake or ramen noodles to de-stress in. A more traditional spa approach to Vinotherapy can be found in V Spa, Co. Donegal and a number of other spas around Ireland.
Nightingale Facial
The Nightingale Facial claims to use powdered droppings of specially farmed nightingale birds to brighten skin tone. The practice originally comes from Asia where the treatment was used to repair skin damaged by the white make-up worn by geishas. It is available in exclusive spas in the U.S, but for now we have to take our chances with whatever falls out of the sky in Ireland.
Think they don't get any weirder than this? See what you think of our Weird & Wonderful Spa Treatments Part II.