Dr. LeWinn's Line Smoothing Day Defence
By Jessica, September 11, 2012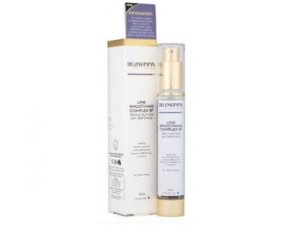 Dr. LeWinn's is a high end skincare brand designed by a renowned plastic surgeon. A bestseller in Australia, the brand was developed with intensive anti-ageing in mind. The Line Smoothing Complex products are designed for busy 'superwomen' who want maximum effect with minimum effort.
Dr. LeWinn's Line Smoothing Complex Triple-Action Day Defence
The Dr. LeWinn's Line Smoothing Complex comes in the form of a clear gel brimming with colourful capsules. Each of the tiny beads is said to contain a different anti-ageing ingredient – the gold being caviar extract, the lilac blackcurrant oil and the white Vitamin E.
The capsules are combined with a number of minerals and the time reversing 'Snap-8' complex. Hailed as a botox alternative, this anti-ageing weapon has caused quite a stir in the cosmetics industry and is also to be found in CACI Amino Lift Complex.
The 'Triple Action' aspect of the rather convoluted product name is a little unclear, but claimed effects include skin nourishment, regeneration, stimulation, free radical protection and a boost to collagen production. On skin, the Day Defence gel absorbs quickly and creates a vague tightening feeling without drying the skin.
Good for leaving skin firmed, refreshed and matte to the touch, the Triple Action Day Defence retails at €70. Dr. LeWinn's is available from Arnotts in Dublin, Debenhams stores nationwide and select pharmacies.