Dr. LeWinn's
By Jessica, August 23, 2012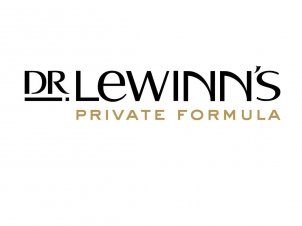 Dr. LeWinn's is a premium skincare brand designed to treat the signs of ageing. The innovative formulations and extensive research behind each of the products in the range has made the brand an international bestseller.
Dr. LeWinn himself was a plastic surgeon by profession. Regularly consulted by celebrity clients in his U.S offices, he decided to develop a line of skincare products that would address their anti-ageing needs in the home.
To ensure the effectiveness of the resulting line, Dr. LeWinn brought his collection to Australia so they could be tested in one of the harshest climates on earth. His experiment was a success, and Dr. LeWinn's has been named as the Top Performing Premium Skincare Brand in Australia every year for over a decade.
It also led to the establishment of the Dr. LeWinn's Research Centre, with operations in both Australia and America to conduct ongoing research and development. The brand philosophy is to deliver the very latest in skin technology to the women who avail of the products to boost confidence and self-assurance.
Anti-ageing skincare lines are divided by Stress Defence for quick and easy treatments and Intense Renewal for deeper effects on pronounced lines, sagging and age spots. Special Care is aimed at surface blemishes such as dryness and pimples; and sun, hand and body lines are also available.
Products types themselves are varied, with everything from cleansers, toners and moisturisers to hydrators, line fillers, masks and resurfacing kits on offer. Dr. LeWinn's is available from Debenhams stores nationwide, Arnotts in Dublin and a number of pharmacies around the country.