DIY Spa Day
By Áine Timlin, April 15, 2020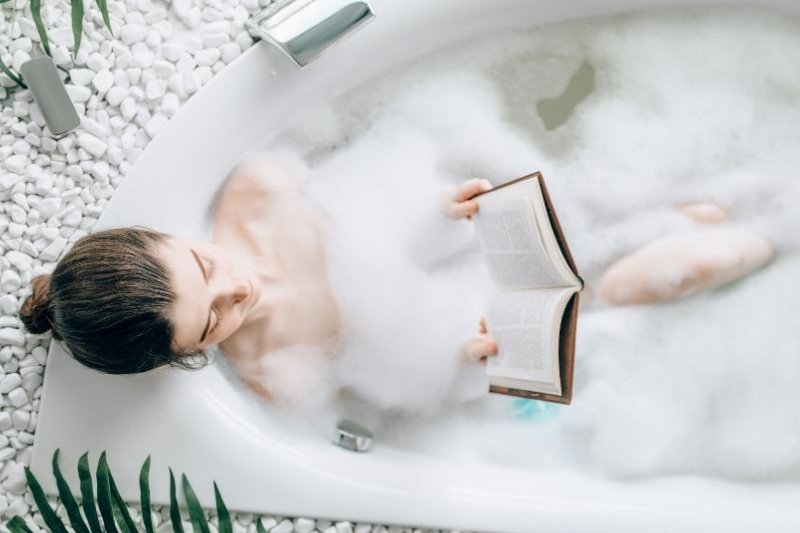 Can't get to the spa but in need of a bit of relaxation and pampering? Why not create your own DIY Spa Day from the comfort of your own home. With these 5 simple steps, you can have a tranquil spa experience with treatments for the face, body and soul.
1. Find a Space
The 1st step to a successful spa experience at home is choosing the right room. You'll want to make sure you are free from distractions or noise so avoid rooms where people are likely to disturb you. Bedrooms or bathrooms are probably your best options.
2. Create an Atmosphere
The atmosphere is a vital part of any spa experience. For best results, dim the lights, set the heating if needed, put on a relaxing playlist and light some scented candles. It is also important to switch your phone off in order to get the full benefits of your DIY spa day.
3. Facial Steam
Our first facial treatment is steaming. This will help open up your pores and prep your skin for the next step. Steaming can be done by boiling a kettle then letting it sit for a minute to cool. Pour the hot water into a saucepan and mix in a few drops of essential oils such as lavender, rosehip or tea tree. If you didn't have any essential oils at hand you could also use some herbal tea leaves such as camomile or jasmin. Place your face above the saucepan and put a towel over your head to lock in the stream.
4. Face Mask
With the skin a bit more receptive and clean, it's time to pick your favourite face mask or make your own. There are some stunning Irish skincare brands that use organic ingredients in their range of facials. Apply the mask in circular motions, massaging the skin in the process. While the mask dries (usually 20 mins) you could read a book, have a cup of your favorite herbal tea or simply put your feet up and relax. Once the mask has dried you can remove it using a warm damp towel and apply your moisturiser.
5. Hot Bath
To finish off your serene spa day, take a long soak in a hot bubble bath. Try adding a bath bomb or some bath salts. And why not go all out and pour yourself a glass of bubbly, close your eyes and listen to the calming music. Bliss!