Weleda
By Jessica, March 22, 2012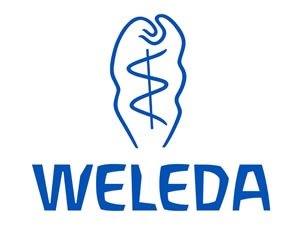 Weleda is a natural health and skincare brand with a focus on assisting the body in healing itself. As well as their range of skin and body products, Weleda also produce a selection of homeopathic remedies and plant-based health supplements.
The brand began in the 1920s with the research of three doctors into anthroposophical therapy. The concept was based around the idea that medicine should provide the body with the stimuli it needs to boost its own healing powers. A line of pharmaceuticals and cosmetics followed, and Weleda products aim to follow the same beliefs today.
Products are designed to treat the mind and soul as well as the body, believing that problems in the skin are the result of imbalances in other areas such as stress or nervousness. To rectify this, Weleda target skin's self-regulation and strengthen its natural defences as opposed to temporarily replacing what is missing.
Skincare lines are divided by their main plant ingredient: Almond for sensitive skin, Iris for dry skin, Pomegranate for firming, and Rose to counteract the first signs of ageing. There is also a large selection of products such as natural deodorants, body oils, cellulite scrubs, pregnancy and baby skincare and hair products.
The brand motto is 'in harmony with nature and the human being' – an approach that directs that everyone down to the farmers of raw materials must be treated with respect and that nature must be conserved and sustained.
All Weleda products are made from entirely natural substances without the use of preservatives. Ingredients are sourced through sustainable farming and are 62% organic. You can find their products in health food stores nationwide.