Vegan Spa Treatments in Ireland
By Orla, August 26, 2016
As more and more people realise the power of wellness and practicing a healthy lifestyle, a spotlight has been shone on veganism and the benefits of living a plant-based lifestyle..
A vegan will typically not eat any meat, animal ingredients or byproducts or use any animal products eg. wearing leather or using makeup that has been tested on animals.
We were curious to see if any spas in Ireland offered totally vegan spa treatments and we set off on a mission to find them.
Disclaimer: We have been in touch with either the spa or the skincare brand listed in each type of spa treatment below and to the best of our knowledge all of the products used in the treatments listed in this article are 100% vegan. However, we were not able to confirm with all of the spas if they had real leather on their treatment beds so please bear this in mind and double-check if you plan to make an appointment.
1. Flourish Organics Vegan Spa Treatments
Flourish Organics is an Irish skincare based in Killarney, Co. Kerry that supplies spa products to luxury 5 star spas. All of their products bar the following 3 are totally vegan; the calendula body lotion, lip balms and peppermint foot lotion as they contain organic beeswax.
The amazing Wells Spa at Brooklodge Hotel & Spa in Macreddin Village, Co. Wicklow offers a selection of Flourish Organics spa treatments that use only vegan products but these 2 treatments in particular caught our eye.
Wild Flower Firming Facial – €75 | 60 minutes
This facial uses Flourish Organics' cleanser, facial polish (which we've reviewed before), Jasmine face oil, Jasmine face mask, rose face cream (we've also gave a glowing review before), eye contour cream and rose mist toner.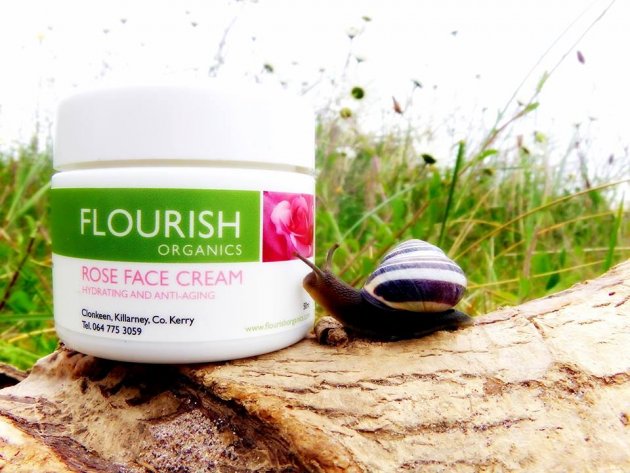 The Wild Flower Firming Facial is an energising facial that firms skin, awakens the senses and leaves skin positively radiant.
Restorative Earth Ritual – €125 | 120 minutes
This vegan spa treatment uses a salt scrub with frankincese and benzoin, a seaweed laminara body wrap and one of 7 Flourish Organics massage oils. Each massage oil reflects one of the 7 chakras so the client can choose which one is most suited to them.
The Restorative Earth Ritual was inspired by the restorative nature of the Irish landscape. It has been designed to deeply relax, restoring a sense of peace and supporting the spirit against stress.
See what other vegan-friendly Flourish Organics spa treatments The Wells Spa offer on their brochure here.
The Park Hotel Kenmare also offers Flourish Organics spa treatments.
2. Voya Seaweed Baths
Lots and lots of spas across Ireland offer VOYA Seaweed Baths and while a representative from VOYA advised us that they cannot confirm that their products used in spa treatments are certified vegan, their organic seaweed baths generally are.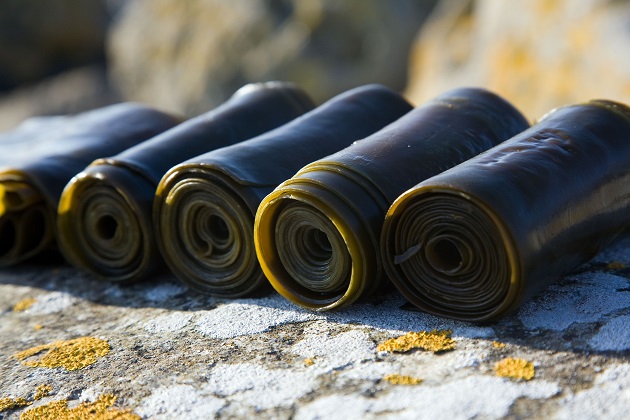 A VOYA seaweed bath usually consists of a steam and a soak in organic, hand-harvested seaweed from the west coast of Ireland and warm soothing water. Seaweed baths can work wonders for aching muscles, can reduce the appearance of cellulite and rid the body of toxins.
Some of the spas you can enjoy a VOYA Seaweed Bath include:
Or you could opt for independently-run seaweed baths such as the Kilcullen Seaweed Baths in Sligo, SOAK Seaweed Baths in Down or Solas na Mara Seaweed Baths in Waterford.
One thing to look out for when you go for a seaweed bath is to check if any candles used to create a relaxing ambience are made using soy wax (vegan) or beeswax (not vegan).
3. Rasul Mud Chambers
Rasul mud chambers are also offered in lots of spas across the country. In a hot steamy mud chamber you self-apply a mineral-infused mud to the skin. The hot steam helps to rid the skin of toxins and loosens up aching muscles.
After the steam, you rinse the mud off your skin in a warm shower. The mud leaves your skin super silky and smooth, while also firming the skin. It's a vegan-friendly treatment and is a great option for groups hoping to enjoy some pampering.
A few spas in Ireland that offer Rasul Mud Chambers include:
4. Lucy Annabella Organics Vegan Spa Treatments
We spoke to the founder of Lucy Annabella Organics who confirmed that all Lucy Annabella products are vegan and 100% cruelty-free. Lucy Annabella only very recently launched their range of spa treatments which can be found at The Wells Spa at Brooklodge Hotel & Spa in Macreddin Village.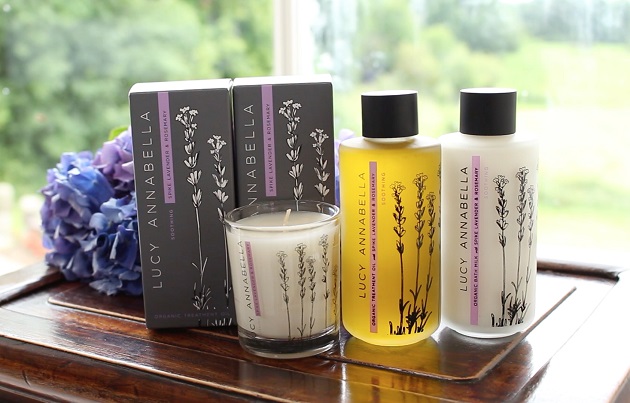 From our research it seems that The Wells Spa could be the most vegan-friendly spa in all of Ireland!
You can read all about the signature, vegan spa treatments from Lucy Annabella at The Wells Spa here.
5. Lava Shell Massage at Rain Spa – €110 | 55 minutes
The Lava Shell Massage treatment at Rain Spa at the Radisson Blu Hotel in Limerick is an amazing treatment full stop, but the fact that it's vegan makes it even better.
The lava shells used in this type of treatment are often reclaimed clam claws but the spa manager at Rain Spa confirmed that the shells they use are made from handcrafted porcelain.
The shells are used to massage the skin using coconut oil and biodegradable heat technology providing a seamless massage of heat and touch, thus delivering the ultimate relaxation experience.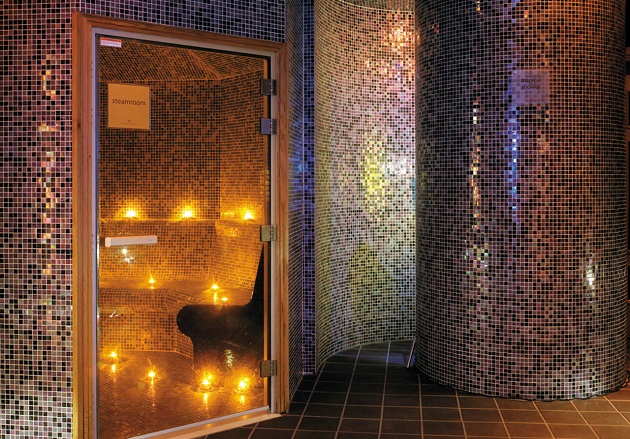 They offer a few other vegan treatments too, you can get in touch on +353 61 456 299 or info@rainspawellness.ie to find out more.
6. Signature Vegan Therapies at Peninsula Spa
The Peninsula Spa at Dingle Skellig Hotel in Kerry is also a front runner to be one of the most vegan-friendly spas in Ireland because they have designed a really varied range of signature spa therapies that are all vegan.
The vegan signature spa therapies start from €55 and go up to €90. The only signature therapy they offer that is not vegan is the "Eyez Cube Treats" as the Vitamin E Capsules they use are coated.
The rest of the signature therapies that are suitable for vegans use Flourish Organics products, harvested seaweed and their own blends of aromatherapy oils; namely sweet almond oil and grape oil.
The signature therapies include a seaweed jelly twist treatment, an energetic facelift facial, a basalt stone bliss treatment, a minty jelly seaweed wrap and a detox by sea-inspired treatment. You can read about each individual treatment here.
Dingle Skellig Hotel & Spa also offers a bath butler service where you can have a choice of seaweed, peat, salts or aromatherapy baths drawn for you, bringing the comfort of the spa right to your own room!
7. Eminence Organics Vegan Spa Treatments
Eminence Organics is another amazing spa skincare brand that offer some truly decadent vegan spa treatments. Our favourite vegan skincare product that you can buy online has to be this Rosehip Triple C+E Firming Oil at €98. In terms of vegan spa treatments, the following are the cream of the crop:
Creamy Cocoa Wrap or Chocolate Truffle Wrap from €95 | 55 mins
Using indulgent chocolate truffles, the skin is penetrated by rich antioxidants and hydrating anti aging agents. Pure cacao stimulates the release of endorphins creating a natural feel good hormone. The body is prepared with an intense skin nourishing Coconut Sugar Scrub then immersed in an aromatic organic 100% cocoa whipped into a truffle with macadamia and almond oils. Steeped in vitamin C, Vitamin E and B3 the skin will be hydrated, toned and plumped with new collagen.
Available at Anne Mc Devitt Skin Clinic in Dublin, Serenity Day Spa in Glasthule and The Victorian Treatment Rooms at Castle Leslie Estate in Monaghan.
Blueberry Soy Firm & Sculpt Body Wrap from €95 | 55 mins
Increase skin elasticity and firmness with berry antioxidants from bilberry, raspberry, grape and guava. Remineralising seaweed reduces fluid retention, increases circulation and boosts cell metabolism to reduce fat pockets for a slimming effect. Begin with a skin enriching blueberry soy sugar scrub followed by a blueberry soy wrap, finish with a skin firming body massage.
Available at Anne Mc Devitt Skin Clinic in Dublin, Serenity Day Spa in Glasthule and Midleton Wellness Centre in Cork.
8. Vedas Beauty Spa in Dun Laoghaire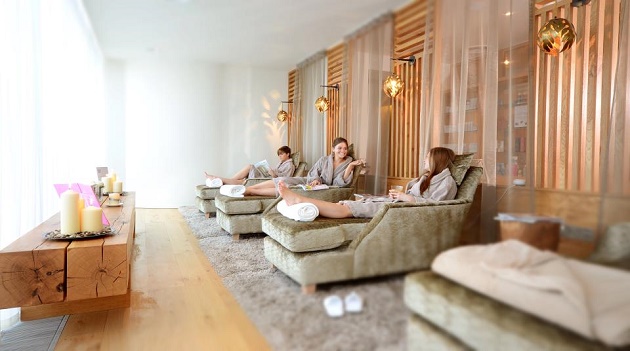 Vedas Beauty: Skincare Clinic & Day Spa in south Dublin offers luxury organic and vegan facials from Pai Skincare.
Pai Skincare is accredited as vegan by The Vegan Society and certified as not tested on animals by Cruelty-Free International. The spa offers two organic facials from Pai Skincare; one to detox and decongest the skin and one to restore and regenerate the skin. Both facials are packed with active natural ingredients and beneficial minerals.
9. Sundari Vegan Spa Treatments
Sundari spa treatments are carried out using an Ayurveda based skincare line called Sundari. The product line uses 100% natural botanicals, therapeutic grade essential oils and doesn't contain any fragrances or dyes.
Vegans can enjoy a wide range of Sundari spa treatments such as body massage, facials, body polishes and pregnancy spa treatments at Sundari Spa at Killarney Plaza Hotel in Kerry and The River Spa at Knightsbrook Hotel in Meath.
If you know of any other spas offering vegan spa treatments or skincare lines that are totally vegan, please get in touch on info@spas.ie – we would love to add them to the list!