Top Tips for Glowing Summer Skin
By Jessica, May 2, 2013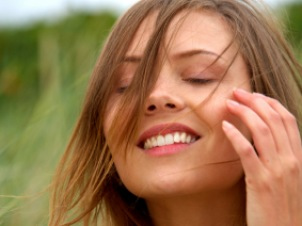 Summer is officially here which means one thing- time to show more skin. Beautiful, radiant skin takes a little work. Follow these top tips for glowing skin and you will be proud to bare your skin, all summer long!
Cleanse, Tone and Moisturise
Invest in good skincare products and aim to cleanse tone and moisturise your skin at least twice a day. If you are unsure about your skin type, speak to a dermatologist about your skin type, they will recommend the correct products for you.
Exfoliate
It is very important to exfoliate your body and get rid of tired, dead skin cells. A simple body scrub will help gently wipe dead skin cells away.
Wear Sunscreen
Prevention is the best care for your skin. You should wear SPF 30 everyday and apply to your face and neck.  Sunshine may not always be out in Ireland but the summer rays will damage your skin, apply daily and keep your skin radiant.
Drink up
Drink plenty of water to keep your skin hydrated, especially during the warm summer months. Remember, a healthy glow stems from the inside out. Eat right foods and stay hydrated during the summer months.