5 Foods to Eat for Amazing Skin
By Jessica, April 22, 2013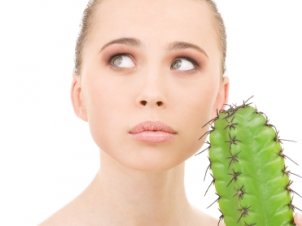 Eating the right foods will impact the look and health of your skin. Start eating some of the foods below today and help brighten your skin tone,  as we all begin to bare more skin this summer.
Cucumber
Cucumber is filled with vitamins B, C and minerals –  zinc, iron, folic acid, calcium and many more. Cucumber is a one for all fruit full of hydrating enzymes that are essential for a youthful and smooth skin.
Cabbage
Cabbage is high in fiber and also provides anti – aging, antioxidant activity in your body. Add some sliced red cabbage to your salads.
Lemon
When life gives you lemons… have them for breakfast. Start each day with hot water and a slice of lemon. It will give you an instant boost of vitamin C and energy throughout the day. Simple.
Pumpkin seeds
A handful of pumpkin seeds everyday will help condition and strengthen your hair, nails and skin. If you don't like eating them on their own, sprinkle them over yogurts or salads.
Seaweed
Seaweed is rich in B vitamins and iron and it helps circulate healthy blood flow, and this contributes to healthy radiant skin. Try a seaweed salad with some sushi.