Spring at the Spa
By Bláthnaid King, April 12, 2023
Now that spring is in full swing, there is no better time to go to the spa. After a long winter of hibernation, short days and cold weather, we can look forward to brighter, longer days and a spot of self-care in preparation for summer months ahead.
If you're looking for the perfect springtime spa experience, we've compiled this list of some of the best packages and experiences to help you make the most of this spring season.
Spas with Rejuvenating Packages
There's something about spring that makes us want to rejuvenate and embrace new beginnings. To help you do just that, here are two exceptional spas offering springtime packages that cater to your renewal needs.
Shore Island Spa at Loughrea Hotel
Co. Galway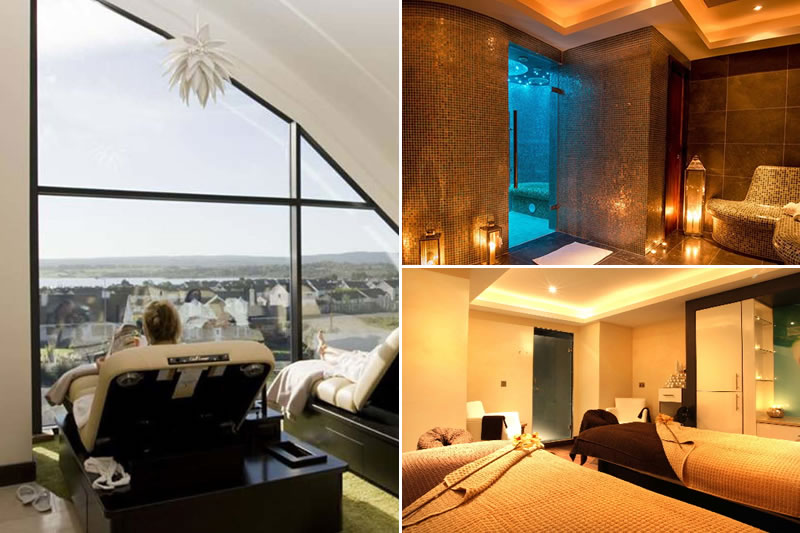 Situated just outside the quaint town of Loughrea overlooking Loughrea Lake, the Shore Island Spa at the Loughrea Hotel is an oasis of calm for anyone seeking springtime self-care.
Enjoy their calming Rejuvenation Package which includes a warm oil back, neck and shoulder massage, hot stone leg and foot massage and warm oil scalp massage, all designed to melt away tension and promote deep relaxation.
50 minutes – €75 per person
If this package doesn't suit your needs, the spa offers several other packages for individuals, couples and groups, as well as remarkable spa facilities including a sauna, steam room, ice room, rasul and a thermal suite to name a few.
The Spa at Castleknock Hotel
Co. Dublin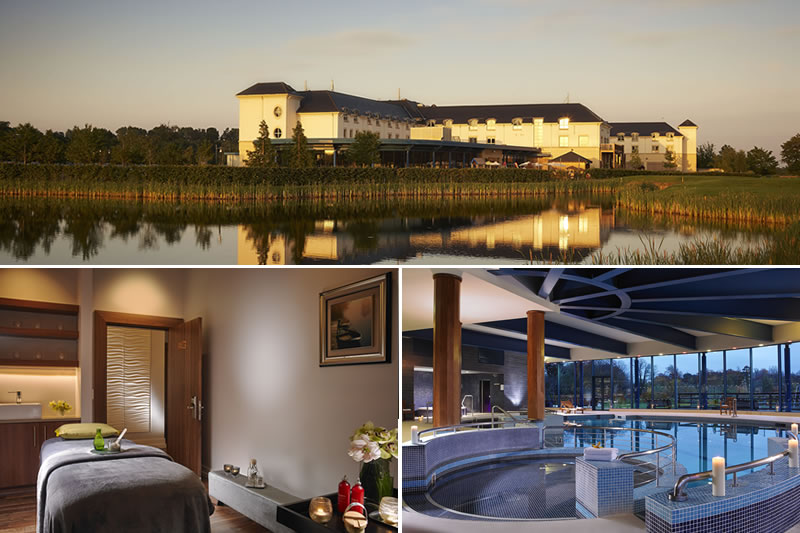 The Spa at Castleknock Hotel offers a luxury urban retreat, fuelled by the nature that surrounds it. Alongside a range of bespoke treatments, the spa is offering its Spring Day Spa Package for those looking to indulge in a revitalizing experience.
The package includes a 30-minute facial to deeply cleanse and hydrate your complexion, and your choice of a nourishing head, neck and shoulder massage, sole sensation, mini manicure or mini pedicure. Complete your day of rest and rejuvenation by retreating to the spa's relaxation room with a glass of Prosecco or a delicious lunch in the restaurant.
60 minutes – €125 per person
Outdoor Treatments
As we say goodbye to the dark, rainy days of winter and hello to brighter, spring days, many of us want to spend as much time outside as possible. Luckily, there are a number of spas that are offering delightful spring packages that include access to fantastic outdoor treatment areas.
Farnham Estate Spa
Co. Cavan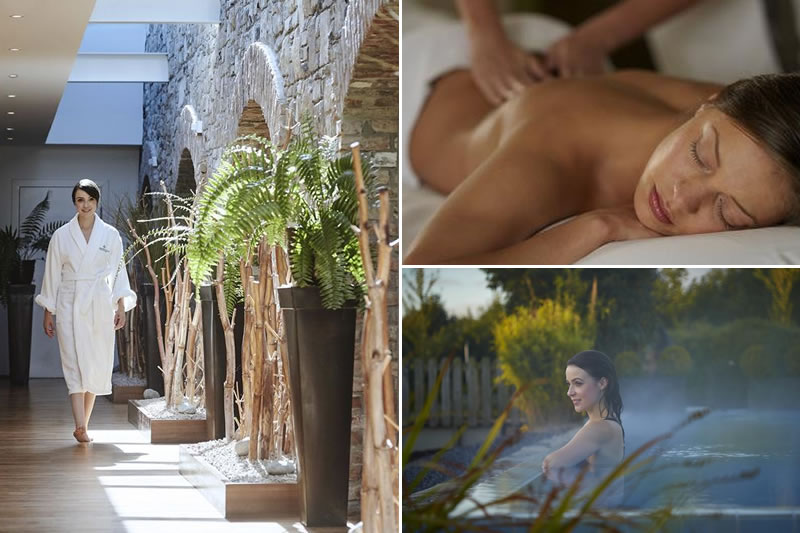 Spread across an expansive 40,000 square feet, the health spa is nestled within a picturesque country estate on the outskirts of Cavan town. In this idyllic setting, the spa offers a range of sophisticated therapies and facilities, including an indoor/outdoor infinity pool equipped with hydrotherapy jets to soothe every inch of your body.
This spring, treat yourself to the Farnham Estate Spa's April Offer, featuring a 30-minute ESPA Inner Calm Massage, a 60-minute ESPA Re-Hydrator Facial, and access to the Water Mint Thermal Suite, Relaxation Rooms, and Indoor/Outdoor Infinity Pool. Make the most of the season by basking in the warmth of the outdoor pool, surrounded by the estate's lush, blossoming landscape.
90 minutes – €160 per person
Chill Spa at the Ice House Hotel
Co. Mayo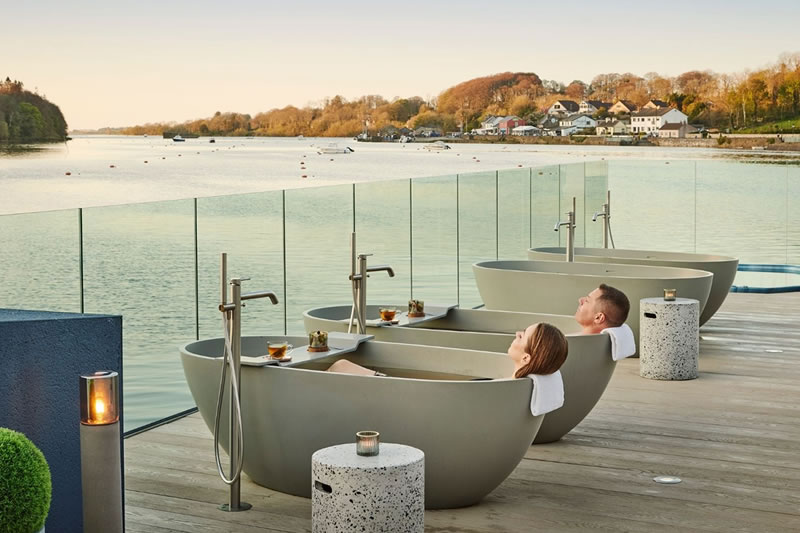 Distinctly unique, the Chill Spa at the Ice House Hotel stands gracefully along the banks of the River Moy, offering breathtaking views that extend towards the Wild Atlantic Way. For those seeking outdoor treatments in pleasant spring weather, indulge in the soothing comfort of a leisurely soak in the open-air baths or unwind on the outdoor spa terrace. Home to Chill Spa's sunken jacuzzis, the terrace offers stunning views of the River Moy and Belleek Forest, elevating your relaxation experience to new heights.
The spa is offering an array of packages to choose from – whether you're interested in a full-body treatment or a skin-saving facial, the Chill Spa is inviting you to experience one of their many rejuvenating treatments this spring.
Cedarwood Spa at Wineport Lodge
Co. Westmeath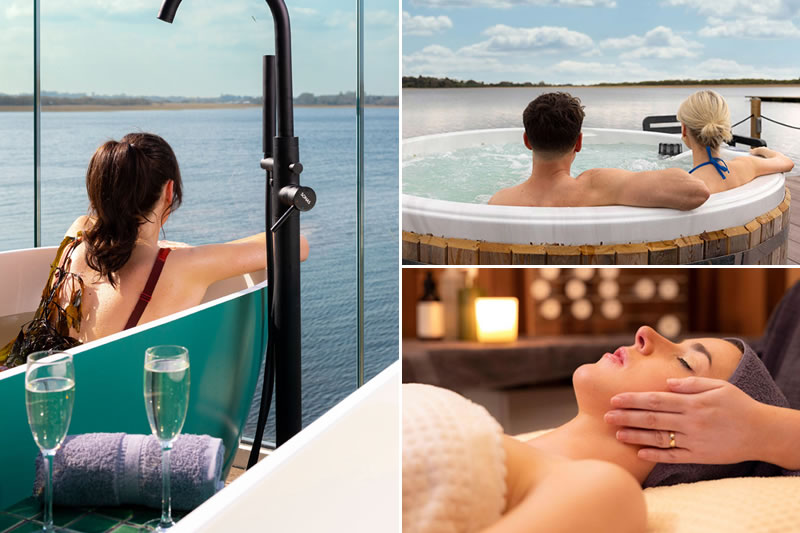 Situated in the heart of Ireland, the Cedarwood Spa at Wineport Lodge, Westmeath radiates warmth and comfort at every turn. Placed on the shores of Lough Ree, its serene country setting provides the perfect backdrop for quieting busy minds.
Bask in the spring sunshine as you unwind in the spa's outdoor hot tubs, taking in the breathtaking views of Lough Ree. Alternatively, indulge in the natural healing properties of their signature mud or seaweed baths. This spring, the spa features a wide range of packages tailored to suit every preference and need. No matter what you choose, the Cedarwood Spa promises an experience that will leave you refreshed and ready to embrace the vibrant energy of spring.
Beautiful Surroundings
Going to the spa is a holistic wellness experience, and that means beautiful surroundings can play a huge part in relaxing our minds as well as our bodies. Warming spring weather makes it that little bit more inviting to connect with nature. You might find that combining nature walks, cycling, horse riding or just enjoying some beautiful views, with down time in the spa may help you connect back to your true self.
Powerscourt Springs
Co. Wicklow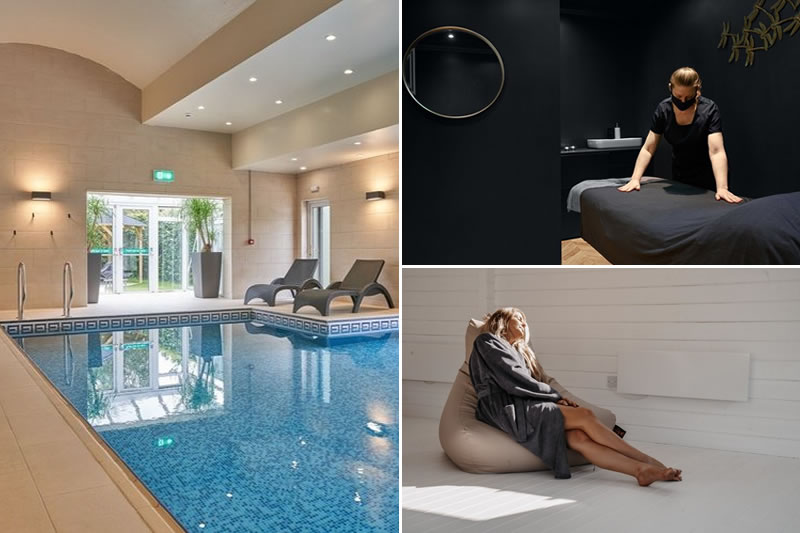 Nestled within 38 acres of picturesque Wicklow countryside, Powerscourt Springs offers a serene haven for rest and relaxation. This adults-only retreat serves as the ideal base for discovering the renowned landmarks and scenic hiking trails of the Garden of Ireland. Situated at the foot of the Great Sugarloaf Mountain, you'll be immersed in the best of Co. Wicklow, with nearby attractions including Powerscourt Waterfall, Powerscourt Gardens, Glendalough, and the charming village of Enniskerry.
Embrace the stunning surroundings of Powerscourt Springs Spa this spring with their Springs Spa Break package. This enticing offer includes a 40-minute spa treatment of your choice, access to spa amenities such as the pool and saunas, a sumptuous two-course dinner, an overnight stay, and a delicious breakfast to start your day.
€175 per person sharing
The Spa at Castlemartyr Resort
Co. Cork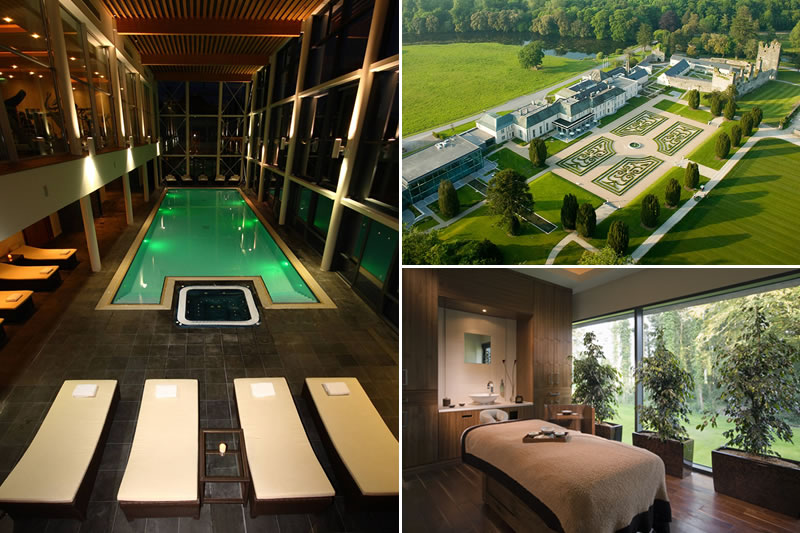 The Spa at Castlemartyr is a remarkable 24,400-square-foot wellness, spa, and fitness centre settled within East Cork's enchanting woodlands. Rich in Irish history, the hotel grounds offer an unforgettable experience. Rent a bike and embrace the crisp, spring air and landscaped grounds after enjoying a springtime spa experience.
For treatments, you can immerse yourself in a revitalizing Vitamin C and Radiance Facial at the spa. This rejuvenating facial enhances firmness, stimulates collagen production, and diminishes dark spots and pigmentation. To further elevate your experience, a massage ball is used to lift facial muscles, relieve tension, and boost blood flow, leaving your complexion glowing and refreshed.
€110 per person
Aqua Sana Spa
Co. Longford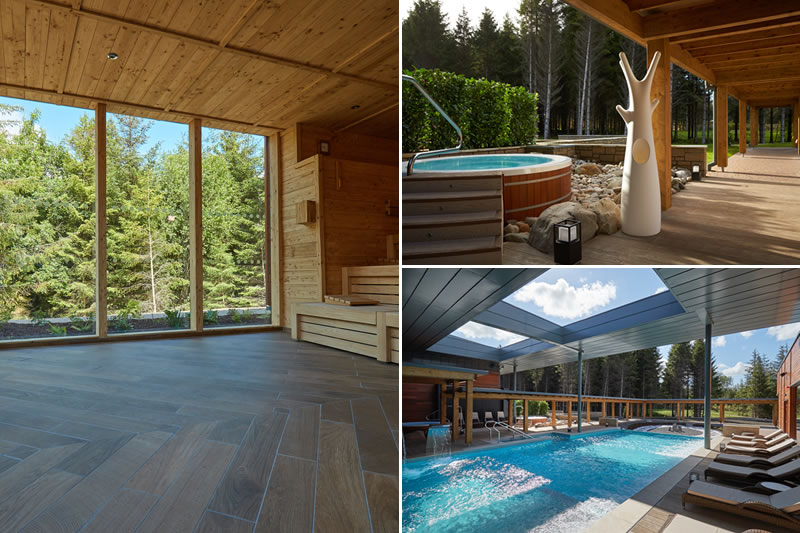 Aqua Sana Spa presents a distinctive spa retreat nestled in the heart of Longford's lush forest. This spring, surround yourself with nature by venturing into the woods and experiencing all 21 of Aqua Sana Spa's indoor and outdoor offerings.
Relax in the warmth of outdoor hot tubs, meander through the tranquil forest, or unwind and recharge during a soothing Sleep Session. The Discover Aqua Sana Spa Day package invites you to enjoy all of these amenities and more, complete with full access to the spa, a complimentary towel and robe, free well-being sessions, and a delightful glass of bubbles accompanied by an antipasti platter.
From €74 per person