Spa At Home With Our Top 10 Tips
By Therese, April 18, 2018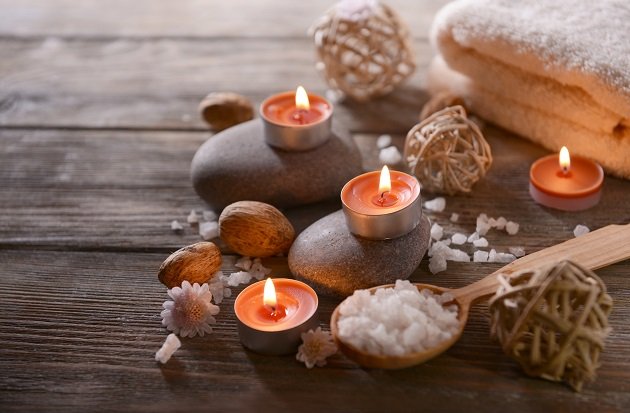 We are all in need of a bit of pampering and a little pick me up now and then. Going to the spa is a lovely day out and makes you feel a million dollars but sometimes it's nice to just chill out at home.
Get the girls around for a pamper party or enjoy a little me-time with our top 10 tips for enjoying a spa day at home.
1. Candles
The ambiance is very important to ensure you are as relaxed as possible. Light some of your favourite scented candles and place them around the room.
2. Music
Many apps have playlists created to suit your mood, download a soothing playlist to transform your home into a relaxing tranquil haven.
3. Robe & Slippers
A spa day wouldn't be complete without your fluffy robe and slippers. Place your robe in the dryer before putting it on so it's lovely and warm and extra cosy. You can also place your towels in too for the same effect.
4. Treats
Put together a fruit plate, some chocolate, herbal teas and some prosecco if you're feeling fancy.
5. Unplug Your Phone
These days we are obsessed with our phones, which I myself am also guilty of but sometimes it's nice to switch off fully and just relax. If you're using a music App on your phone for your spa day just make sure its downloaded and then place your phone on do not disturb mode, bliss.
6. A Good Read
Get your favourite magazine or a good book and enjoy this undisturbed time to put your feet up and relax.
7. Facial
Pop on one of your favourite shop bought facials or make your own whichever you prefer. Either way you will have glowing skin after and that's just what we want. Here is a list of easy DIY facials if you want to give them a go.
8. Hair Mask
Pamper yourself from head to toe. Again you can use a shop bought hair mask or whip one up yourself at home. There are lots of types to choose from but I like the strawberry mask as it smells delicious. All you need is a handful of strawberries, 1 tblsp of coconut oil and 1 tblsp of honey. Blend ingredients until you reach a puree consistency, apply to clean damp hair and wash out with warm water.
9. Take A Bath
Fill up your bath, pop in a bath bomb, essential oils or if you're feeling adventurous Seaweed. Seaweed is great for moisturising, helps repair the skin and has shown to help against ageing and cellulite, winning.
10. Body Scrub
After your bath exfoliate your body with a nice body scrub. Exfoliating is very important to remove dead skin cells and to ensure your skin feels silky smooth. Again you can either use a shop bought scrub or create your own DIY scrub.