Sans Soucis
By Jessica, October 3, 2011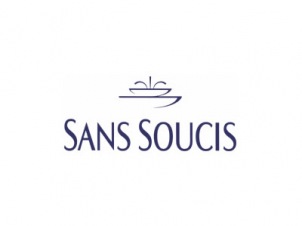 Sans Soucis products combine powerful ingredients of natural origin with mineral-rich thermal spring water from Germany. Their aim is to nourish and treat skin as gently and naturally as possible.
The spring waters used by Sans Soucis come from Baden-Baden in Germany, the same source of thermal waters used in the much higher priced Biodroga products. These waters are said to have healing properties thanks to the sodium, potassium, magnesium, iron, manganese, silic acid, chlorides and fluorides they contain. These elements promise to firm, support, protect and regulate the skin.
The waters are enhanced with plant, flower and nut oils throughout the lines of products for the face and body. The use of preservatives is kept to a minimum, included only when absolutely necessary to maintain product safety.
Products are broken down by skin needs, with ranges available to treat damaged, delicate, demanding, dry, impure, mature, normal, oily and sensitive skin types. Suitability for sensitive skin is an essential element of Sans Soucis product development, with most products being gentle enough for use on easily irritated skins.
Cleansers, toners, exfoliators, masks, and day, night, eye and lip creams make up the product choices for the face, while there are also a number of hand and body lotions, bath and shower gels, fragrances and antiperspirants on offer. Sans Soucis products are available from pharmacies nationwide.