Perfect Mother's Day 2023 Spa Packages
By Bláthnaid King, March 8, 2023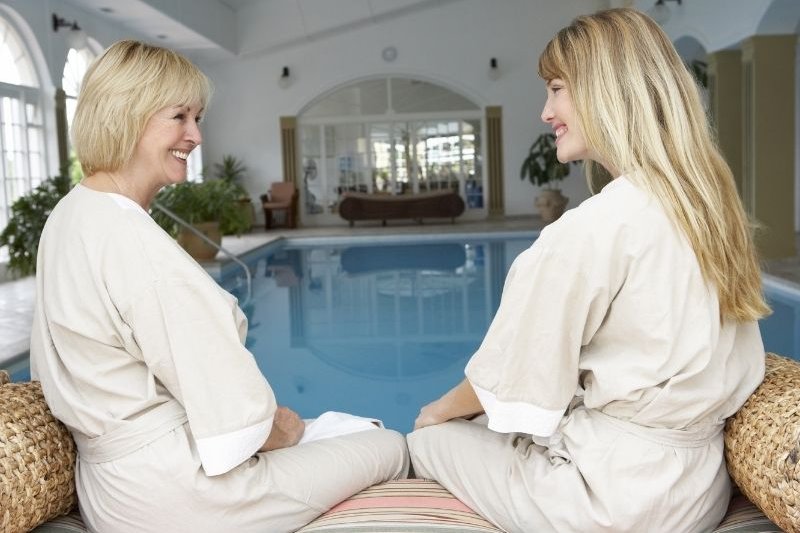 A spa might just be the most ideal place on earth to show Mum some love this Mother's Day! Where else can you connect over a chit chat in the sauna, a cat nap side by side in the relaxation room or a naughty prosecco in the hottub? Or if she prefers to go solo there are treatments to cater for every mum out there.
Mother's Day is on Sunday the 19th March this 2023. If you're trying to plan the perfect pampering date for your Mum, we did some digging and picked some amazing Mother's Day Spa Packages and Spa Deals in Ireland.
Co. Donegal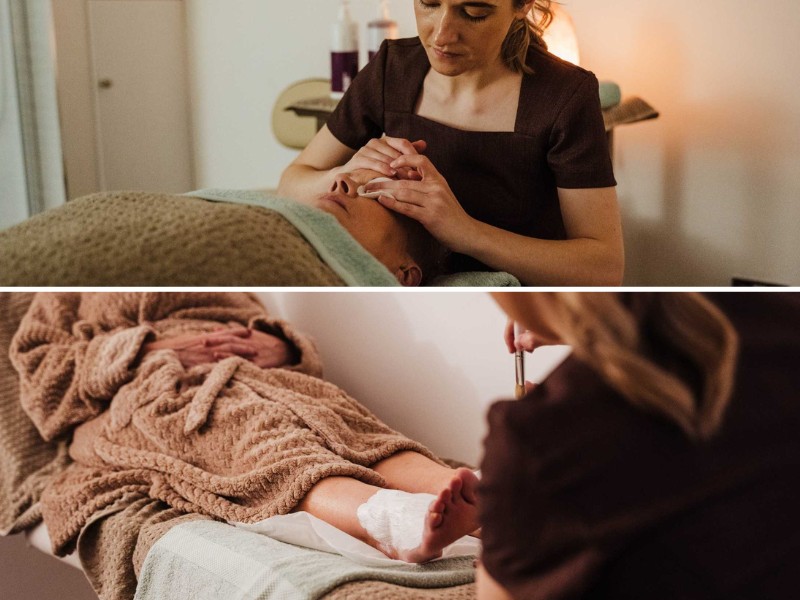 Mum's Treat
With their focus on client wellbeing, this Donegal spa will leave mum feeling revived and relaxed.
The package begins with a hydrating, glow boosting facial which will be tailored specifically to your skin type. Enjoy a hot oil scalp massage while your face mask gets to work. Finish with a tension relief foot massage to relax the mind & body. Enjoy tea/coffee and a scone served in Loughview Bar. Includes the use of robe and slippers while you relax in our relaxation room after your treatment.
€75 pp
Co. Dublin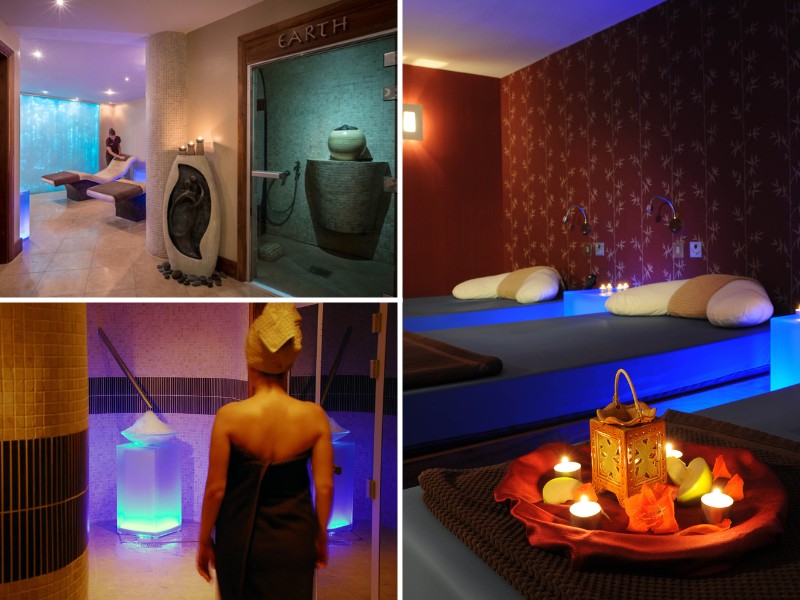 Mother's Spa Package
Choose this calming spa journey in South Dublin that is perfect for busy mums to rebalance.
Begin the spa journey into with a 50-minute treatment, choosing from
Swedish Massage
Voya Customised Facial
Reflexology
Luxurious Scrub Experience
Following this, take time to truly relax with a choice of Dry Flotation or Mud Chamber. Allow yourself to unwind even further in the relaxation suite, where you can seep into the world of luxury, relaxation, wellness and calmness.
€90 pp
* Available midweek only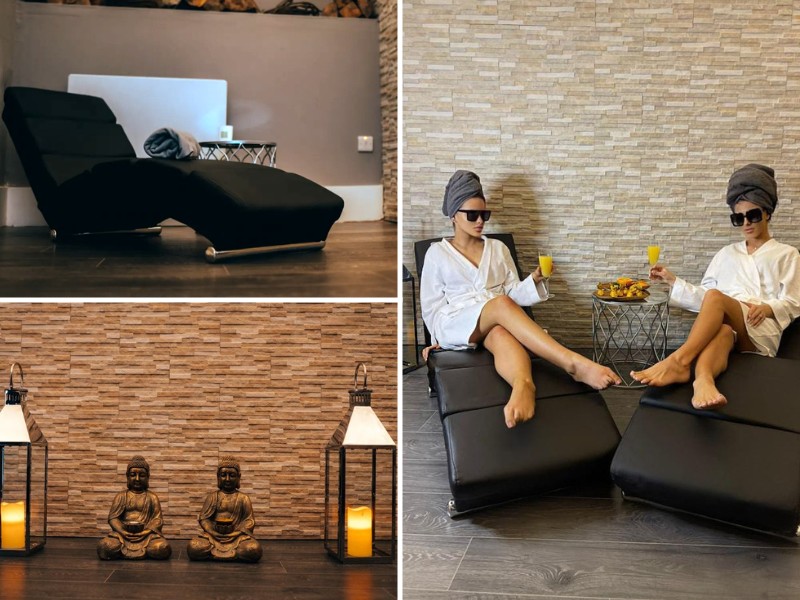 Summer Breeze
Allow mum to replenish in this oasis in the heart of Dublin City centre.
The Summer Breeze package comprises 5 fruity treatments designed to revitalise body and soul. Begin with skin analysis to ensure the best techniques and products are tailored to the individual's skin type. A Vital C Facial and Mask will leave your skin feeling refreshed, brighten and rock the 'no makeup look'. Then onto a Hot Orange Oil Back Massage tailored to your wants and muscle needs. After, experience an invigorating and uplifting Indian Head Massage designed to reduce worries and calm a busy mind. Then we undo those knots in your tired arms with a Hand & Arm Massage. Complimentary refreshments are included.
€69 pp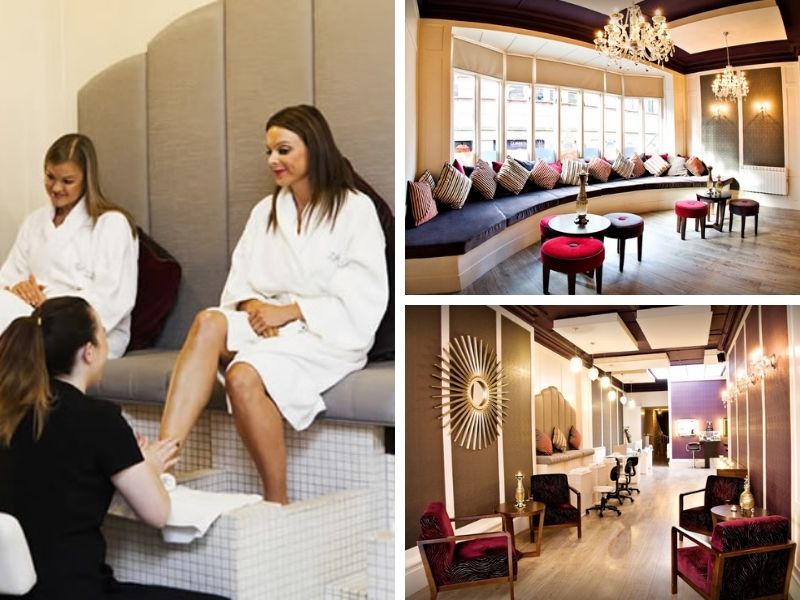 Mom and Me
After a morning of retail therapy, step into a sanctuary of relaxation at The Buff Day Spa for a mother – daughter city spa day.
The Mom & Me Spa Package begins with a Dermalogica Spa Custom Facial. The spa therapists will be able to tailor the facial to address any of your skincare concerns. Carrying shopping bags can be a strenuous task so a glorious 30 minute back massage is well deserved before heading home.
(Please allow 2 hours)
€148 pp
Co. Galway
Pamper Package
The Shore Island Spa invites mothers to put themselves first in the beautiful venue.
Begin with a relaxing hot stone back, neck and shoulder massage to soothe the body. Follow this with a deep cleansing mini facial. Finishing off with an eye contour treatment to leave you feeling and looking radiant.
(50 minutes of treatment time)
€89 pp
Co. Kerry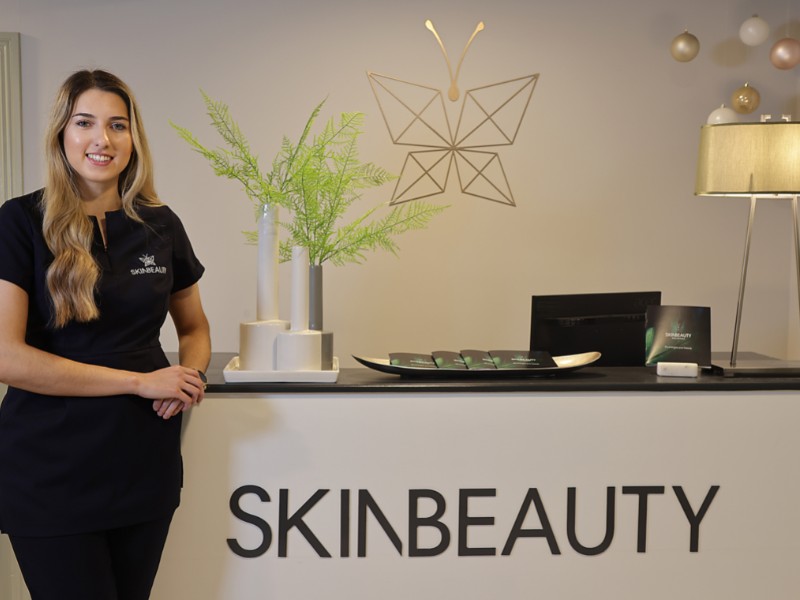 Spoil Your Mum
The newly opened boutique beauty rooms in Killarney give clients and mothers alike a place to pause, relax and focus on themselves.
Spoil your mother with this half day package where she can choose between a relaxing Full Body Massage or a restoring 60 Minute Facial. After the treatment, she can enjoy a nourishing lunch in The Backstage Bar.
€85 pp
Co. Kildare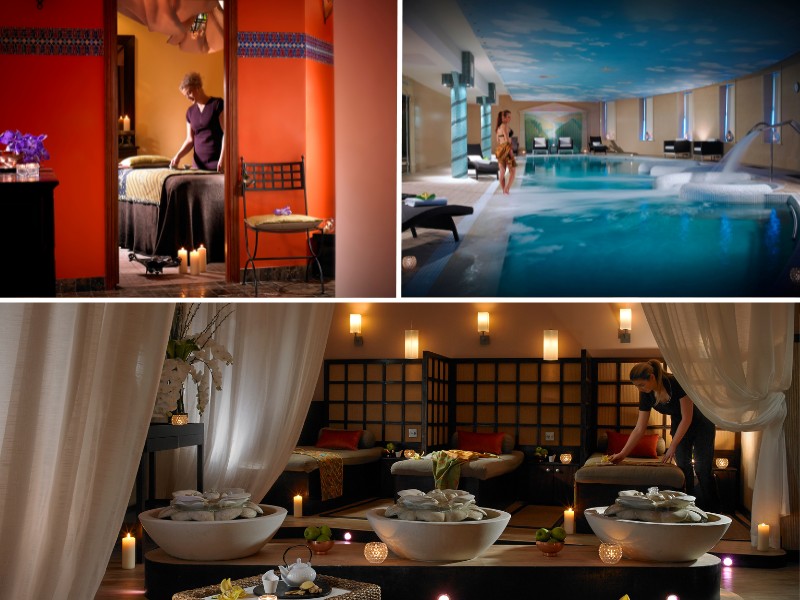 The Mum & Me Retreat
With busy schedules it can be hard to find the time to catch up. Spend quality time with your Mum at the Killashee Spa on this half day retreat.
Take you pick from two of the following 25 minute treatments:
Skin Booster Facial – a facial that will cleanse, tone & exfoliate leaving your skin refreshed & hydrated.
Hot Oil Back Massage – A massage to restore your energy and create a sense of wellbeing.
Tired Leg Soother – a treatment to improve circulation, removing the heaviness in your legs, leaving you feeling wonderfully refreshed.
Dry Floatation – As you lie cocooned in a deeply relaxing & sleep-inducing environment, let your mind & body unwind.
Experience the Hydrotherapy Suite where you can soothe your body as well as Relaxation Suite where you can curl up & unwind. All this followed by Traditional Afternoon Tea for two in the Larkspur Lounge.
€124 pp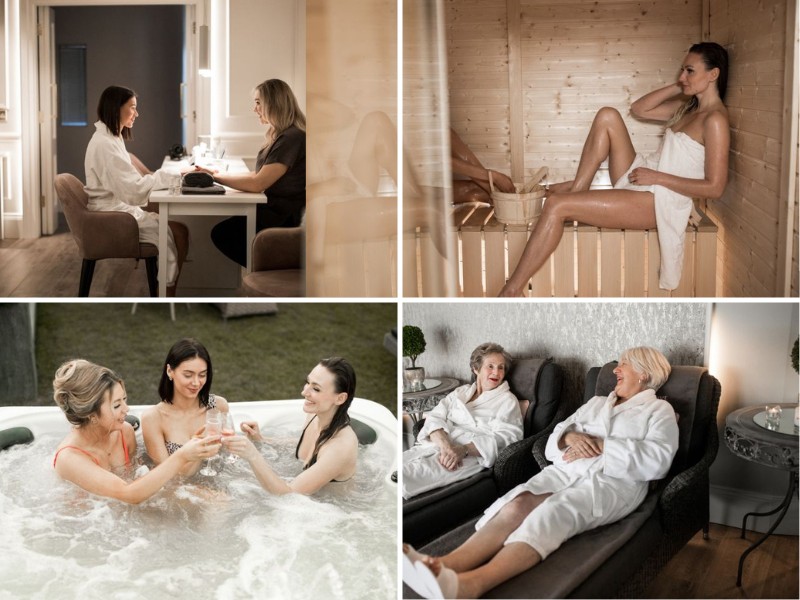 The Lux Package
Treat your mum like the Queen she is with this luxurious afternoon tea and spa package at Revive Garden Spa.
Choose from one of these regal treatments: a VOYA Facial or a Back Massage & Scalp Massage. Afterwards, you will be provided with a robe & slippers for access to the Garden Spa which includes an outdoor Sauna, 2 Hot Tubs and Showers. Afternoon Tea is served in the Woodstock Tea Room – perfectly located next to the spa.
€105 pp
Co. Louth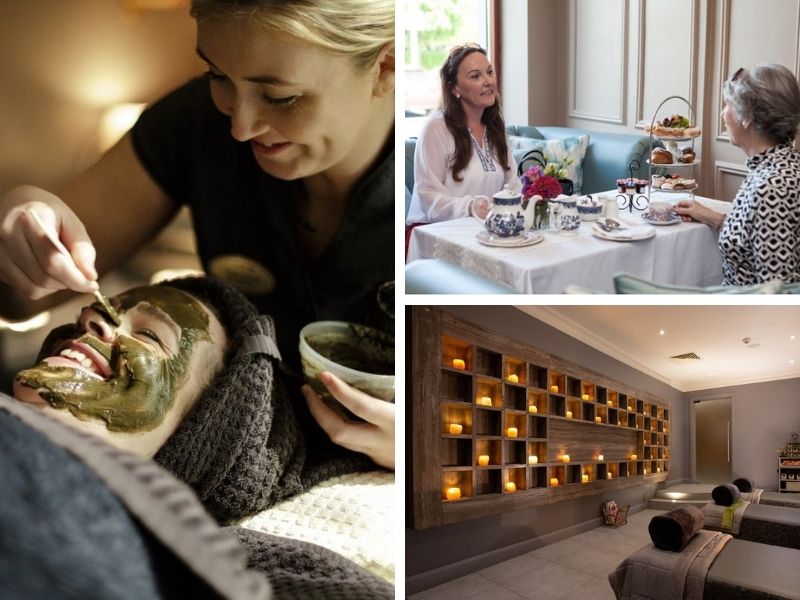 Mum & Me
Escape with mum to the luxurious Luxe Spa as you accompany her on this lovely spa journey.
Treat yourselves to a soothing hot stone back massage followed by a VOYA facial customised to your specific skin type and needs. The Luxe Spa facilities include Sauna, Hot Tub, Relaxation Room, Experience Showers, Seaweed Baths, Tranquillity Room and Thermal Suite.
€145 pp Was €200
Co. Wexford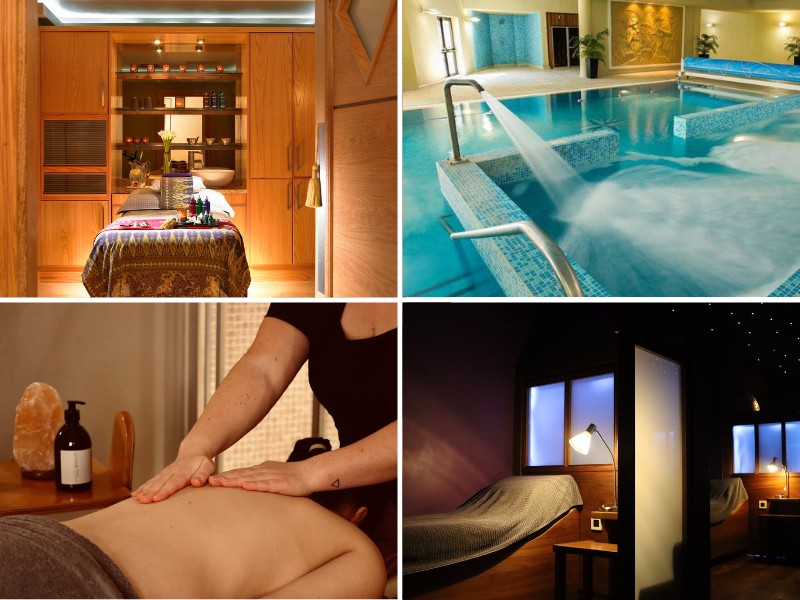 Mother's Day Experience
A spa package that is sure to leave mum feeling pampered from head to toe.
Your Mum will leave her day-to-day demands at the door and be treated to the 70 minute spa package that includes:
VOYA self discovery radiance facial
Scalp, neck & shoulder massage
Soothing foot treatment
€99 pp
Co. Wicklow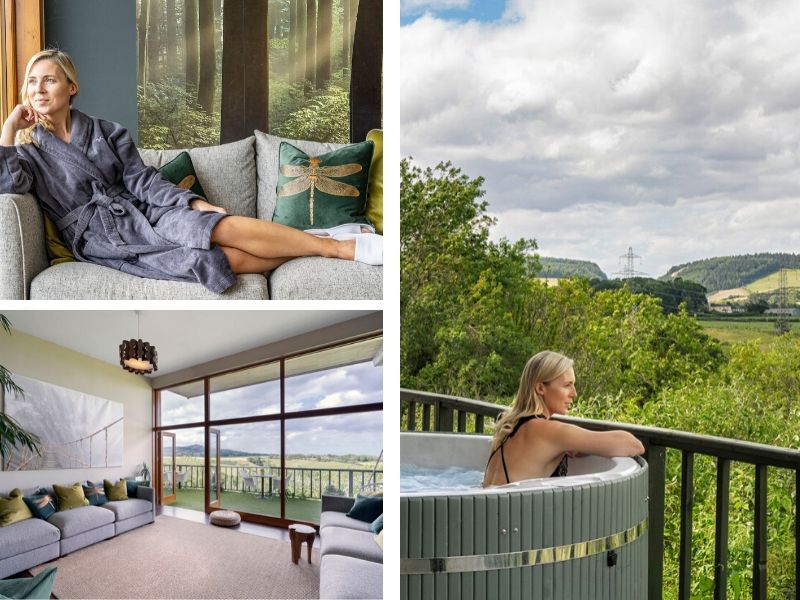 Mothers Day Mum & Me Package
This spa package is especially designed for spending quality time with your mum.
Along the spa journey in this Wicklow retreat you will get to enjoy all of the following:
One hour's use of Rainforest Spa facilities ( Hot Tub, Saunas)
Classic Spa Facial (30 mins)
Collagen Eye Treatment (10 mins)
Indian Head Massage (10 mins)
PLUS Foot Massage (10 mins)
Wellness Smoothie
€130 pp Tues -Thurs
€145 pp Fri – Sun
Still can't decide?
Well for even more inspiration, we have the complete list of Mother's Day Spa Packages here. If you think it's best that Mum gets to pick the right spa for her you can always go with a Spas.ie spa voucher that can be used in 84 spas across Ireland.