New Year's Detox Smoothie Recipe
By Jessica, January 2, 2013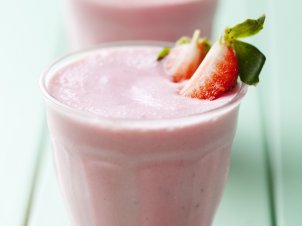 Flush the party season toxins from your system and give yourself a much-needed energy boost for the New Year with this cleansing detox smoothie recipe from Gaiam. Made with ginger, garlic and spirulina, it strengthens the immune system and fights free radicals for an overall health kick.
Ingredients
230ml orange juice
120ml water
½ cup of strawberries and/or bananas
½ cup of natural yoghurt
½ inch slice of ginder
1 small garlic clove
1 tbsp flax oil
1 tbsp freshly squeezed lemon juice
1 tbsp spirulina powder
Simply throw all the ingredients in a blender and blitz until smooth. Enjoy!
For more help with your New Year's Detox, see out Easy Detox Tips, New Year's Resolutions for your Skin and Top Detoxifying Spa Treatments.