Detoxifying Spa Treatments
By Jessica, January 10, 2011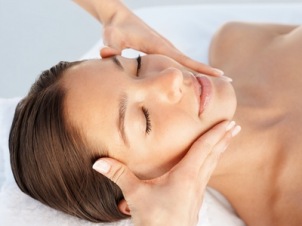 For some, the New Year Detox heralds a miserable month of self-inflicted depravation. For the more sensible, it means ditching the juicer and repenting for all those seasonal sins in the comfort of a spa. There are dozens of treatments on offer to re-hydrate dull, tired skin, reduce the Christmas dinner inches and massage away toxins – read on for some of the best.
Elemis Detox Therapies
Elemis products are used in a rage of detoxifying treatments in spas, most note-worthy being their Body Sculpting Cellulite and Colon Therapy which involves a peel-off body mask applied with a specialist massage. Lipo-Refining Serum and Firming Cream are used to target stubborn cellulite and sagging skin while circulation is promoted and fluid retention reduced with the massage. The abdomen is also massaged to cleanse the colon, promoting the body's natural detoxification process. The treatment is available from Ciúin Spa & Wellness Centre in the Slieve Russell, Co. Cavan and Johnstown House Hotel & Spa in Meath.
Balneotherapy Baths
Balneotherapy is a form of hydrotherapy which uses water to massage and detoxify the body. Both hot and cold water can be used in the process: hot to soothe and relax and cold to stimulate and revitalize. Jets of air are also utilised to deeply massage muscles and stimulate circulation, thus promoting the elimination of toxins from the body. Balneotherapy bath treatments can be found at Cocoon Spa at Amber Springs Hotel, Gorey.
ESPA Detoxifier Body Wrap
ESPA body envelopment treatments begin with a consultation with your therapist to decide whether marine algae, marine mud or oshadi clay will form the basis of your wrap. You then have eight options to choose from depending on the results you require –one of which being the Detoxifier. This treatment begins with a lymphatic skin brushing and body exfoliation, followed by a body envelopment which uses body oil blended with marine algae to improve circulation and speed up the elimination of toxins. The ESPA Ultimate Body Envelopment Treatments can be found at ESPA at the g in Galway, ESPA at The Europe in Kerry and ESPA at The Ritz-Carlton, Powerscourt, Co. Wicklow.
Detox Retreats
For those up for something a little more drastic there are a number of detox retreats available around the country. These generally involve a stay of anything from a few nights up to a week, combining diet, exercise and spa treatments to cleanse from the inside out. Temple Country Retreat and Spa in Westmeath is one of a number of spas providing such packages especially for the New Year.
Men's Detox Packages
Men are often guilty of neglecting themselves when it comes to their health, so detox packages created especially to address their needs are a must. A number of spas are now offering detox packages designed to stimulate and detoxify men's skin and reduce nervous tension or muscle strains. A Detoxing and Destressing Men's Facial can be found at Monaincha House & Health Spa, Co. Tipperary while an entire Man Total Detox Package is available at French Beauty Day Spa in Dublin.