Ireland's 10 Most Sought After Spas of 2018
By Juan, January 15, 2019
We gathered 2018's search results from both Google (nationally) and the Spas.ie website to compile Ireland's 10 most sought after spas of last year.
While the report features a good spread of spas across the island, Leinster is the most favoured Spa Province of 2018, with 50% of the top 10 spas originating from here.
January has been the busiest month for spa hunters looking for deals and breaks for the last 5 years running and this trend was repeated in 2018. January saw 33% more searches than the 2018 monthly average. Feeling like taking some time to yourself too this month? check out Spas.ie January deals.
Here are the top 10 spas in reverse order:
10. Druids Glen Hotel & Resort, Co. Wicklow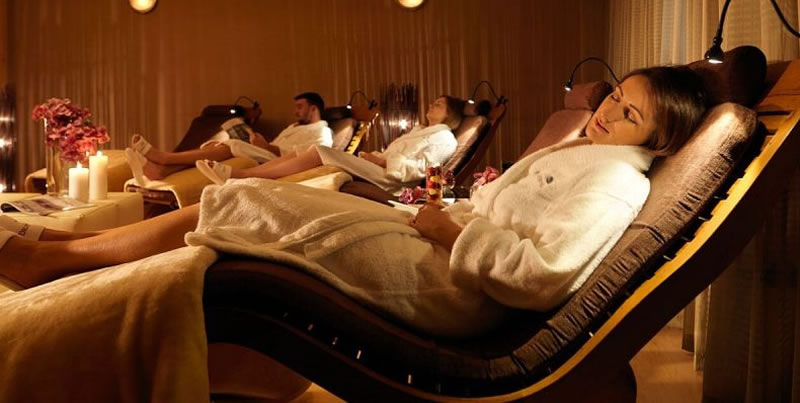 The 5-star Druids Glen Hotel & Resort is set amongst peaceful Wicklow countryside and just 30 minutes from Dublin. Their boutique spa is complemented by a host of wellness facilities including a health club, hydro and thermal areas.
9. Oasis Spa at Lyrath Estate, Co. Kilkenny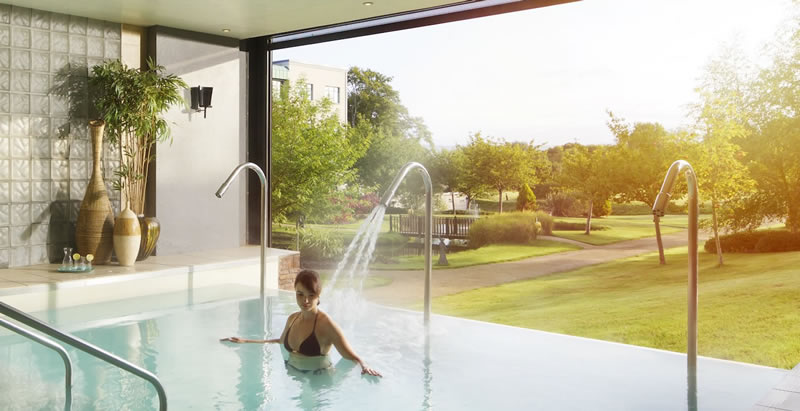 Lyrath Estate's picturesque 17th-century house marries a modern-day extension and sits most elegantly amongst 170 acres of mature parkland. Alongside its many treatments on offer, the Oasis Spa boasts a thermal suite, hydrotherapies, relaxation suite and refreshment area.
8. ESPA at the G Hotel, Co. Galway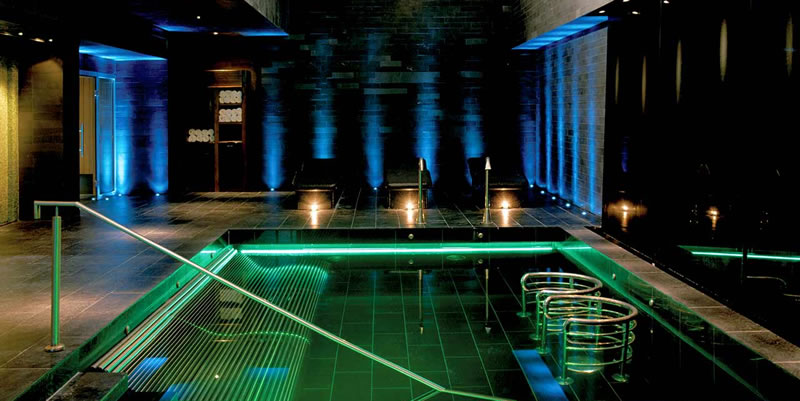 Galway only 5-star spa hotel, ESPA at the g boast 2 floors designed by ESPA international, providing a warm and sensual space to relax and rejuvenate. The hotel is conveniently located less than 15 minutes walk from Eyre Square, with views overlooking Lough Atalia.
7. The Buff Day Spa, co. Dublin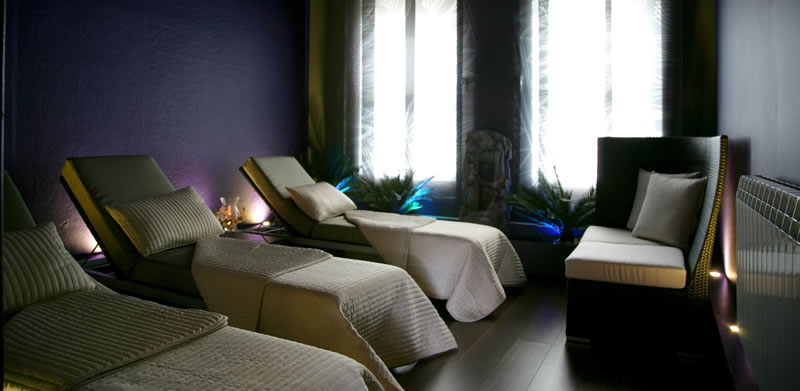 The award-winning Buff Day Spa provides an oasis of calm and tranquillity right in the heart of Dublin City. The vast retreat space, found just off Stephen's Green, is equipped with both relaxation and treatment rooms and offers a host of luxury spa services.
6. Shandon Hotel & Spa, Co. Donegal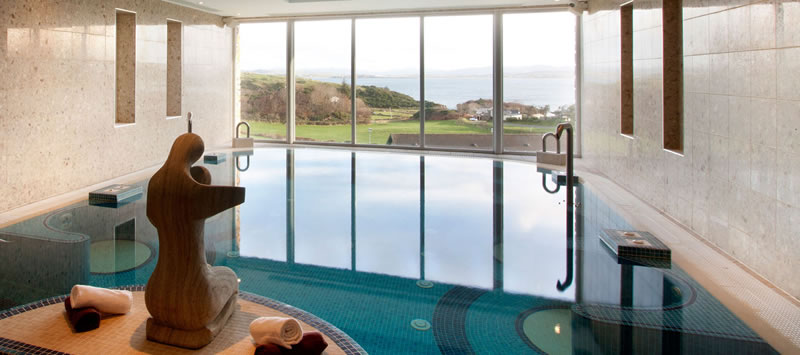 The only listing from the north of the island, Shandon Hotel & Spa is located on the Donegal end of the Wild Atlantic Way. The Shandon Spa has been built to take full advantage of its breathtaking setting with their pool, thermal spa, relaxation room and outdoor Canadian hot-tub all overlooking the beautiful Sheephaven Bay.
5. Fota Island Resort, Co. Cork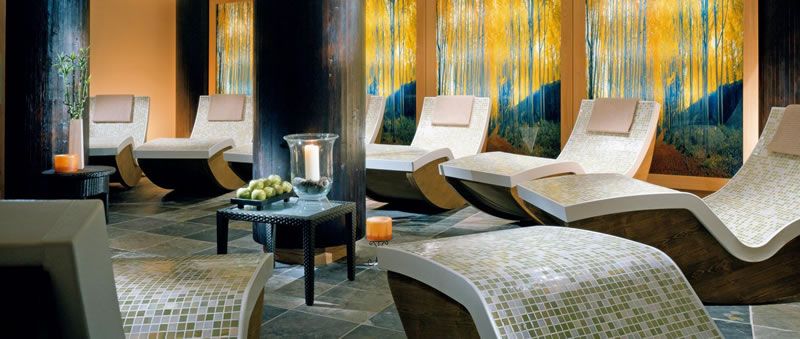 The holistic 5-star Resort caters to all personalised energies, from their championship golf course for playing, to their 18 treatment room Fota Island Spa for unwinding. Linger over the stunning views of the Resort's mature woodlands while surrendering yourself to the luxurious spa where you can enjoy treatments, hydrotherapy and thermal suites.
4. Revas Spa at Fitzgeralds Woodlands House Hotel, Co. Limerick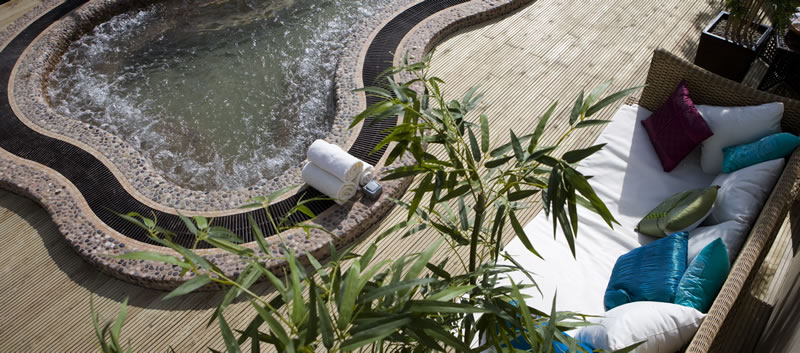 Fitzgeralds Woodlands House Hotel is only 10 minutes from Limerick city, yet set in picturesque surroundings of Adare. Revas Spa, from the Latin word "Reva", meaning to be reborn, is a haven of relaxation that includes 18 uniquely designed private and couples treatment rooms
3. Seafield Hotel & Spa Resort, Co. Wexford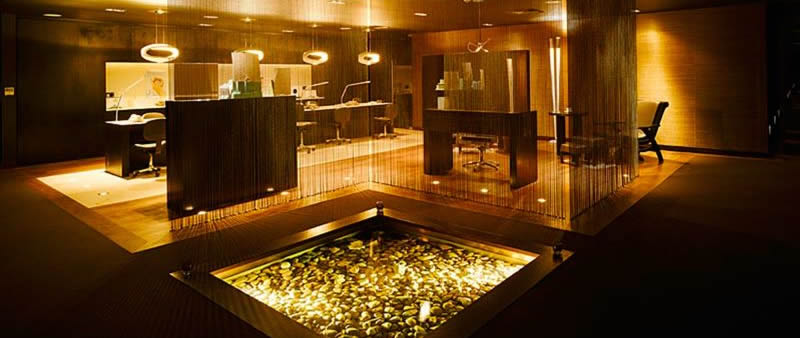 Perfectly located for exploring south-east Ireland, this luxury retreat is set away from the stresses of everyday life, just an hours drive from Dublin. Explore the award-winning Oceo Spa's 14 treatment rooms, thermal suites, 16-metre hydrotherapy pool, outdoor vitality pool, private spa gardens and Spa Cafe.
2. Powerscourt, Co. Wicklow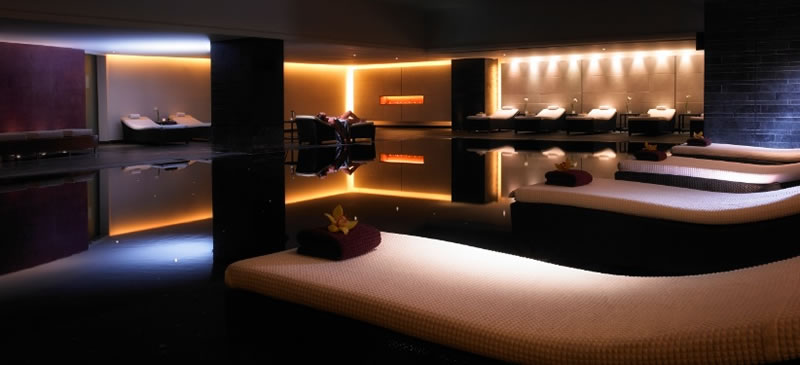 A 5-star sanctuary just outside of Dublin but tucked away in the hills and woodlands of County Wicklow. The stunning ESPA at Powerscourt Hotel spa and relaxation facilities include an exercise room, a state-of-the-art thermal suite and 20 treatment rooms, including 2 private spa suites, and a breathtaking 20m pool, lit with Swarovski crystals.
1. Monart, Co. Wexford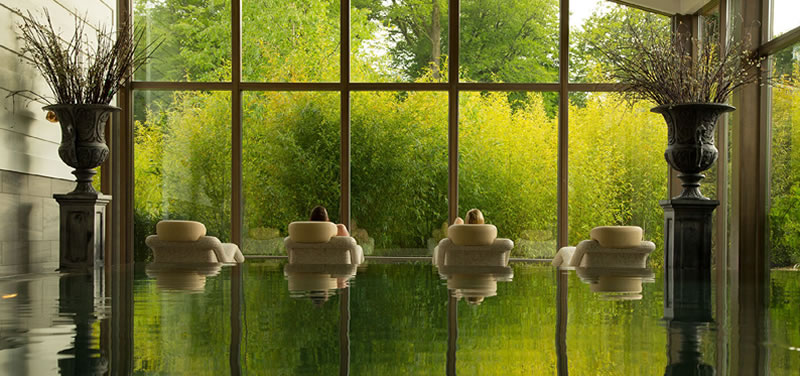 Nestled in over 100 acres of lush countryside in County Wexford, a true retreat, Monart is Ireland's only 5-star Destination Spa. No stranger to awards, Monart Spa provides 15 treatment rooms offering an impressive array of spa treatments and facilities including sauna, steam room, outdoor Finnish Sauna, salt grotto, infra-red pro suite, caldarium, sanarium and hydrotherapy pool.