Laser Hair Removal
By Jessica, August 10, 2011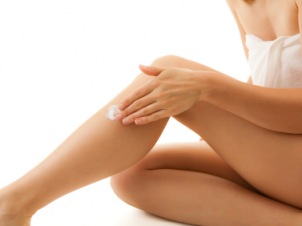 Laser hair removal can offer elimination of unwanted hair on a permanent or near-permanent basis. Often involving considerable investment and research, we have the details of how laser hair removal works, who it is suitable for, how much it costs and what happens during and after treatment.
Eligibility for Laser Hair Removal
Laser hair removal generally works best on those with pale skin and dark hair. The laser is absorbed by melanin, meaning dark hairs which contain more melanin can be targeted most effectively. The light from the laser is then converted into heat which inhibits growth in the follicle. White, grey, blonde and red hair types are generally not treatable as they contain little or no pigment.
The preference for pale skin is based on the same idea; darker skin tones contain greater levels of melanin and therefore would absorb unwanted energy from the laser. This detracts from the effects on the hair and can damage the skin. You should be given a patch test prior to committing to a course of treatments to ensure it will be effective for you.
What to Avoid During Treatments
Waxing, tweezing, threading, epilating and hair removal creams cannot be used while treatments are ongoing. Tanning, whether from sun exposure, sun beds or self-tanning creams, must also be stopped from one month before treatment as anything which darkens the skin will temporarily render you unsuitable for treatment.
You will be more susceptible to UV damage following treatments so use of an SPF 30 is advised for one month after each session. Steam rooms, saunas and jacuzzis must be abstained from for 48 hours after treatments, as must hot baths and showers, exercise and perfumed products. Some health conditions may also exclude you from treatment.
Costs & Number of Treatments
The number of treatments required can vary. The average is around six, with top-up treatments once or twice a year sometimes needed to maintain results. Sessions usually take place at 4 – 10 week intervals, meaning an entire course can take a year or more to complete.
The price of laser hair removal depends on the area being treated and density of hair. Small areas such as hands, feet or the upper lip will cost between €200 and €350 for example, while full leg treatments are generally the most expensive at around €1,700 – €2,500. Prices can vary greatly from clinic to clinic, with many offering reduced price introductory offers and package deals on multiple areas.
What to Expect
You will be asked to shave the area being treated 24 hours before each session. Protective eye goggles are worn during treatment and sometimes a gel is applied to the skin. Treatment is painless for most, with the main sensation being heat from the laser. Aloe vera gel is usually provided to soothe the area afterwards.
Over the course of treatments, you will notice hairs simply begin to fall out of the follicles and shed naturally. Unfortunately this may not be completely permanent for everyone and it is important to find a fully qualified therapist who uses a high quality laser system for the best results – electrolysis and IPL treatments will not have the same effects.
Laser hair removal is available from thérapie clinic, Co. Dublin; Oceana Health & Beauty Spa, Co. Dublin; Elysium Day Spa & Laser Clinic, Co. Galway; and a number of other spas, salons and clinics across Ireland.