Dead Sea Spa Magik
By Jessica, January 7, 2011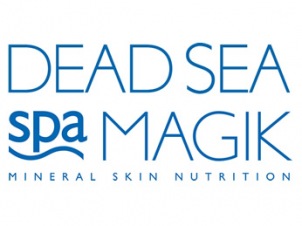 Dead Sea Spa Magik is one of several brands operating under Finders International, a company based around the theory that skin care should come from earth-given ingredients. This brand in particular is a market leader in products utilising minerals from the Dead Sea for deep and nourishing skin care.
The central belief is that almost every skin condition known to man is partly caused by a mineral or vitamin imbalance in the body. Their solution is to source essential minerals from the nourishing Dead Sea to create skin care products that normalise these imbalances.
While some other Finders products are exclusive to spas, Dead Sea Spa Magik products are designed to bring the same level of pampering and results to the home. Treatments are available for the face, body and hair in ranges suitable for every skin type. A dizzying array of options is available for everything from your simple cleansing routine to more intensive treatments.
The product perhaps most like those you will find in spas is their Algimud. Combining 'body-brightening' seaweed algae with their Dead Sea mud, the Algimud comes in two different products – one for the face and the other for the body. Both provide a firming and cooling peel-off mask for a spa standard experience on a budget.
Dead Sea Spa Magik products can be found in select health stores and chemists nationwide or from www.evergreen.ie.