Choosing the Right Spa for You
By Jessica, February 28, 2012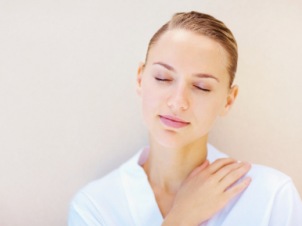 The incredible choice of spas in Ireland can be overwhelming, especially if you're not sure exactly what it is you're looking for. There are a few important factors to consider when choosing a spa, such as the kind of results you're looking for, what kind of setting you would prefer and who you are going with.
Results
The kind of treatments you will benefit from most depend on both physical and emotional expectations. Consider whether you want pampering beauty treatments for a mini-makeover, holistic therapies for spiritual revitalisation, or a retreat that will help you lose weight or boost health. All are readily available from Irish spas, but choosing the wrong one could leave you disappointed with the experience. Try Ayurveda by C Spa at the Carlton Atlantic for a mind, body and soul approach or Revas Spa for treatments along with beauty, make-up and an in-house hair salon.
Location
Do you want a secluded country retreat, a hotel near a beach or a destination not too far from a city? Take time to think about the view you would like from your accommodation window and research the exact location of the spa you are considering – this is essential to avoid a peaceful retreat being interrupted by noise or a fun weekend being dampened by isolation. Have a look at ESPA at the g for a cosmopolitan break, or Parknasilla Resort in Kerry for a quiet escape with an ocean view.
Numbers
Who are you going with? If there's a large group, then opt for one of the many packages that incorporate treatments with fun activities like dancing lessons and cocktail making classes such as Lír Spa & Wellness Centre. If going with a partner, check if the spa has a couple's suite and treatments, or even try a spa with a golf course if that's more his thing. And if you're going for the ultimate retreat of traveling solo, go for a spa that caters to single guests such as the Temple Spa in Westmeath.
Diet
It may seem like an odd consideration, but the type of cuisine at a spa can have a huge impact on your experience. Many health spas run calorie controlled menus or focus on fasting, while others will keep up the luxury thread with indulgent dining. Try Monart Destination Spa in Wexford for weight loss treatments and diet, or a retreat like Cloona Health Retreat in Mayo for a thorough detox. Others, especially hotel spas, come hand in hand with a luxury restaurant – try The Spa at The Four Seasons Hotel and the in-house gourmet menus.
Structure
While we often associate a weekend at the spa with drifting in out of treatments whenever we feel like it, some spas offer the alternative of a structured timetable. This can include meals at set times, gentle exercise, mediation classes and pre-arranged treatments. These schedules can be just what a solo traveler or group needs, while others will prefer to be left to their own devices. Try Delphi Mountain Resort & Spa for treatments, adventure activities, Pilates and more. Farnham Estate Health Spa also offers activities such as yoga, walks through the estate grounds and personal training.