Caudalie
By Jessica, January 3, 2012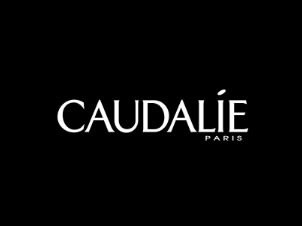 Caudalie is a French skincare brand based around the principles of Vinotherapy. Using extracts from grape vines, their products offer high quantities of anti-oxidants to protect skin from free radicals and reduce signs of ageing.
The founders of the brand had worked on a family vineyard for years when, during one harvest, a local university professor approached them about the grape seeds they were discarding. He informed them that they were 'throwing away treasure' as the seeds contained polyphenols – a natural and highly powerful anti-oxidant.
Grape seed polyphenols had never been used in cosmetic products before, leading the brand founders to patent a new method of extracting and stabilising them. After releasing a small range of just three skincare products, Caudalie signed a research agreement with a local university of pharmacy to develop the brand further.
Alongside the product line, the very first vinotherapy spa was established on the original vineyard where it all began. Cabernet scrubs, barrel baths and grape massages were made available and the spa went on to open branches at other destinations around the world.
The brand has since made use of other parts of the grape plant in their skincare, patenting Resveratrol and Viniferine – molecules taken from the vine and the sap respectively. These ingredients promise to fight wrinkles and loss of firmness while brightening complexion and reducing dark spots.
Since 2006, all Caudalie products have been free from parabens, sodium laureth sulphates, phthalates, mineral oil, artificial colourings and animal ingredients. Products for the face include anti-ageing, firming, radiance-boosting, moisturising, soothing and mattifying treatments, while options for the body take moisturising, slimming and firming approaches.
Caudalie products are available from Harvey Nichols in Dundrum and a select number of salons nationwide.