Yaoh Moisturiser
By Jessica, January 17, 2013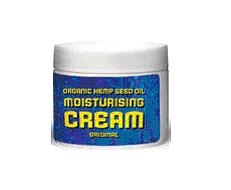 Yaoh is a natural skincare brand utilising the nourishing properties of hemp seed oil in their range of face and body products. The entire line is free from parabens, chemical preservatives, sodium laurel sulphates and other harsh chemical ingredients.
Yaoh Organic Hemp Seed Oil Moisturising Cream
This one has been languishing the to-test pile for some time now, and I'm ashamed to say the delay is mainly due to its less than enticing packaging. Standard white plastic tub, basic stick-on label and the whole hemp thing had me hesitantly picking it up and repeatedly putting it back down again.
So I was a surprised to find it is actually a pretty good moisturiser. Rich in Vitamin E, it's nourishing without being heavy or greasy and hydrates the skin nicely. It was also one of the very few 'natural scented' products that didn't stink to high heavens – fresh and natural without being overwhelmingly so.
Which brings me to the next point, this one really is natural. Not small-percentage-of-natural-ingredients natural, actually natural. Reading the ingredients is like reading a recipe: a simple mixture of calendula, coconut and olive oils, along with aloe vera, and lavender.
Hemp oil is a natural anti-inflammatory and is said to soothe acne, alleviate eczema and psoriasis, and work well as an all-round moisturiser. It's actually included in a huge range of skincare products from big-name brands, its presence just isn't marketed as strongly as it is with Yaoh.
Overall a very nice, reasonably priced, entirely natural moisturiser. No incredible age-defying, skin rejuvenating results to report, but such far fetched claims aren't made in the first place. Available for €8.95 from The Dublin Hemp Shop and a number of chemists and health food stores nationwide.