Wellness Guru reviews ESPA at Powerscourt Hotel
By Caroline Quinlan, October 3, 2019
Spas.ie teamed up with Alison Canavan to follow her personal spa journey at ESPA at the Powerscourt and it was just wow!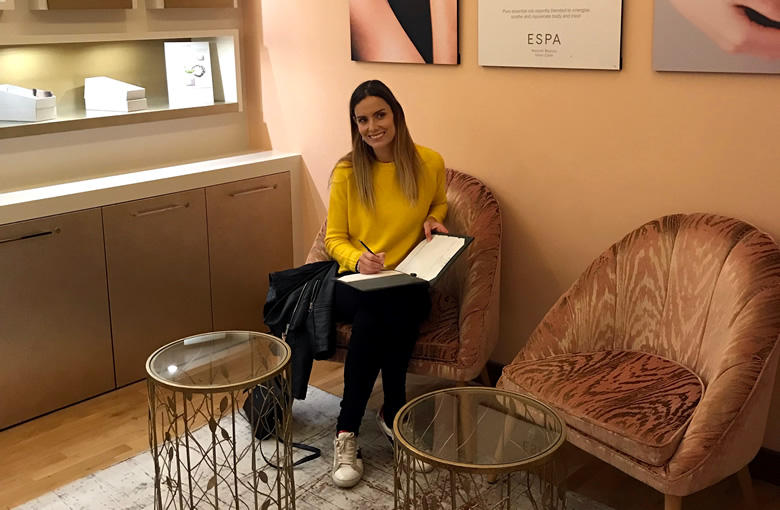 Alison is of course a wellness champion. She's an international motivational speaker, personal wellness and Master NLP coach and author of the award winning & best selling wellness book "Minding Mum". Making her an ideal ambassador for Spas.ie.
While I have to admit, I would have killed to swap places with Alison, it was great to be a passenger on a spa journey for someone who truly appreciates self care.
Powerscourt
On a good day's traffic, it's a 40 minute drive to Powerscourt from Dublin centre. Yet this place feels like a world away. Passing through the quaint little village of Enniskerry, is like stepping back in time. Just up the road you'll find the entrance to the lush & expansive grounds of the Powerscourt Estate. The Powerscourt Hotel proudly sits on a sloping hill, delivering stunning backdrops views of the Wicklow Mountains.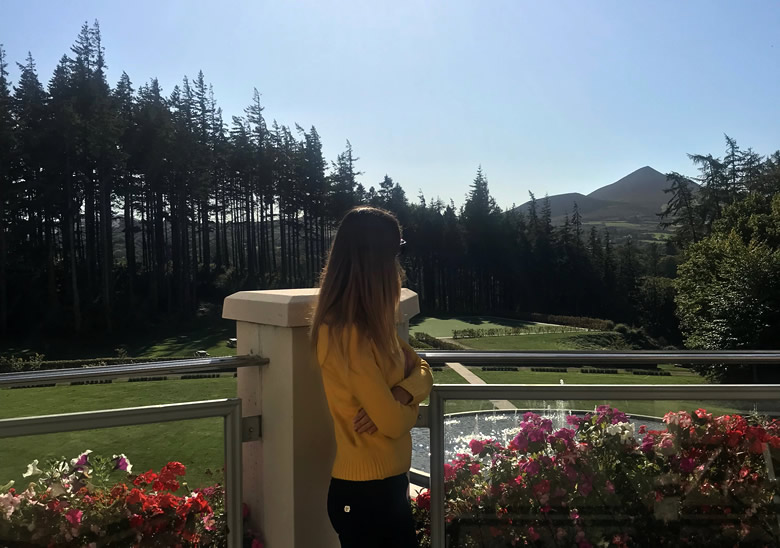 The Spa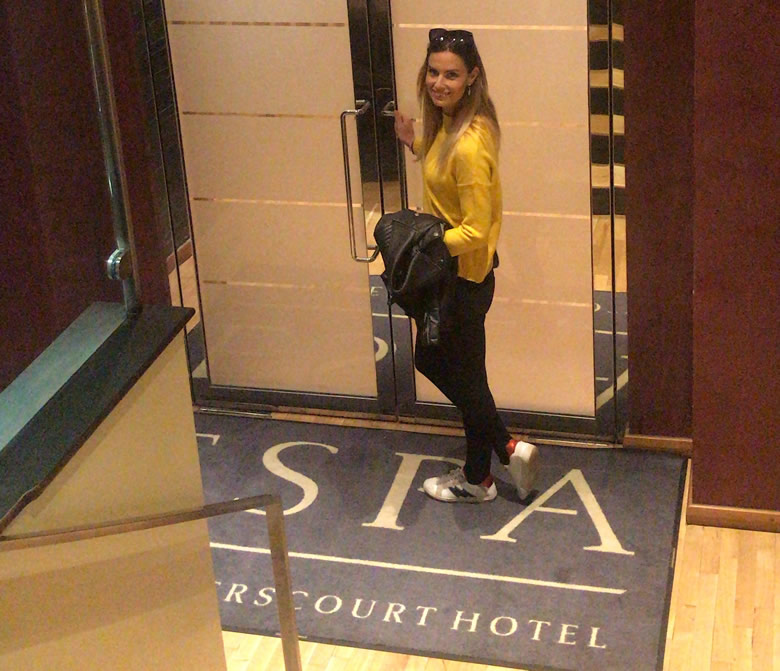 ESPA at the Powerscourt is laid out over 2 floors. The check in is on the 1st level, alongside their cafe and fitness studio. Through the corridor you'll find their thermal facilities, offering a eucalyptus infused steam room and sauna, all located in the Hammam Suite. The 20m Swarovski crystal-lit pool and relaxation areas, might be the jewel in the crown here, but then there's everything upstairs too!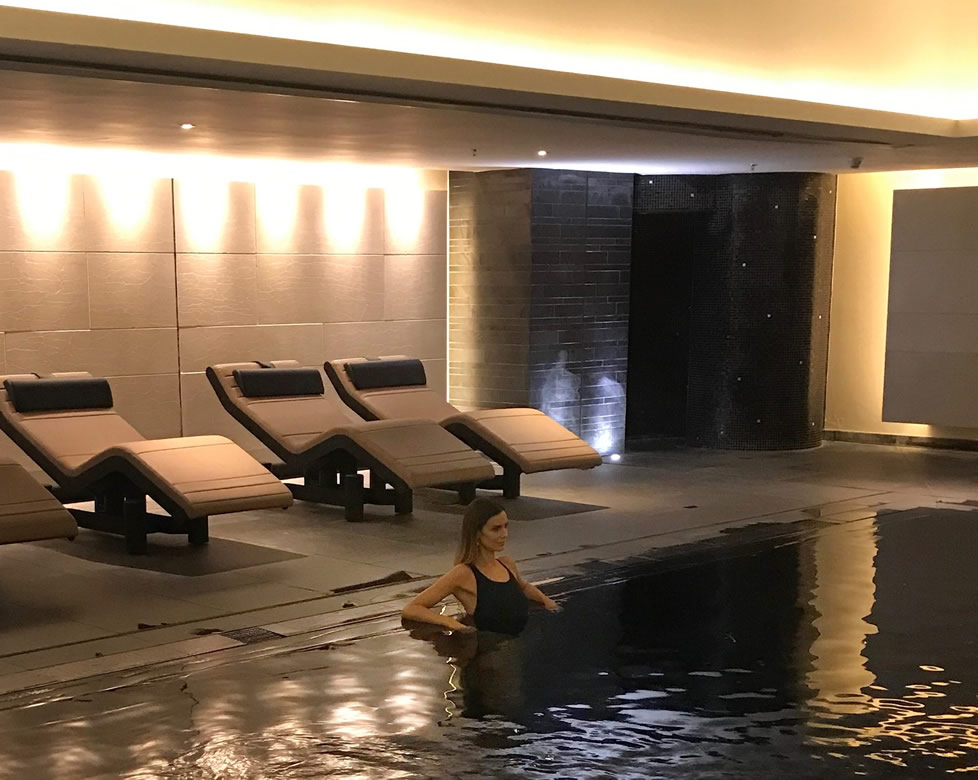 On level 2 there are the male and female changing rooms. Both areas have their own thermal suites; where you'll find in each a sauna, ice fountain, lifestyle showers, vitality pools, loungers and star studded Crystal steam room.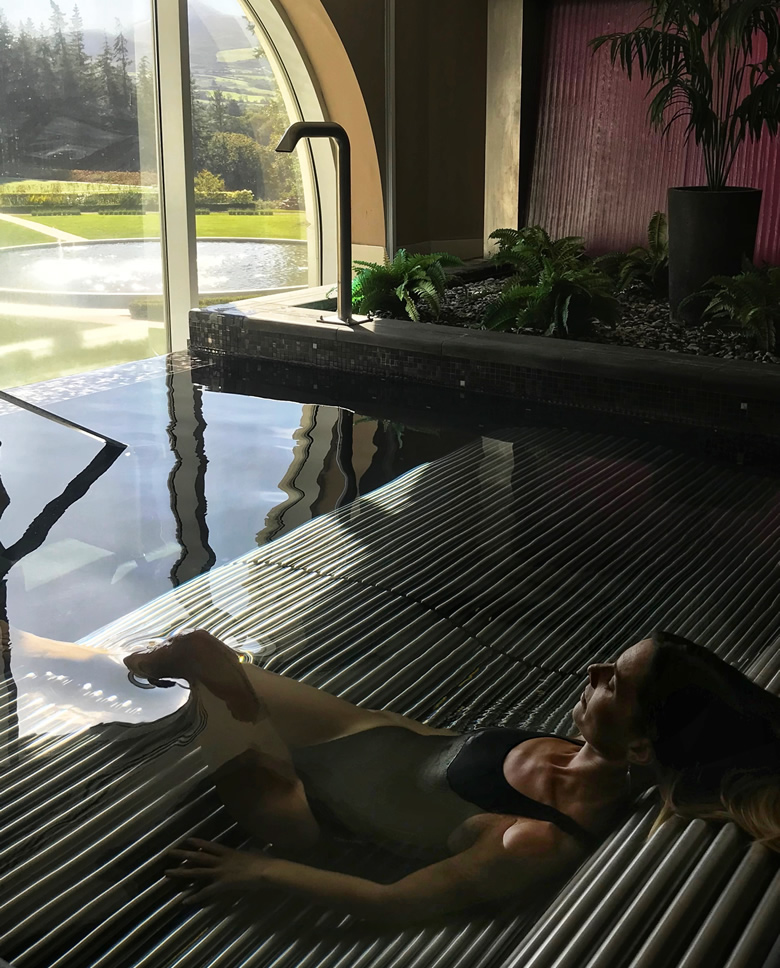 It was a quiet morning here, with very few clients around. Having these pools to ourselves was an especially big treat!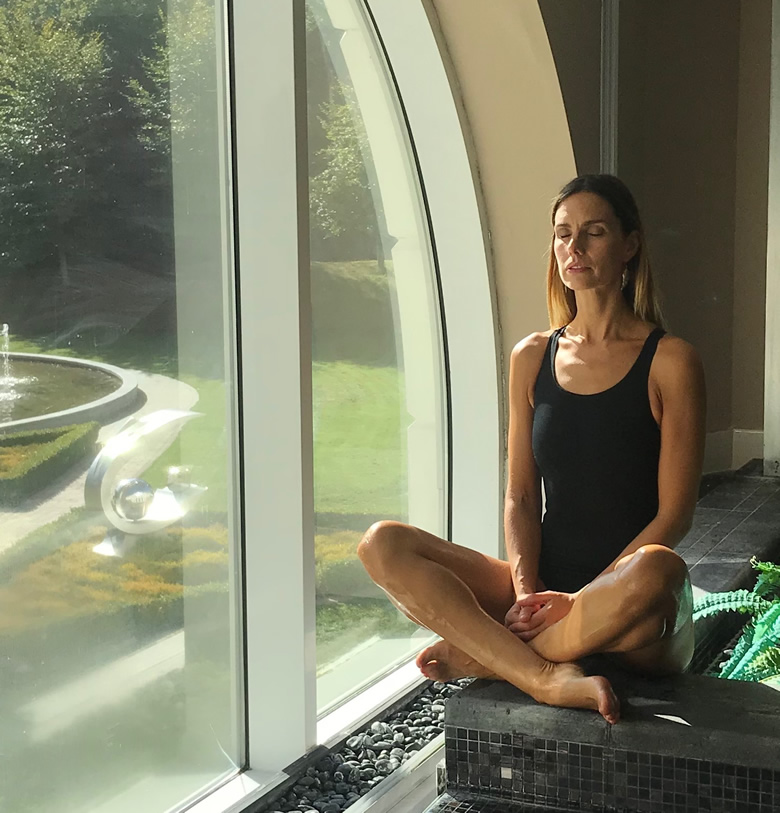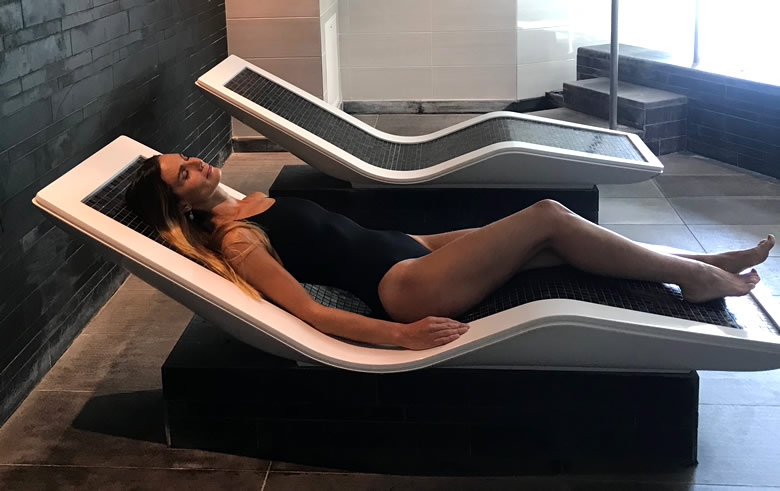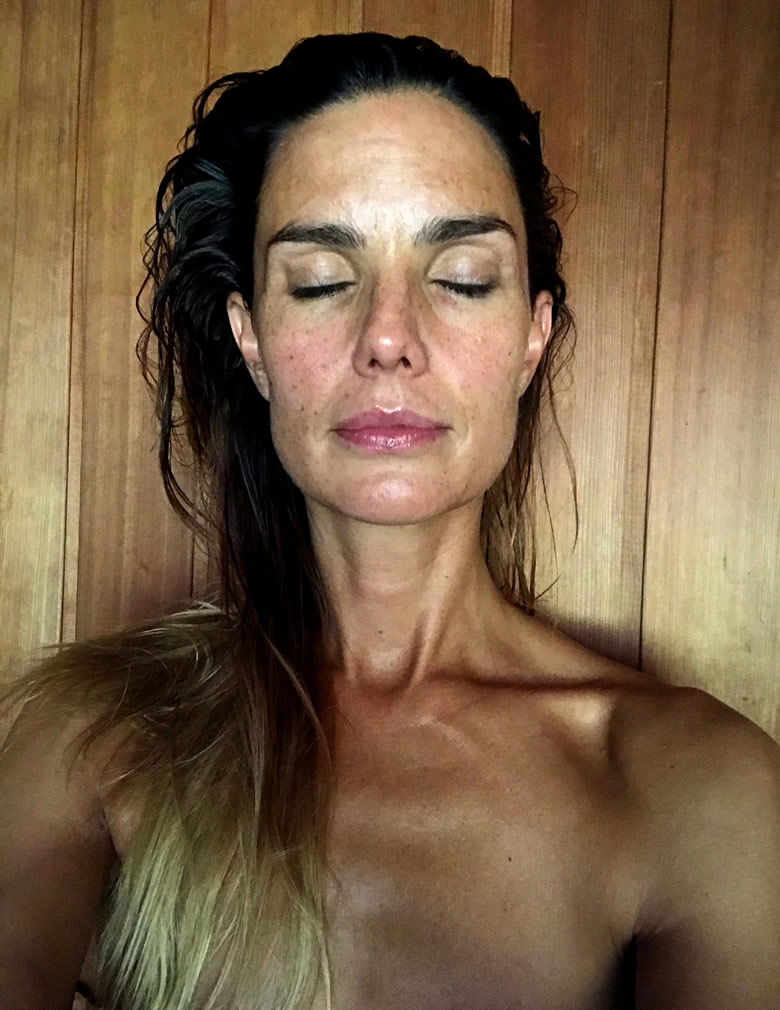 The "Serenity Room" is a stunning relation area that meets in between the male and female changing rooms. Here you are invited to melt into your chair as you gaze out over the Wicklow mountains.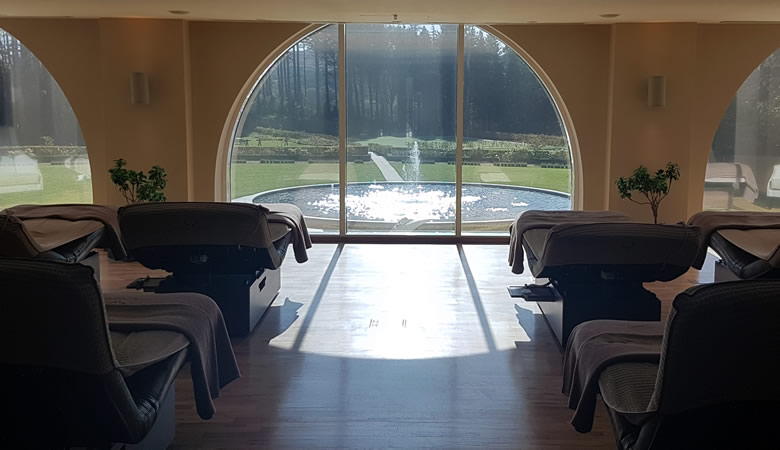 Also located on level 2 are the spa's 20 treatment rooms including a private spa suite. There is a choice of ESPA at the Powerscourt's own Signature Treatments, alongside Facials, Massage, Mindful and Nurturing styled treatments, For Him and Hand & Foot treatments. Being an ESPA spa, you're going to get their skincare range that's known for harnessing the power of natural ingredients. Accompanying this with therapeutic benefits of aromatherapy and hydrotherapy to soothe and relax the body and soul, delivering a truly holistic experience.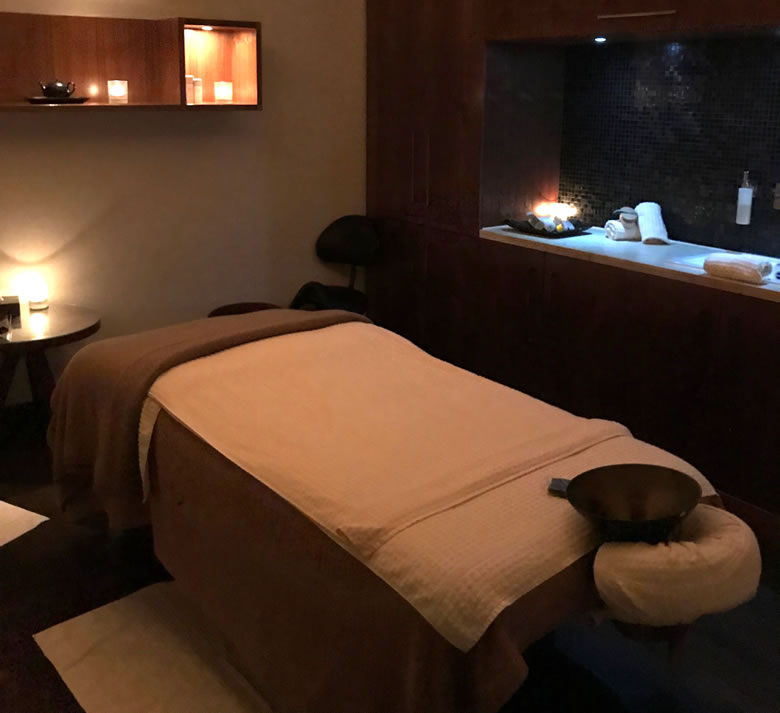 Hot Stone Back, Face & Scalp Treatment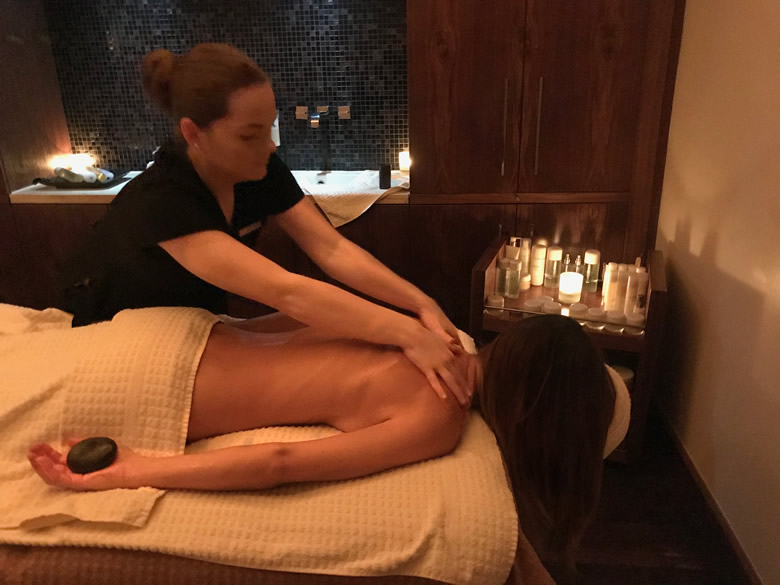 Alison got to experience the spa's so called 'Hero' treatment, their Hot Stone Back, Face & Scalp Treatment. This ESPA experience delivers multiple results by targeting 3 key areas – back, face and scalp, places where treatments benefit everybody's bodies.
The treatment includes:
• Back Exfoliation
• Hot Stone Back Massage
• Personalised Facial
• Scalp Massage
This is a 1 hour 45 min treatment and prices range from €160 midweek to €170 at weekends.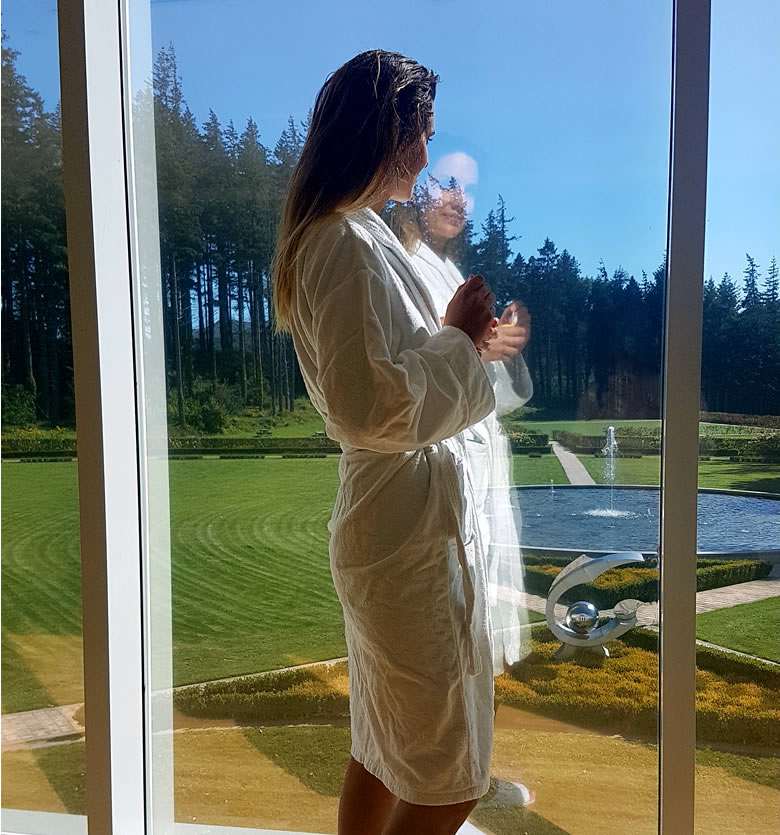 Alison took time after treatments to soak in the mountain views while her body and soul soaked up all the benefits from the spa morning.
ESPA at the Powerscourt is a stunning venue, in terms of setting and facilities. Marrying that with their brilliant staff, it's no surprise it's such a popular spa destination.
To see Alison's full spa journey, check out our Spas.ie Instagram Story.