Vote For Your Favourite Spa, Salon or Therapist
By Orla, October 1, 2014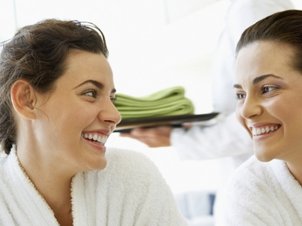 Voting for The Irish Spa Awards 2014 is now officially open!
Now is the time to get behind your favourite spas, salons, treatments and therapists to help them receive recognition for their dedication and hard work in this industry. Not only that, but there's something in it for you as well!
The Irish Spa Awards have a host of prizes and goodies to give away to loyal customers who place their vote.
The online public vote will help to determine the category shortlists for the industry-orientated Spa, Beauty & Wellness awards and shortlisted nominees will then be evaluated by a panel of 11 expert judges.
The Customer Choice category is a particularly exciting award category as it is completely based on the online public vote, giving you the chance to make sure your favourite spas, salons or therapists get the recognition they deserve.
The voting will run for the entire month of October, closing on the 31st. To vote, simply click here.
Best of luck to everyone who has entered, let the voting begin!