Vedas Beauty Open Ireland's First Biologique Recherche Skin Instant Lab
By Orla, October 19, 2014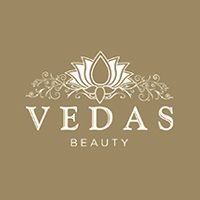 Vedas Beauty Salon, Skincare Clinic & Day Spa in Dun Laoghaire, Co. Dublin have launched Ireland's first ever Biologique Recherche Skin Instant Lab.
What is Biologique Recherche?
Biologique Recherche is a skincare line that uses a combination of concentrated, raw ingredients alongside innovative techniques and tools to return the skin to its original state.
Instead of categorising skin by text-book skin types (dry, normal, normal/oily etc.), Biologique Recherche uses innovative machines and techniques to analyse each person's skin in-depth.
Biologique Recherche is one of the most technologically advanced skin care ranges in the world and its incredible success has garnered a long list of celebrity fans such as Brad Pitt, Angelina Jolie, Jennifer Lopez, The Olsen Twins, Madonna, Elle MacPherson and many more.
Benefits of Biologique Recherche
Rebalances the PH of the skin
Restores the skin's protective lipid barrier
Evens out skin tone and smoothes out fine lines
Uses a high concentration of botanical, marine and biological extract ingredients
No artificial fragrances
Treatments are tailored to each person's skin rather than vague skin types
What is the Biologique Recherche Skin Instant Lab?
The exciting new Skin Instant Lab opened in Vedas Beauty Salon, Skincare Clinic & Day Spa features Biologique Recherche's most cutting-edge machine. Instead of basing your treatment on generic skin types, this machine analyses your skin in great detail by measuring:
Hydration levels
The condition of the lipid barrier that protects your skin
Pigmentation levels
Sebum levels
Elasticity
In this way, your treatment can be entirely tailored to your skin's specific needs. After Vedas beauty therapists have analysed your skin in the Skin Instant Lab, they can tailor make a skincare regime and facial specific to you and target exactly what your skin is lacking.
If it's good enough for Brangelina, then it might be well worth a trip out to Dun Laoghaire!