Urban Escape Spa at The Jurys Cork Hotel
By Jessica, March 5, 2008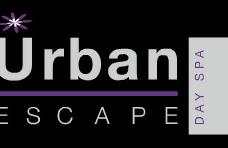 Jurys Cork Hotel, can now offer its guests the perfect antidote to the stress of modern living with the opening of its on-site Urban Escape Spa. This luxurious day spa, with its inspirational décor and dramatic visuals, transports you to a reality where relaxation is followed by stimulation, leaving you rejuvenated and ready to face the world with a renewed energy.
This unique day spa, inspired by the glamorous streets of New York City, incorporates a bed of designer tiles leading into a treatment room, mood-lit and filled with the impeccable finishing touches that let you know you are in the hands of thorough, experienced professionals. The opulent reception area, featuring an eye-opening grey elephant and surreal purple flowers, provides a stylish backdrop where you can choose from an array of innovative and luxurious treatments.
The Urban Escape Spa is the first spa to offer Oxygen Treatments, an innovative and stimulating experience, which energizes while removing fine lines, pigmentation and eczema. The perfect antidote to an indulgent evening for anyone faced with a morning meeting or an early flight. The spa also offers a variety of massages, Yon-Ka facials and an assortment of holistic therapies, ranging from reflexology to Aroma Hot Stone treatments.
Jurys Cork Hotel, with its river backdrop, unrivalled location and renowned bistro, is one the city's most stylish hotels. Designed throughout to delight the eye, the hotel boasts some of the cities most luxuriously appointed rooms, incorporating rejuvenate beds, crisp linen, elegant bathrooms and in-room entertainment systems. The launch of the Urban Escape Spa promises to be the perfect addition for Jurys Cork Hotel, and a further jewel in this luxurious property's crown – offering a complete escape and one your body will definitely remember.
To celebrate this launch Jurys Cork Hotel are offering an irresistible package to pamper the body and soul;
Urban Escape Day Spa Package: This package includes an overnight stay for 2 people at Jurys Cork Hotel, with a soothing Escale Beauté Facial and a Lomi-Lomi Massage at the Urban Escape Day Spa, rates from €204*.
'U' Retreat Package: Tailor your own package – avail of rates from €119* per room at Jurys Cork Hotel and choose your own treatments at an additional cost.
To avail of these great packages book online at www.jurysdoyle.com/cork or call +353 (0) 21 425 2700.
* Rates are subject to availability, valid until 31 March 2008. Standard price of Lomi-Lomi massage is €110, while standard price of Escale Beauté Facial is €55.